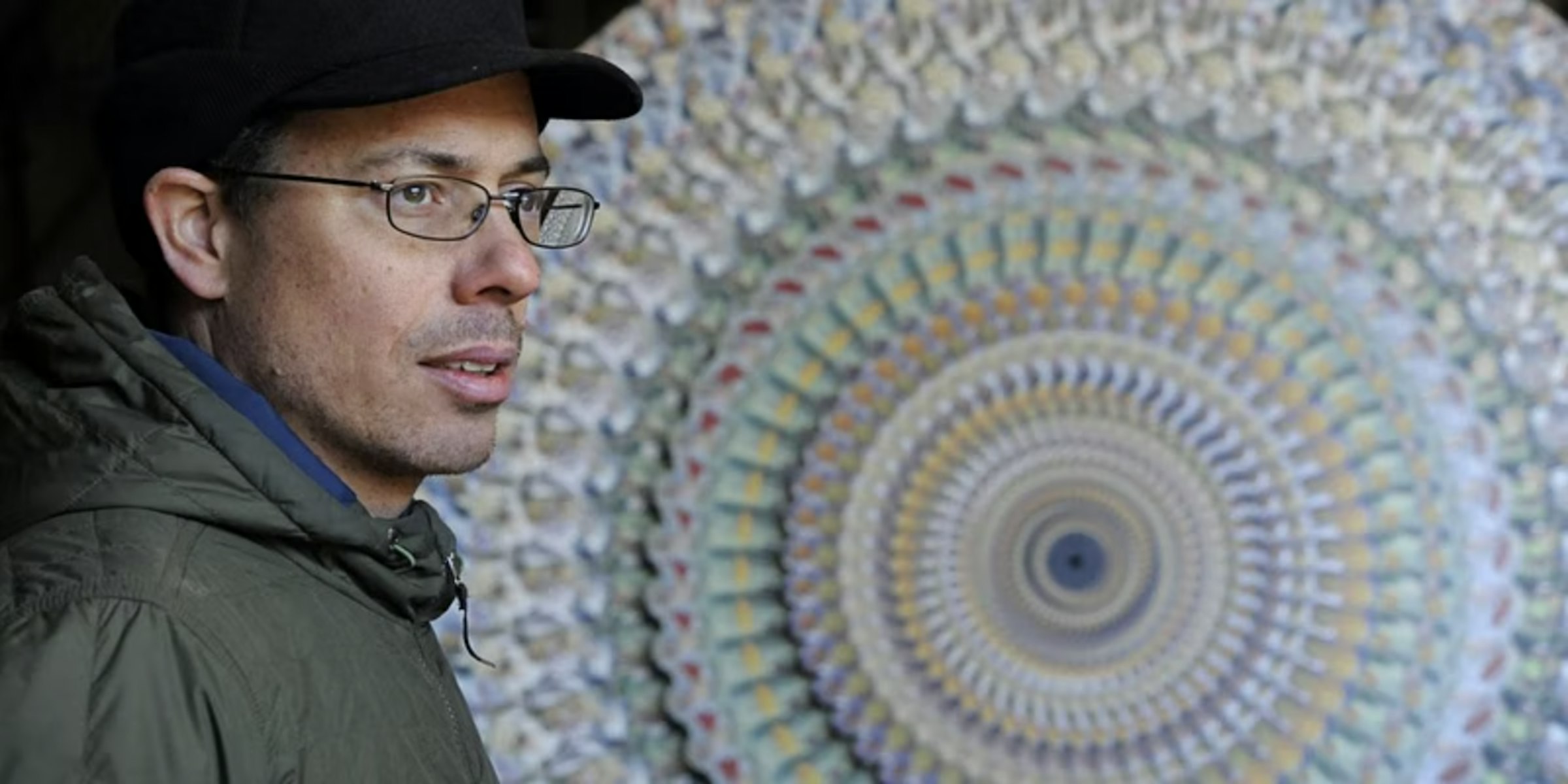 Date: Tuesday 7 June 2022
Time: 9.00–17.00
Location: AUB campus and live stream available
Cost: free to attend
This very special lecture is hosted by the AUB Innovation team and Graduate School in collaboration with world-renowned animation artist and academic, Professor Eric Dyer as part of his Leverhulme Trust funded Visiting Professorship from University of Maryland Baltimore County.
The Visiting Professorship grant has been awarded to AUB Professor Paul Ward, award leader on MA Animation Production. During Professor Dyer's time at AUB, he has conducted a 10-week workshop with Graduate School students on the art of zoetrope design and development. Exhibits from this workshop will be on display in AUB's Innovation Studio and Museum of Design in Plastics (MoDiP) during this event.
About this event
We're delighted to welcome Professor Eric Dyer to AUB as part of his Leverhulme-funded Visiting Professorship from University of Maryland Baltimore County.
Professor Dyer's inspiring work challenges us to rethink what animation is and how it can engage people. As a relatively young art form, with many under-explored avenues of expression, this special event will bring together academic, industry and student audiences to engage in discussion and explore how animation can be used for participatory sculpture, immersive kinetic environments, live performance and other experiences of exploration and discovery. Eric draws on all of this and more through works based on one of the keystones of animation – the zoetrope, or 'wheel of life'.
The day's events will include a keynote presentation and lecture by Professor Dyer on his practice and the exciting work he has been doing with students and staff at AUB as part of his Visiting Professorship.
As part of the Graduate School's Visiting Professorship programme from the Leverhulme Trust we welcome attendance at this event from our academic communities, industry communities and civic communities.
Event timings
Lectures and events will run throughout the day, culminating in a drinks reception hosted by The Graduate School in the Innovation Studio.
9.30 — Coffees in South House reception
10.00 — Welcome & keynote Prof Eric Dyer, SH001 lecture theatre
11.00 — Opportunity to explore the exhibitions in MoDiP and Innovation Studio
12.00 — External speakers/roundtable, SH001 lecture theatre
13.00 — 1400 – Lunch
14.00 — Artists' roundtable & discussion, SH001 lecture theatre
15.00 — Break/further opportunity to view exhibitions
16.00 — Zoe trope demonstration, SH001 lecture theatre
17.00 — Private drinks reception hosted by AUB Vice-Chancellor, Innovation Studio
19.00 — Finish