You are using an outdated browser. Most of this website should still work, but after upgrading your browser it will look and perform better.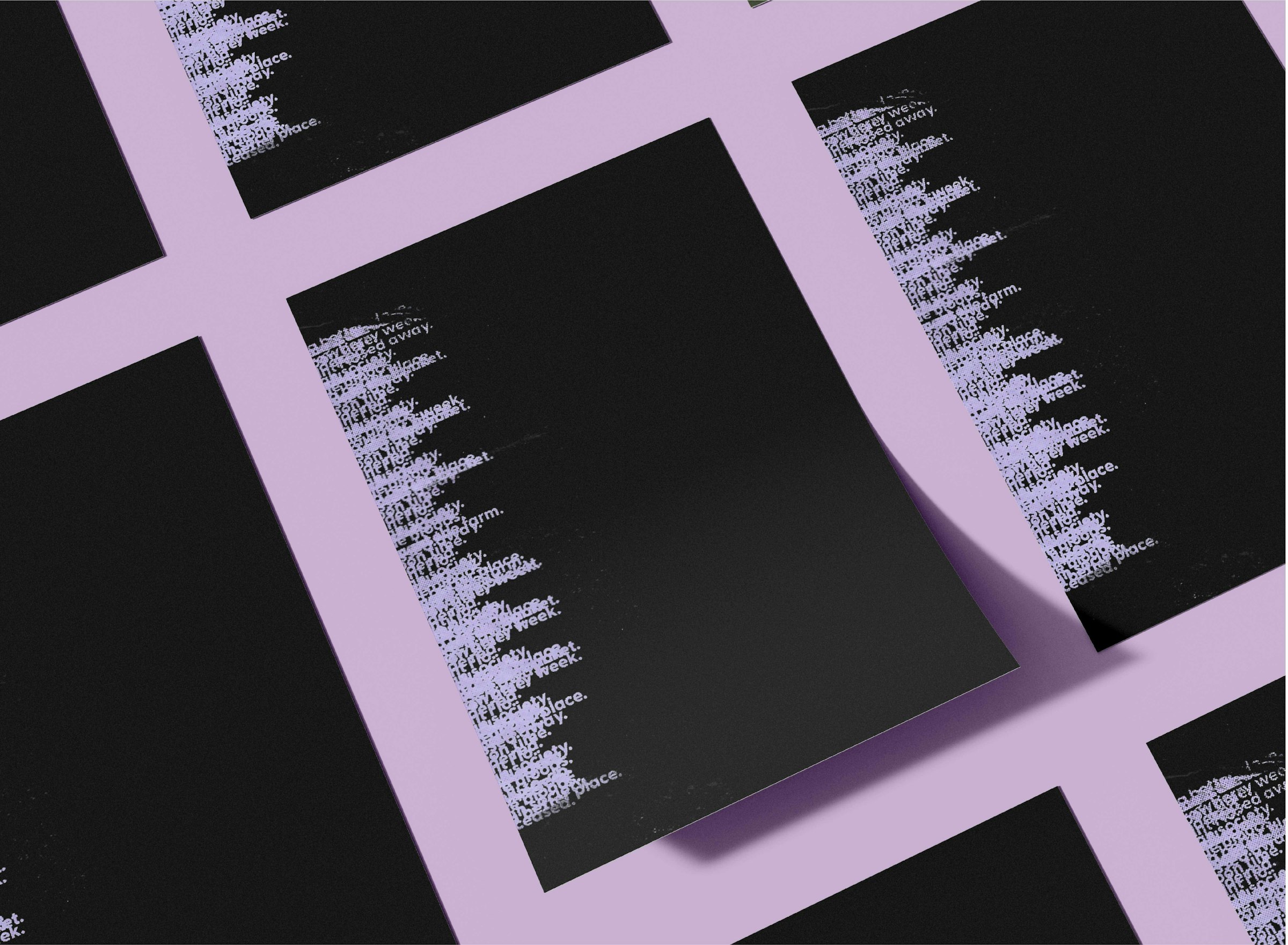 MA Graphic Design
Mode of Study:

Full- or part-time

How to apply:

Apply directly to us
Overview
MA Graphic Design encourages designers to explore ways of developing understanding between co-communicators.
This course can be studied full- or part-time from September or full-time from January.
Watch our course video
Award leader Phil Jones talks more about what you can expect from studying MA Graphic Design here at AUB.
Course information
This course approaches all forms of graphic design as triggers for thinking and feeling. By interrogating your practice at the cognitive level, you'll explore how such things as a metaphor, and the framing and blending of ideas, drive communication.
Through self-initiated research and experimentation, you'll be encouraged to engage with the world, and find insights that generate understanding and guide positive action.

Students apply to the course predominantly from graphic design courses but are welcomed from a variety of backgrounds (if they can show an aptitude for typography). Students may have studied photography, architecture, illustration, interaction design, three-dimensional design, fine art, or, subjects such as journalism, philosophy, psychology, anthropology or sociology.
Whatever your background, you'll be required to reflect on your worldview; the underlying assumptions and understanding that guides and constrains your practice, and to use this reflection as a starting point from which to further develop. Your practice can take many forms: it can be self-expressive, or socially orientated; print, screen-based or three-dimensional.
It can focus on an aspect of a well-defined area of design, such as branding, experimental typography, publishing, and user-centred design, or on something more unconventional defined as part of your study.
Graphic designers often work in groups, sometimes comprising members from different disciplines. MA Graphic Design provides many opportunities to work in interdisciplinary ways as it sits alongside the courses of other disciplines. Many of the taught sessions such as the introduction to research methods and processes occur in these interdisciplinary groups. At other times however you'll be developing your project with your supervisor and other students on your course. This will require you to develop a theoretical framework, methodology and research methods that support your research focus.
As a graphic designer you should anticipate the possible consequences of your design interventions, including the meanings constructed through your practice, in relation to ethical and sustainability issues as well as to other relevant contexts. Creative approaches are required that respond to complex situations in which many problems reside. Outcomes are not constrained by media or by limited interpretations of what it is to be a graphic designer.
Consequently, an outcome might involve the design of an experience or service, as much as it might concern more conventional forms of graphic production.

MA Graphic Design represents an exciting opportunity for you to challenge and build on your previous achievements and to study at an advanced level. The course provides specific discipline-focused project work aimed at enabling you to take the right path towards your chosen career in industry or progress to further study at doctorate level.
The course provides specific discipline-focused project work aimed at enabling you to take the right path towards your chosen career in industry or progress to further study at doctorate level.
Unit 1, Strategies for practice: Materials, methods, contexts
This unit seeks to identify and critically review the attitudes and understanding underlying your graphic design practice. It begins with a critique of conventional understanding of the communication process. It introduces theories from the cognitive humanities, such as frame theory, primary metaphor theory, and conceptual metaphor theory and applies these to your practice through a number of assignments. You will be encouraged to return, through practice, to an engagement with the fundamental elements and language of graphic design
You will be encouraged to reflect in-action as you respond to a series of assignments that will challenge assumptions about graphic design and the nature of communication and which will encourage you to scope possible areas for deeper enquiry.
Unit 2, The Master's project 1: Investigate, propose, experiment
This unit marks a shift from a predominantly taught, toward a supervisory, mode of study. You'll engage in experimentation and primary and secondary research around a focus of study that you will define in consultation with the course team. This exploration is directed toward the development of a Study Plan which defines the project that will be refined and implemented in the final unit.
Unit 3, Master's project 2: Resolution, presentation and evaluation
The final unit sustains and fuses your engagement with theory, research methods, experimentation and the context of your focus of study through practice and presentations to students and staff.
Throughout the course, you'll produce a Contextual Journal providing a means to gather evidence in support of your career aspirations and as a way of documenting your practice.
We're highly aware of and very responsive to, the needs and professional aspirations of graduates as they progress to meet the future demands of the professional work-related environment. In this respect we're committed to keeping up with new trends within graphic design and its allied fields.
Part-time pathway
The part-time pathway is carried out over a period of 90 weeks – rather than 45 weeks as in the full–time pathway.

The richness and complexity of human communication is immense and yet new insights are continually emerging into the cognitive structures and processes on which such communication depends. At this exciting time, graphic designers are well placed to apply this new thinking to a broad spectrum of creative practice that has the potential to create impact, achieve relevance, and change lives for the better.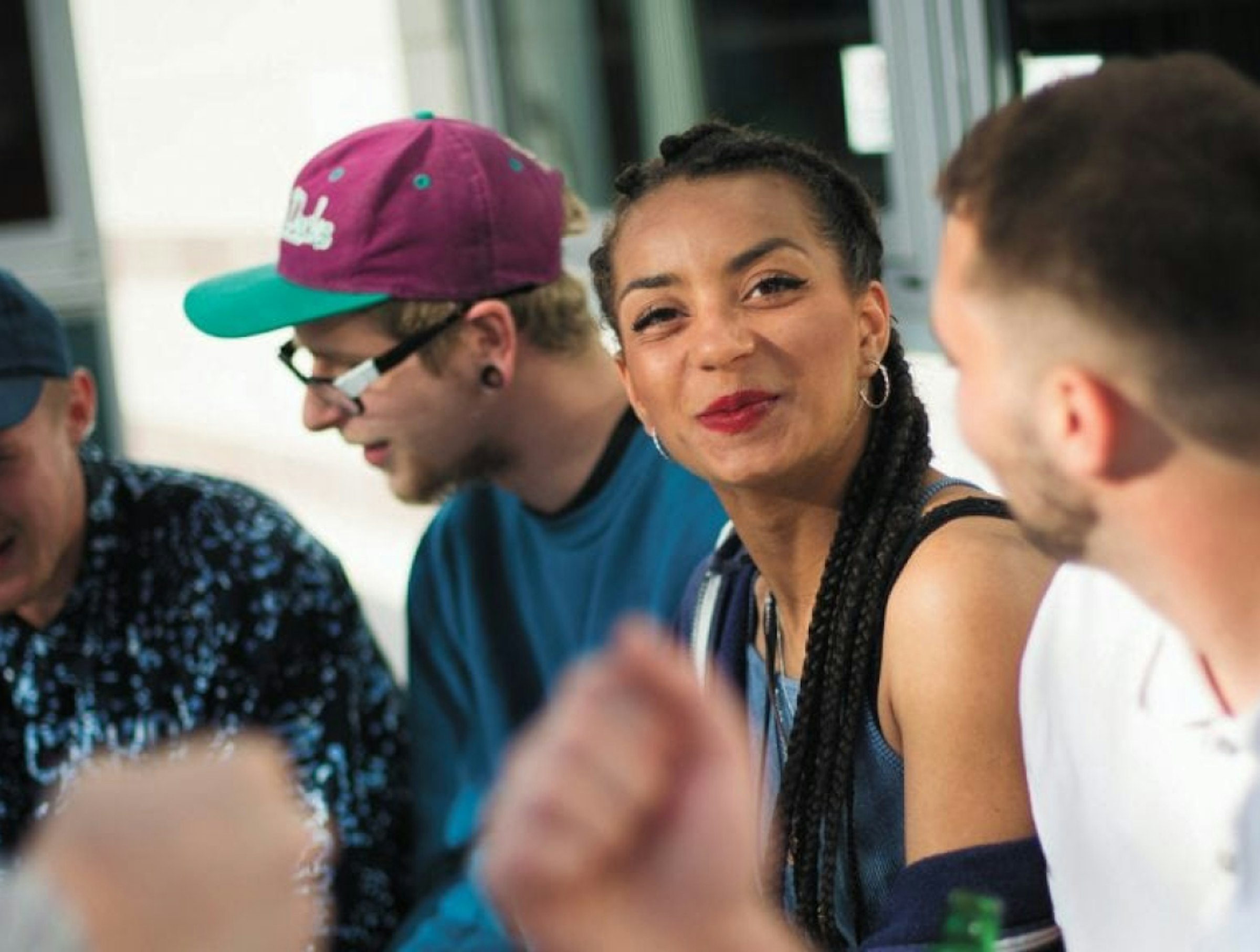 Chat to a student
Our student ambassadors are here to answer any questions you might have on university life, our courses and all things AUB.
Chat on Unibuddy
How to apply
When you're ready to apply, you'll need to head to our online application form to apply directly to us.
We encourage you to apply early so that you have time to organise accommodation and to arrange for a visa (if required) before you enrol.

We encourage applications from students with a broad range of qualifications and experiences. We'll take into consideration the knowledge and skills that have been developed inside and outside the classroom, as well as your previous qualifications. We aim to interview all applicants who demonstrate the potential to succeed on the course. Interviews are used to assess whether you have the necessary skills and capabilities and whether this programme is appropriate to your interests and aspirations.
Your interview and portfolio
As part of your application to this course, we'd like to see your portfolio. To find out more about what to include in your portfolio, you can download our portfolio guidelines here.

You can find out more by downloading our Portfolio Guidelines
Fees and funding
The tuition fees you pay will vary depending on the subject area and the type of postgraduate study you're embarking on. The fee that you pay AUB provides the necessary equipment and training for you to complete your course.

We also have a number of progression discounts and bursaries available to go towards paying for your studies.
Computer equipment
You may also choose to buy some items or personal equipment such as a laptop, tablet or computer. This isn't a requirement as desktop and laptop computers are available for you to use in common study areas, including a loan system in the Library.