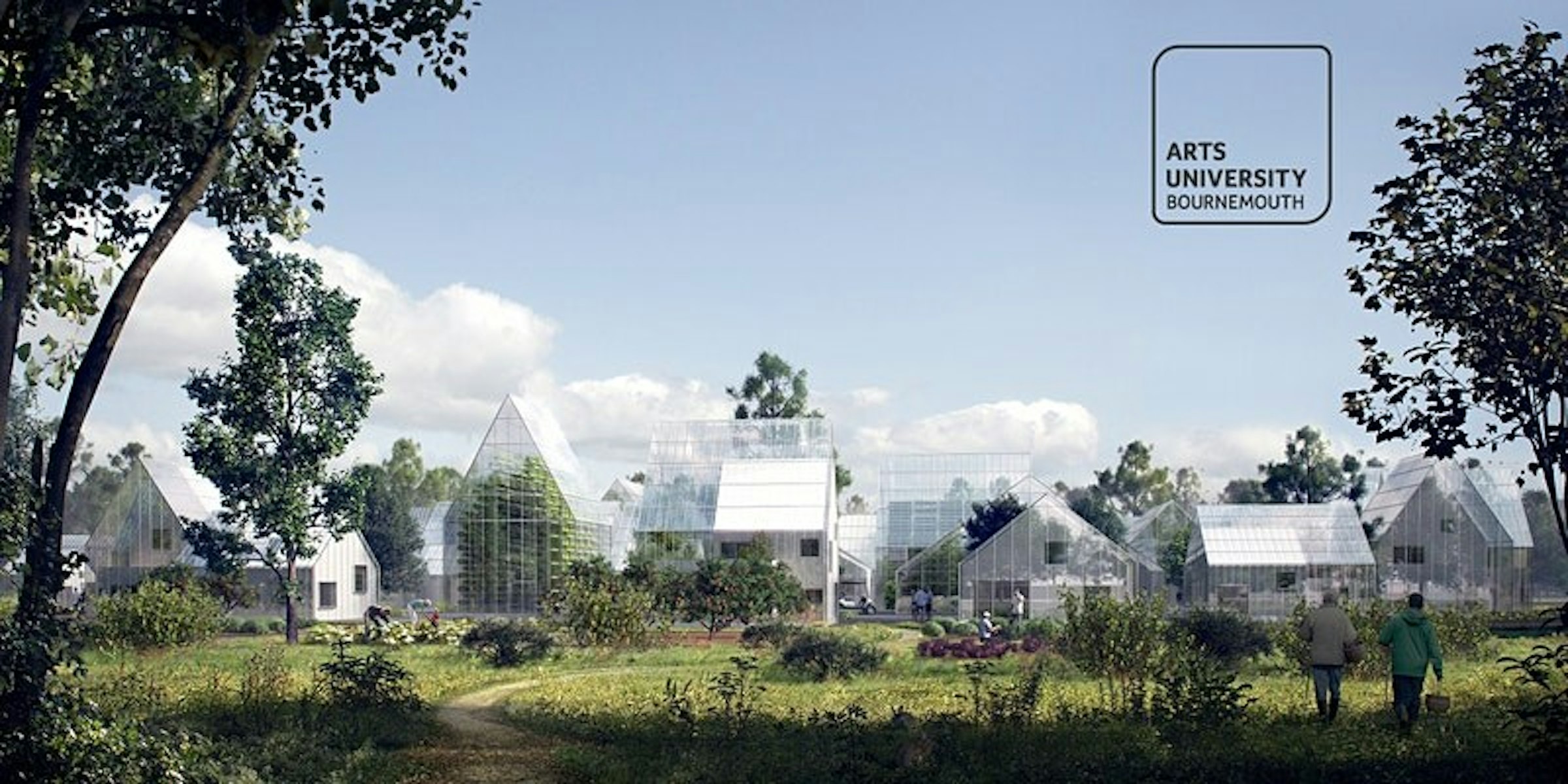 Date: Wednesday 20 April 2022
Time: 18.00 – 19.30
Location: AUB Campus or live stream online
This lecture is part of the AUB Open Lecture Series
The AUB Open lectures are a series of events sharing specialist knowledge on topics of design thinking and creative practice. The lectures support the university's commitment to its civic agenda.
The fourth in the series, led by Dr Kevan Manwaring, is a special edition for Earth Day, and explores how methods drawn from speculative fiction can be used to co-design future spaces.
About this event
In this lecture Kevan will discuss co-designing the eco-village of the future. Using interdisciplinary collaboration, a network of creative-critical practitioners will create a 'future village' – using the praxis of each to bring it to life.
This multimodal practice-based enquiry will generate insights of artistic, scientific, social, material, and cultural value. Future architecture has been frequently imagined, but very little creative-critical enquiry has been done on the more subtle aspects of such communities, such as beliefs, social dynamics, and cultural life.
The phenomenological affect is something that writers of speculative fiction would be especially adept at dramatising. There will be a chance to participate in this co-design process by imagining the future eco-community you would like to live in.
Dr Kevan Manwaring FHEA is the Senior Lecturer in Creative Writing at Arts University Bournemouth. His practice-based research explores connections between ethics, ecology, and the imagination. His books include Heavy Weather: Tempestuous Tales of Stranger Climes and the prize-winning Black Box.
Event timings
This lecture is available on campus or online. If you book to watch the live stream, we'll send you a link to join before the event begins.

The lecture will begin at 18.30, however, please join us for a drink, explore our gallery exhibitions and chat with other guests before the event begins.
| Event | Time |
| --- | --- |
| Pre-event drinks | 18.00 |
| Lecture begins | 18.30 |
| Event finishes | 19.30 |