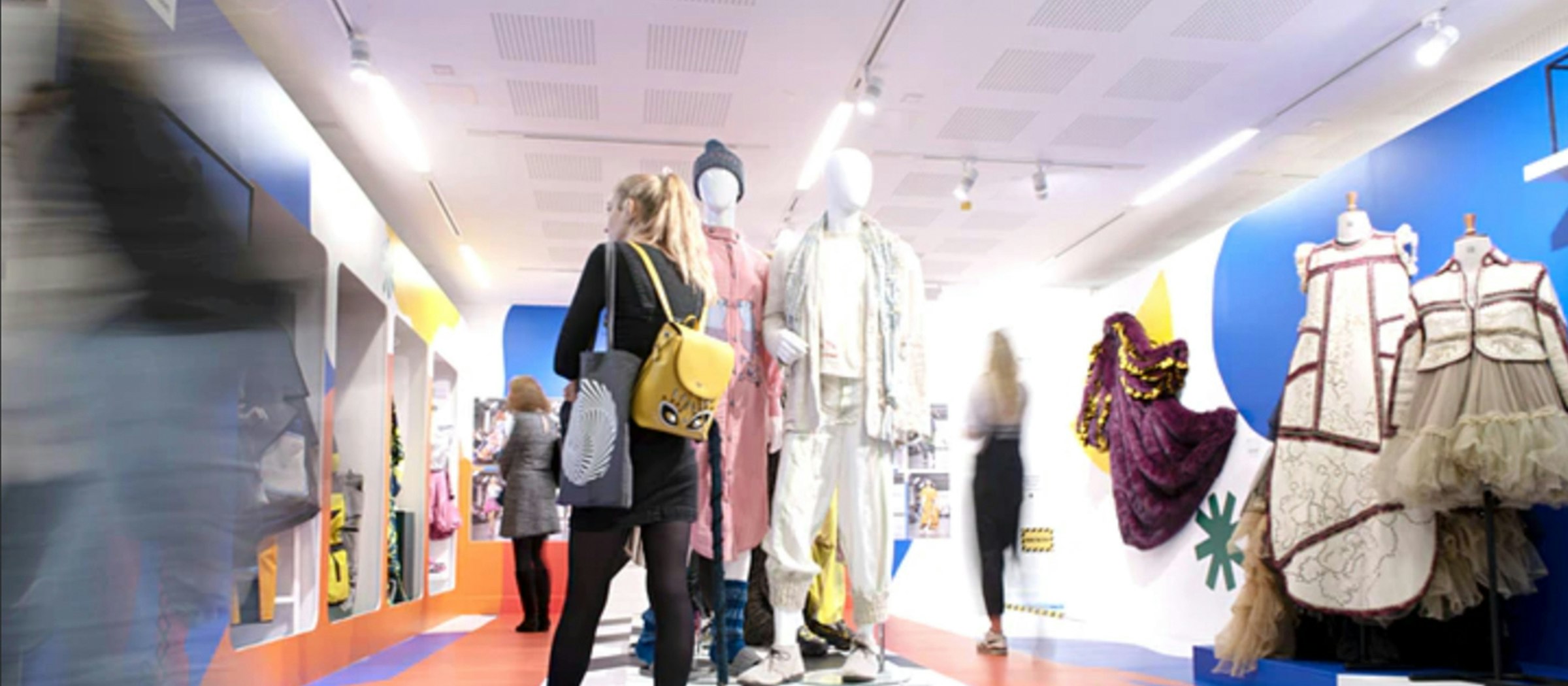 Our campus is a living, breathing, academic environment for creativity. With a backdrop of head-turning architecture, we are a community of like-minded makers and thinkers.
And at AUB, it's not just a thriving digital and creative environment for our students. Everyone is welcome to this event, to look around the following facilities, all of which can be accessed by the community:
Innovation Studio: Our recently opened Innovation Studio features state-of-the-art equipment and digital resources, and the latest manufacturing technology.
Library: The purpose-built library is dedicated to supporting research and creativity in the disciplines of art, design, media and performance by providing high-quality information, resources and services. Don't miss the library of materials and special collections of artists books.
Museum of Design in Plastics: MoDiP is the only accredited museum in the UK with a focus on plastics.
Drawing Studio: Our stunning bright blue studio was designed and completed by renowned architect and AUB alumnus, Professor Sir Peter Cook RA, and his office, CRAB.
Gallery: a highlight of the event will be our Summer Shows which provides an exciting opportunity for graduating students to showcase their final project work to the public. At this time of year, the shows spill out of the gallery and around the campus.
Guests should register in advance and are then welcome to drop in anytime between 16.00-19.00.
On arrival, please check in at registration and collect a campus map for a self-guided tour.
Limited parking is available on campus and Starbucks coffee shop will also be open for refreshments.
Please note all attendees must register in advance and attendees under the age of 16 must be accompanied by an adult (18+).