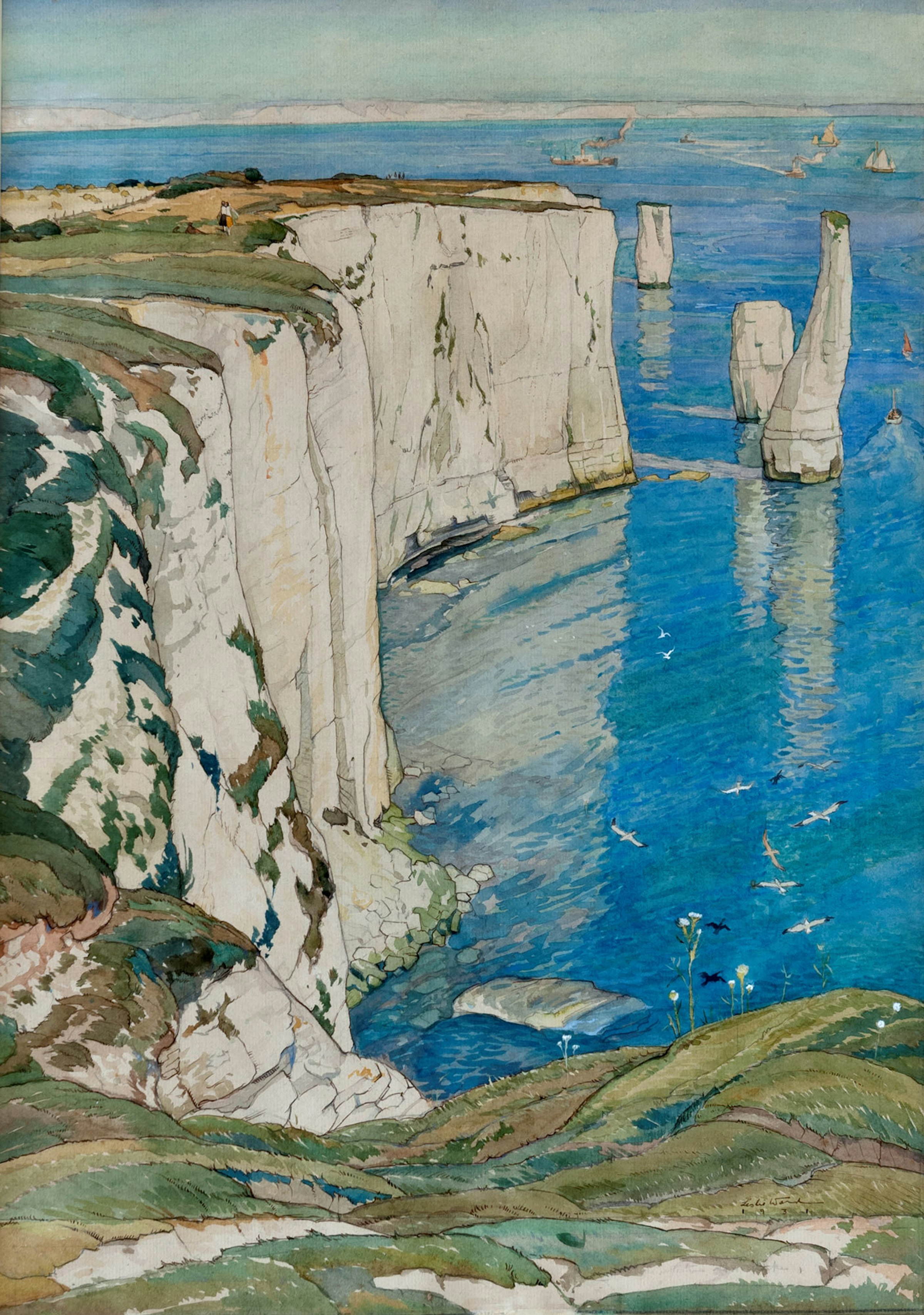 Continuing the Vision: Supporting the Arts in Bournemouth – the next 100 years
Date: Tuesday 8 February 2022
Time: 18.00 - 19.30
Venue: Russell-Cotes Art Gallery & Museum, East Cliff, Bournemouth BH1 3AA

*FREE EVENT – booking essential*

This event is brought to you in partnership with TheGallery, AUB and Arts University Bournemouth.
TheGallery, AUB: https://aub.ac.uk/campus/thegallery
Russell-Cotes: https://russellcotes.com
Please note that tickets must be booked in advance
Chair:
Prof Stuart Bartholomew, Chair, Russell-Cotes Art Gallery and Museum Management Committee and former Vice-Chancellor, Arts University Bournemouth
Speakers include:
Dr Gill Clarke, Curator, 100 Years of British Art
Prof Paul Gough, Vice-Chancellor, Arts University Bournemouth
Sarah Newman, Manager, Russell-Cotes Art Gallery and Museum
Michael Spender, Head of Culture, BCP Council

Shortly after the ending of the First World War a group of accomplished artists in Bournemouth were inspired to form the Bournemouth Arts Club (BAC) to support and promote art and artists in the area. From the beginning they were always outward looking and invited an impressive range of leading contemporary artists to join them in exhibitions, lectures, workshops and events. The Club was founded by Geoffrey Baker, Head of the Municipal College of Art along with artists including Eustace Nash and Leslie Ward and it maintained a closed connection with the Art School (now Arts University Bournemouth ( AUB)) through its history. The Russell-Cotes also hosted annual BAC exhibitions, from which it acquired some of its most popular works.
100 years later, the Russell-Cotes, is holding a Centenary Exhibition (closing 6 March 2022) to showcase some of the finest twentieth century British Art drawn from national and private collections revealing fascinating insights into how the Club flourished and responded to radical ideas and changing approaches in art. Alongside work by well-known BAC members are works by internationally acclaimed artists including Henry Moore, John Nash, Ben Nicholson, Prunella Clough and William Crozier who inspired them.
Inspired by the BAC founders who were seeking to raise the profile, quality and participation in the visual arts in 1920s Bournemouth, the Russell-Cotes is holding a conversation with curators, academics and arts administrators to see what ideas and lessons we can learn from the original motivations in order to create a vibrant arts scene in the town for the next century.