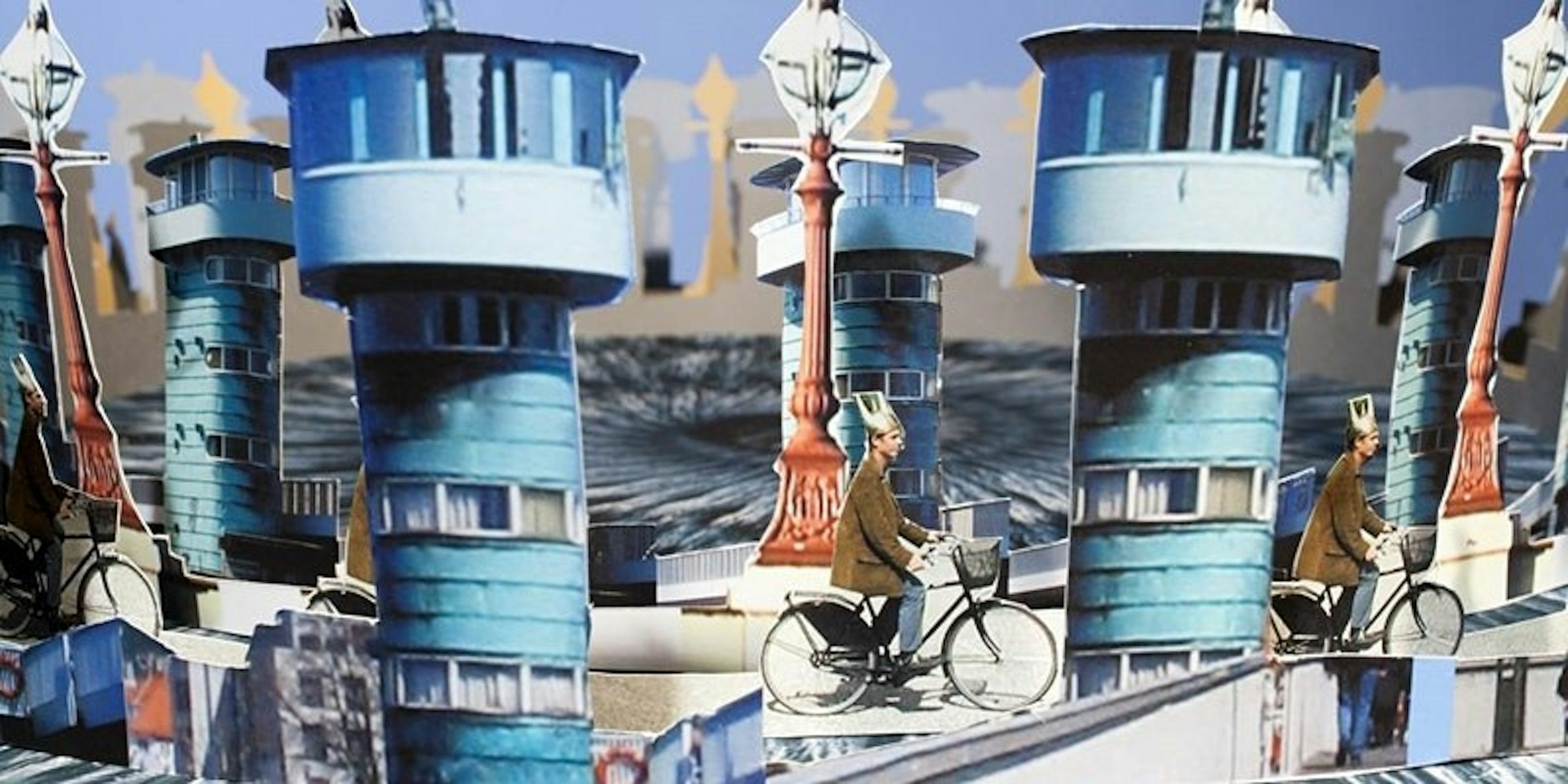 Date: 25 May 2021
Time: 17.00-18.30
The Animation Research Group at Arts University Bournemouth is delighted to announce the next speaker in our ongoing series of talks. All are welcome.
Material Motion: the Art and Films of Eric Dyer
Eric Dyer's inspiring work challenges us to rethink what animation is and how it can engage people. Animation is still a young art form with many underexplored avenues of expression. Although the lay-person's view of animation is still predominantly as entertainment for cinema and television, it can also be used for participatory sculpture, immersive kinetic environments, live performance and other experiences of exploration and discovery.
Dyer draws on all of this and more through works based on one of the keystones of animation – the zoetrope, or 'wheel of life'. Following a presentation of his artworks and films, Dyer will participate in a discussion and answer questions.
A Zoom link for the event will be sent on 24 May to those who have registered via the Eventbrite link above.
About the speaker
Eric Dyer is an artist who brings animation into the physical world with his sequential images, sculptures, installations, and performances. Beginning with his pioneering films Copenhagen Cycles (2006) and The Bellows March (2009), which were made by shooting spinning cut-paper and 3D-printed sculptures, Dyer continues to reinvent Victorian Era optical devices, exploring topics related to media history, our relationship with technology, kinetics as a form of artistic expression, and the relevance of physical presence in an increasingly digital world.
His work has been widely exhibited at events and venues such as the Smithsonian National Gallery of Art, Ars Electronica, international animation festivals in numerous countries, the screens of Times Square, and the Cairo and Venice Biennales.
He has been honoured as a Fulbright Fellow, Sundance New Frontier Artist, Creative Capital Artist, and Guggenheim Fellow. Dyer's fervent exploration of expression through motion has placed his work in books such as Re-imagining Animation: the Changing Face of the Moving Image, the American Film Institute reader Pervasive Animation, Animation: A World History, A New History of Animation, and The Crafty Animator: Handmade, Craft-based Animation and Cultural Value.
He has been a visiting artist at institutions such as Carnegie Mellon University, ECNU in Shanghai, and CalArts. Dyer teaches visual arts and animation at UMBC in Baltimore (USA) and is represented by the Ronald Feldman Gallery in New York City. He will teach his methods at Arts University Bournemouth during a Spring 2022 Leverhulme Trust Visiting Professorship.
If you're interested in this event, you might like to know more about these degrees: