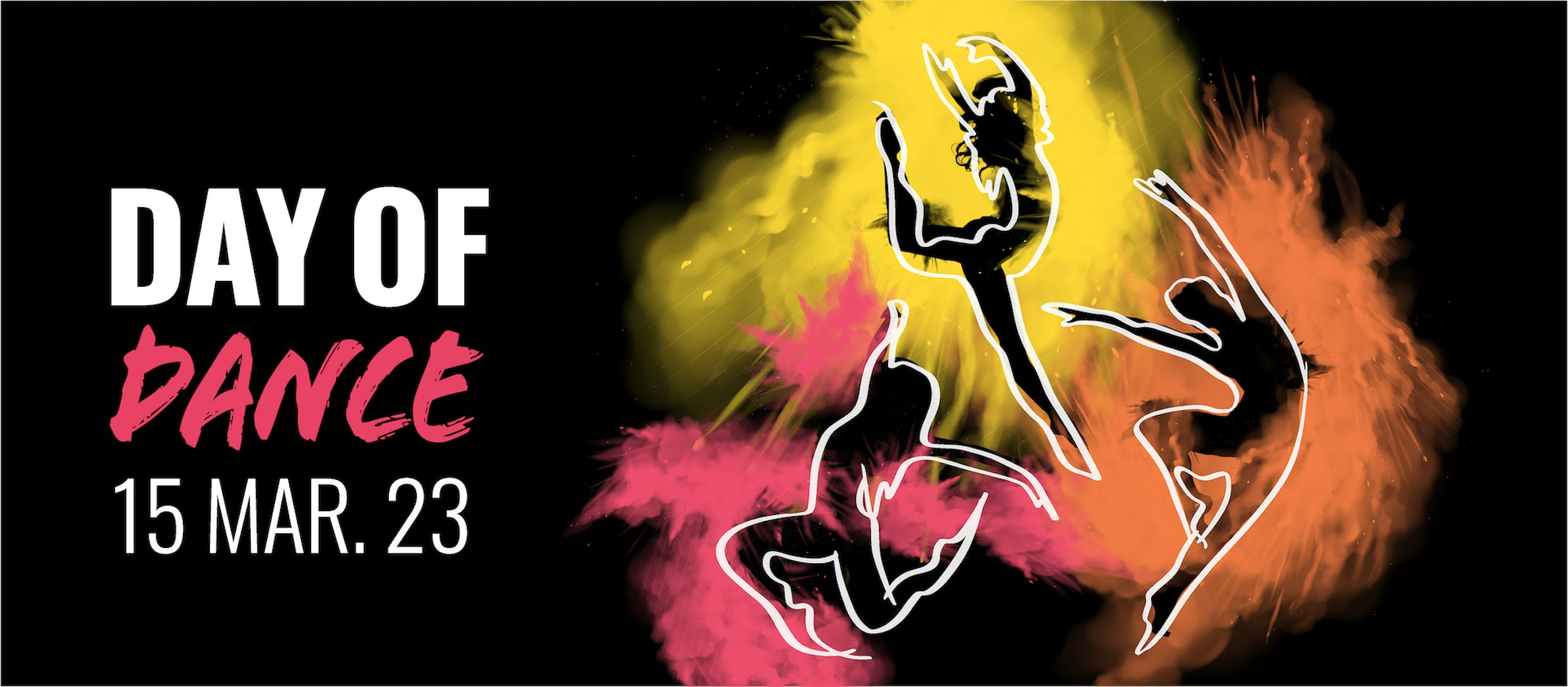 Date: 15 March 2023
Time: 10.00, 13.30 (approx. running time: 1 hour 20 minutes)
Location: AUB Campus
We're excited to announce that Day of Dance is back on Wednesday 15 March. The dance students animate the AUB campus with joyous performances, curated for everyone to participate in. This year, Day of Dance is about spreading joy throughout campus whilst sharing our art form with you.
Starting in the University House Courtyard at 10.00 and again at 13.30, follow our tour around campus to experience all the Day of Dance activities.

Team Teenagers – University House courtyard
A rebellion against the typical teenage life, Team Teenagers have created an intricate mash-up of the idealistic high school experience we all dreamed of and the harsh reality of our teen years. Come live out your teenage dream of high school just like the films promised it would be…
Team Party Parade – travelling event
Join Team Party Parade as we light up AUB with a carnival-inspired parade. Travelling through campus, with bright colours and festival music, we'll uplift your spirits with that fun festive feel.
Team Circus – Drawing Studio
Roll up! Roll up! Come and join the circus! Team Circus features imaginative and energetic contemporary choreography, inspired by your favourite circus characters. Watch as we turn the Drawing Studio into a big top to create an exciting show.
Team Remix – Dance studios
Come down to Club Remix to watch your favourite bands and get your groove on.  Immerse yourself in an uplifting club event filled with fun, upbeat choreography inspired by iconic bands and their top hits.
Celebrate a Day of Dance with us. This exciting event is hosted and produced by the second-year dancers, in collaboration with the second-year costume designers. Our first-year dancers are participating in the event as performers, and each team has tailored their performances to include you, crafting the event to connect all at the AUB campus.