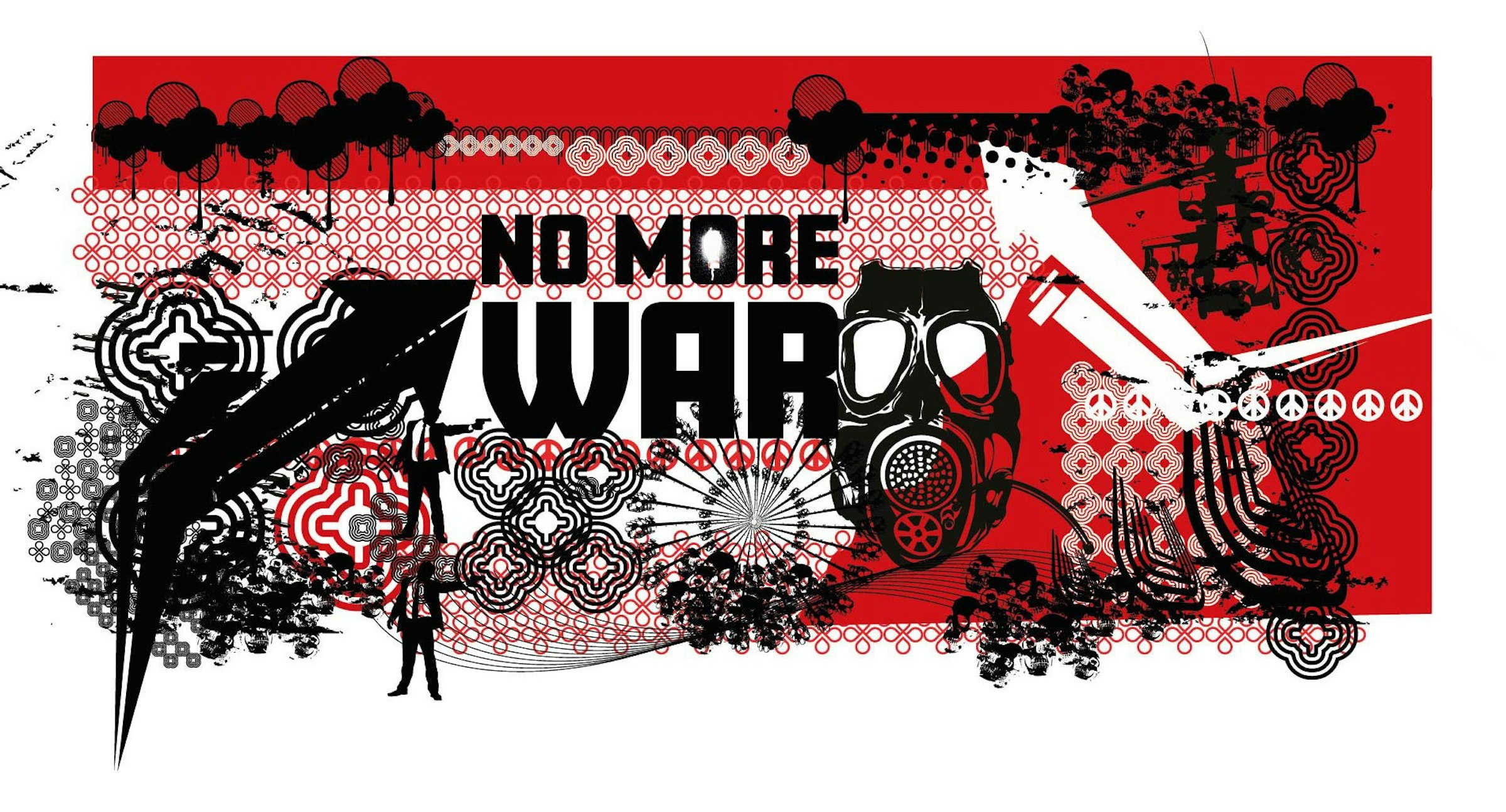 Date: 5 November – 22 December 2021
Main Gallery, AUB
Please note, this exhibition closed early (22 December rather than 23 December) in line with AUB holiday closures. We apologise for any inconvenience. Our next exhibition opens on 4 February 2022, and we look forward to seeing you then.

Exhibition Overview
Where does street art now belong: in the back alleys of our urban centres or on the white walls of the gallery? Can it belong in both? What happens when the urban calligraphy of tags and stencils is subsumed by the auction house, and why do we feel a sense of loss when the raw energy of street art, of urban writing, is absorbed by the mainstream media, and effectively tamed. Why is it that some of our best illicit art is promptly ripped off the wall, taken out of its context and seized into private hands?
One of our best public artists argues that to remove a piece of authentic street art from its location is like domesticating a wild animal, neutering its intensity and robbing it of the potential to challenge the status quo.
And we have more questions: how do you actually monetise public art? Why is some street art regarded as illegal and some revered as a national icon? How can any urban artist retain their street cred as well as maintain their credit in the bank? What are we to make of the ephemera and the accessories – the T-shirts, the caps, balloons, badges and stickers – that now convey so much of the compelling graphic design that was once only on the street?
With panache and provocation, this exhibition brings the street indoors and addresses these questions, and maybe more.
Drawing on extensive private collections, street photography, and the imagery of brandalism and subvertising, the exhibition will offer some provocations for debate and deliberation; there will be artwork, originals, fakes and counterfeits. There will be spray and stencil, tag and typeface, short films and long texts, posters, prints and propaganda.
And above all, we'll create a discourse that focuses on legality, lawfulness, and laughter, because above all much of the art in this show effuses wit, wackiness and wisdom, in unusually unequal measure.

Academic Project Partners
Earth Day Mural - Bridie Cheeseman
Earth Day Mural is brought to you in collaboration with TheGallery and BA (Hons) Creative Event Management at AUB in response to Crossing the Line.

Street Art, Public Art and Art in the Public Domain – Commissioned Art and illegal Art.
As part of our Crossing the Line exhibition curated by Joshua Reed and Professor Paul Gough. TheGallery invited illustrator Bridie Cheeseman to rework Earth Day Mural as part of the conversation within the current exhibition context exploring Street Art, Public Art and Art in the Public Domain.
Murals and graffiti are often classed as street art, and although they show distinct differences in execution, technique and public opinion, they are all grounded in the culture of social commentary. Murals were traditionally created to depict contemporary society, articulating the relationship between art and politics, and graffiti stemmed from democratic self-expression and acts of rebellion, historically being seen as vandalism with artists working anonymously to protect their identities. Street Art has evolved to encompass both forms of expression among other varied types of public statements in the name of contemporary art.
Earth Day Mural was originally conceived in late 2019 to early 2020 as part of a project called EarthBourne. Third-year BA (Hons) Creative Event Management Students commissioned Bridie Cheeseman to create a mural to celebrate Earth Day 2020 -the original event was planned to take place in Bournemouth Upper Gardens but was moved online due to Covid-19.
Meet the Curators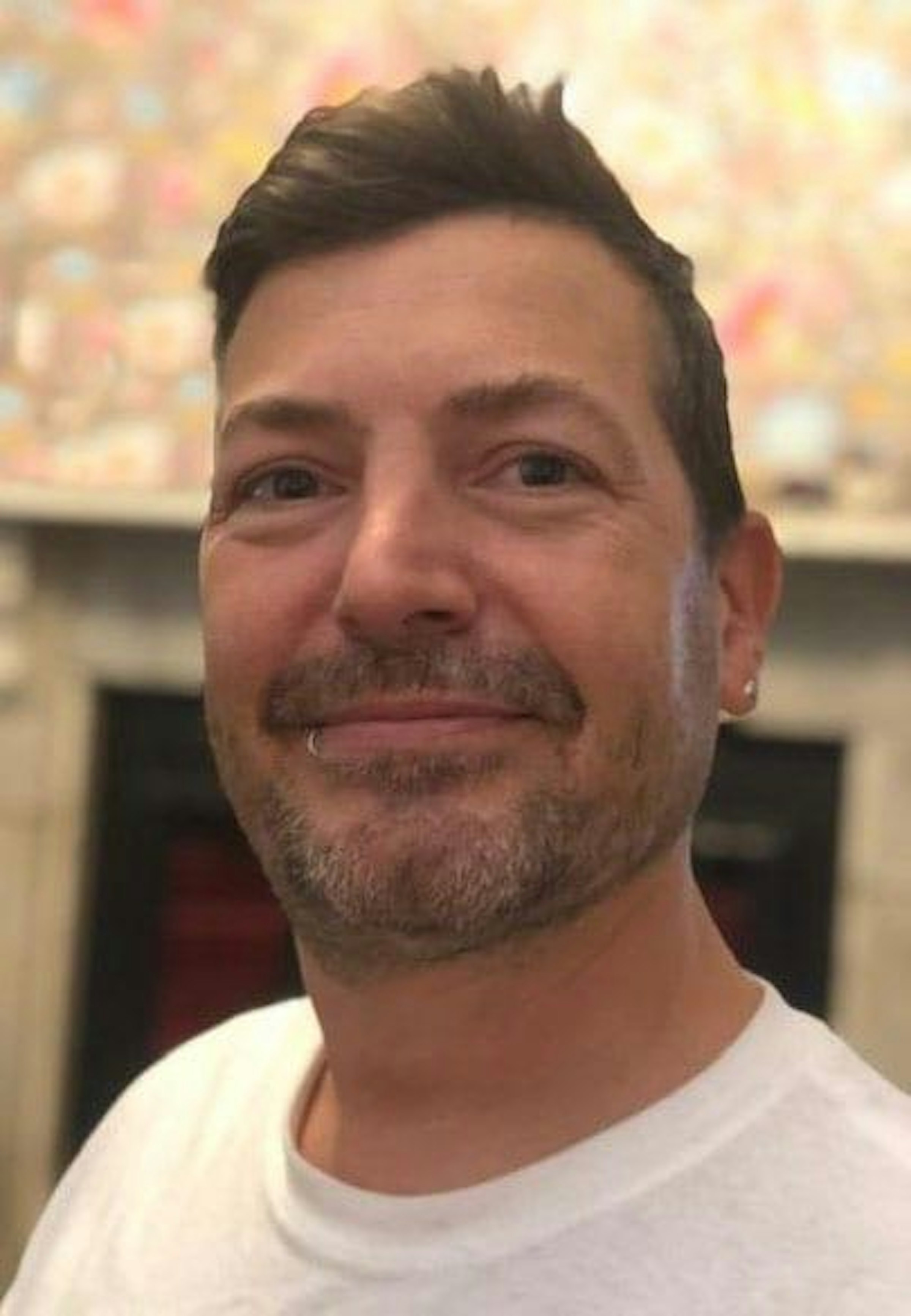 Joshua Read
Course Leader - Foundation Diploma in Art, Design and Media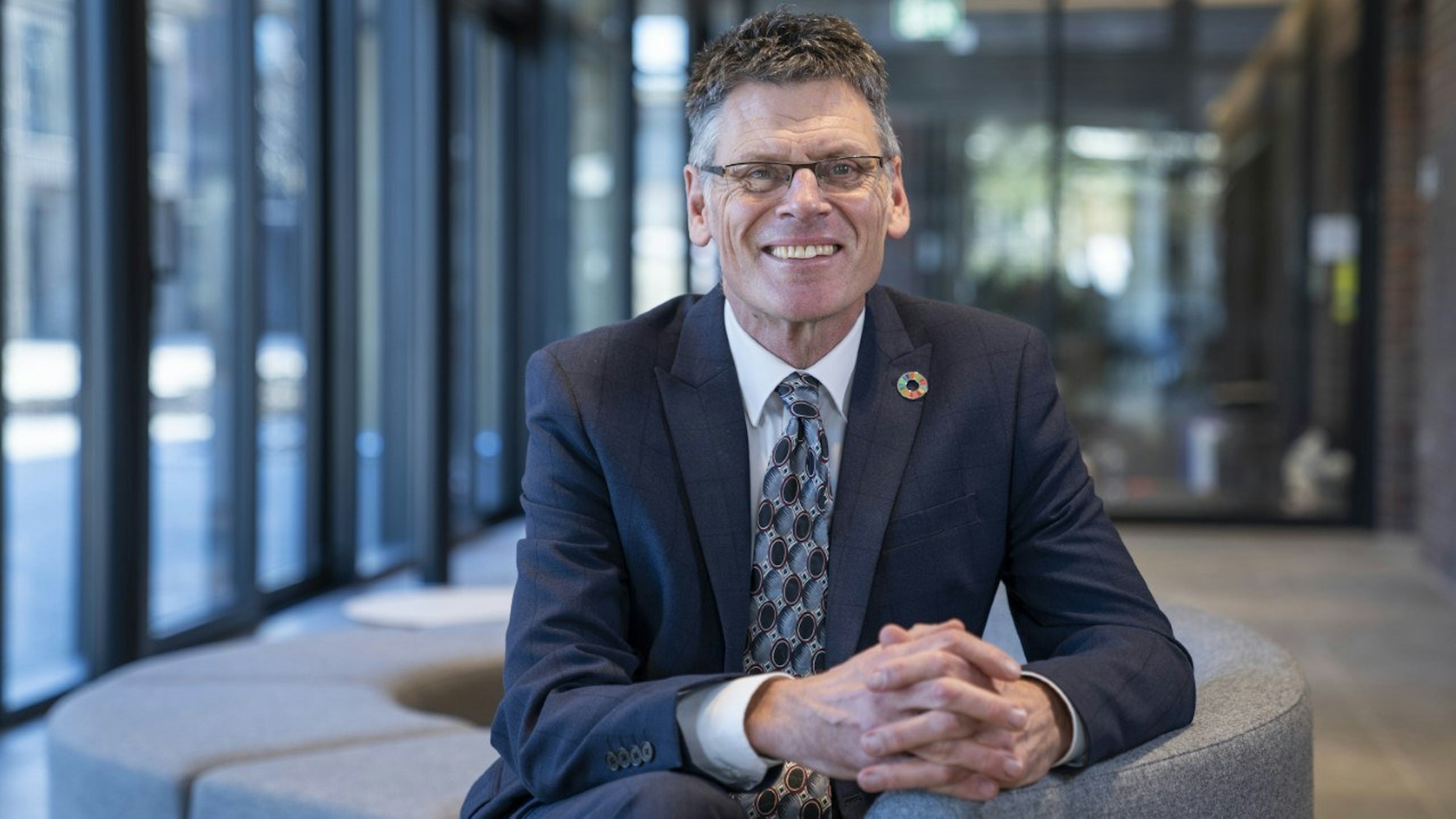 Professor Paul Gough
Prof. Paul Gough is the Principal and Vice-Chancellor of AUB...
Meet the Commissioned Artists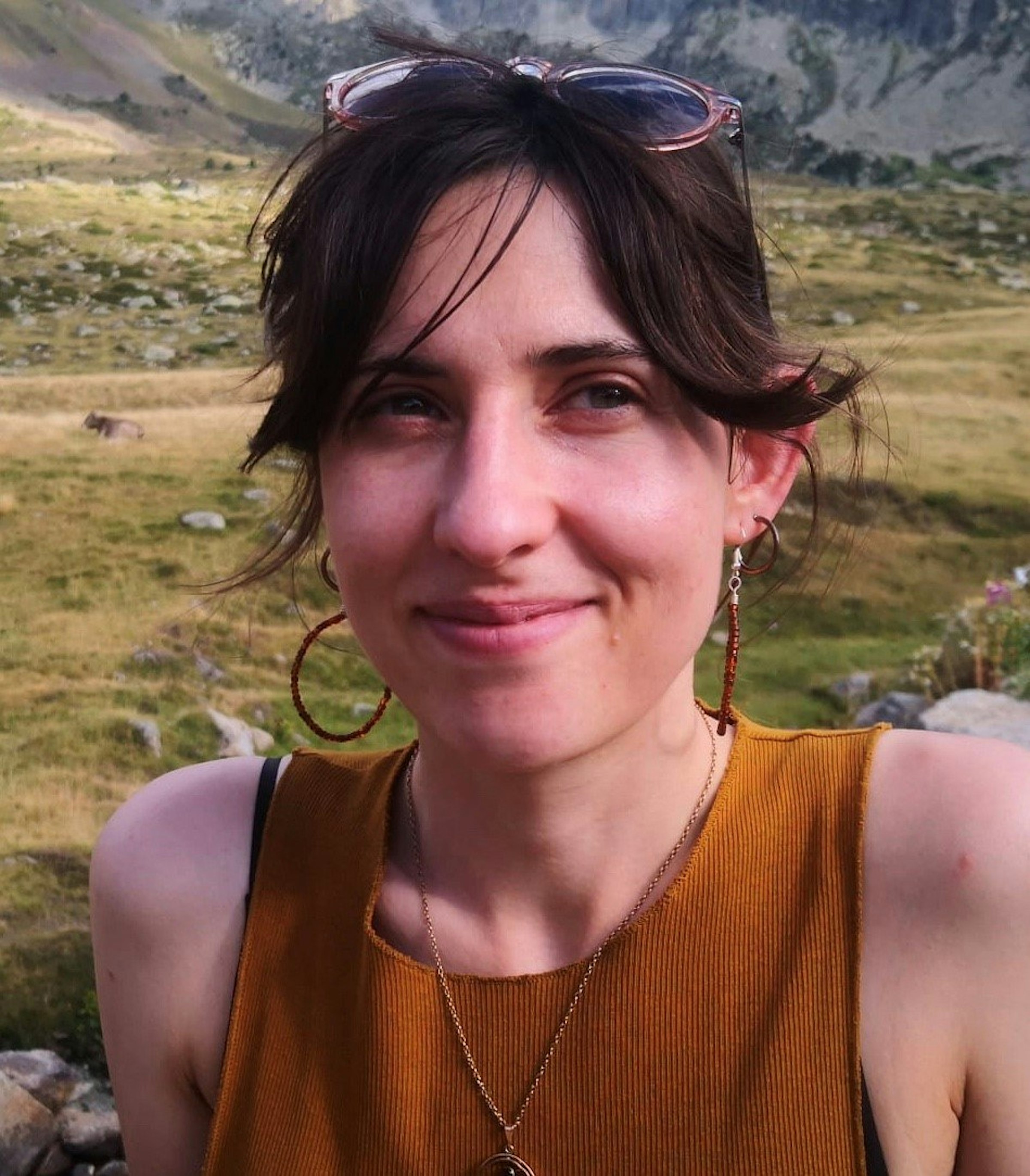 Bridie Cheeseman
Bridie Cheeseman has an interest in depicting subtle, people-led narratives, particularly within the single image...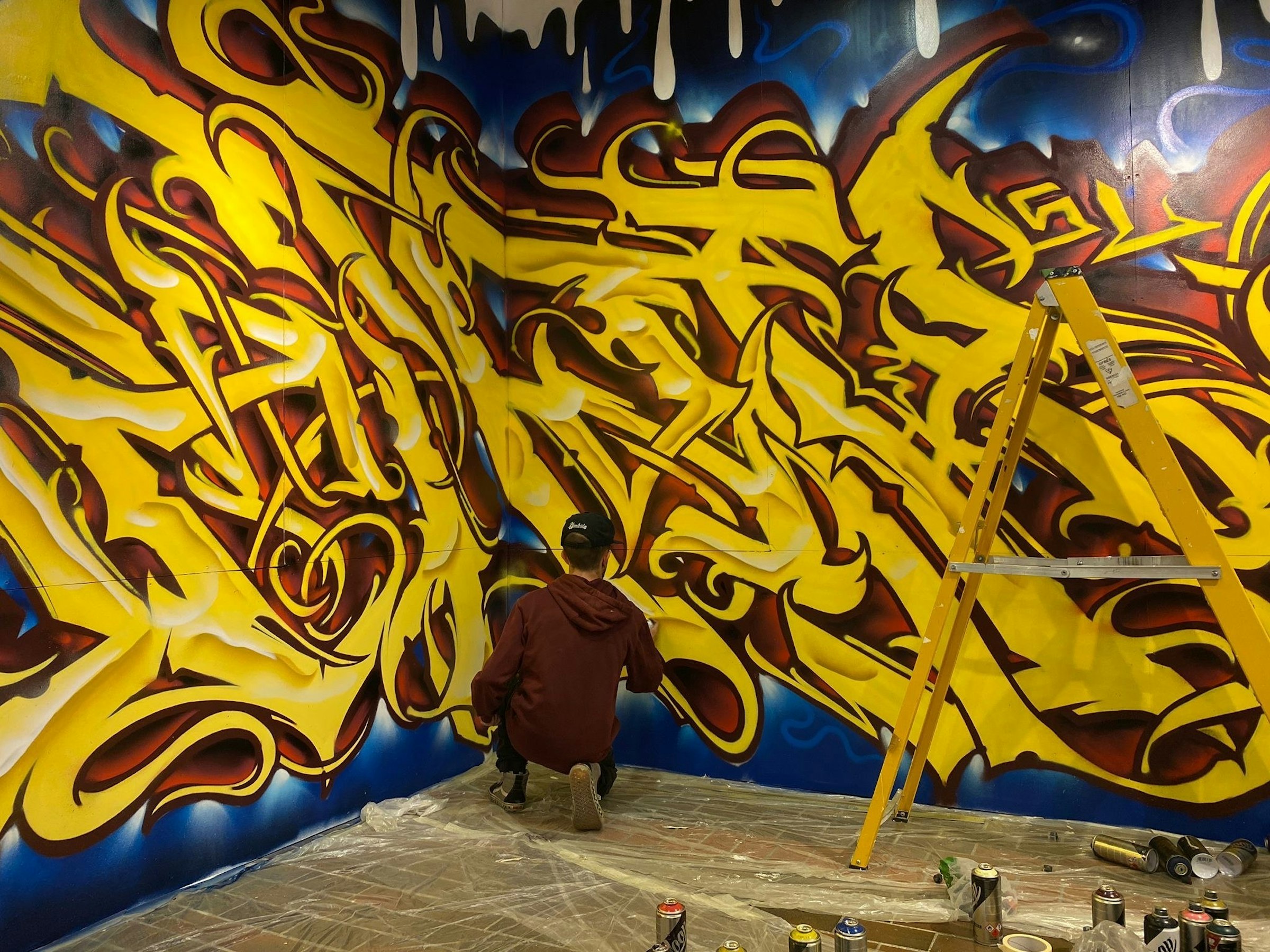 Nerks
Nerks was commissioned to paint a wall in our Main Gallery as part of the "Crossing the Line" exhibition.
Disclaimer: The curators acknowledge all the urban artists whose work is in the public domain and has been recorded and reproduced for this exhibition: credits are given where possible and thanks are extended to those who made their work available for public appreciation.
Crossing the line Exhibition – In Conversation Event
Join us for a conversation with Prof. Paul Gough, Vincent Larkin, and Associate Prof. Dominic Shepherd to explore the exhibition themes.
Crossing the line – Formal Opening and Private View
Join us for the formal opening of Crossing the Line with Vice Chancellor Professor Paul Gough and Gallery Curator Violet M. McClean.
Banksy Does New York: Film and Introductory Talk – Professor Paul Gough
What does it mean to undertake a residency when the streets are your canvas and the gallery is New York City?
Writing on the Wall: One – What drives my collection – Joshua Read in conversation
Join us online for a conversation with Joshua Read and Sarah Newman, Manager at Russell-Cotes Art Gallery & Museum, about compiling art.
Writing on the Wall: Two – Letters from Banksy – Professor Paul Gough in conversation.
Join us for a conversation with Professor Paul Gough and Violet M. McClean.
Crossing the line – From Alley to Gallery Publication Launch
Join us in TheGallery after our Writing on the Wall: Two - Letters from Banksy event for our publication launch.