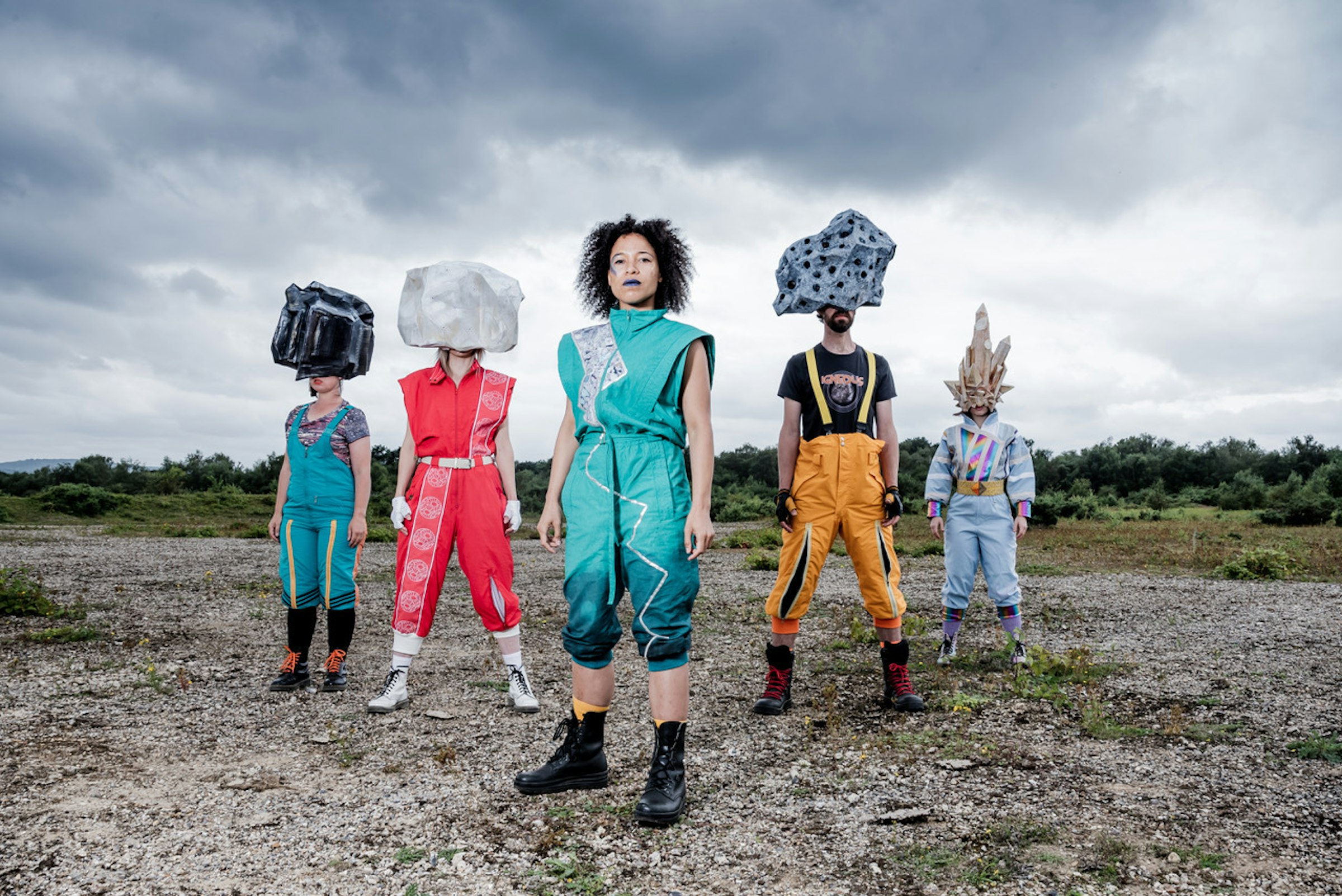 Location: SH001 Main Lecture Theatre, South House, AUB campus

The arts can play a critical role in addressing the climate crisis. They can raise public awareness about environmental issues, tell compelling stories, advocate for positive change, and encourage citizen engagement in protecting the planet. Through creative practice, the arts can ignite people's imagination and enable them to envision a more desirable, optimistic and positive future. Creative mediums, such as film, literature, and the visual arts, have the power to engage audiences in critical conversations that can shift attitudes and inspire more sustainable and regenerative relationships with the natural world.
This symposium presents an opportunity to hear from an AUB alumni and staff from a range of disciplines, as they showcase their approaches to tackling the climate crisis through creative practice. We're also delighted to welcome local activist and climate speaker Mark Chivers, who'll provide the keynote talk.
Symposium schedule
The science is clear and evidence growing, humans are the dominant force driving changes to our planet's natural systems and the outlook is stark. Why is this, how did we get here and, most importantly, how do we change course?
Mark Chivers is a lifelong activist. He co-founded Zero Carbon Dorset, inspired by the evidence-based approach of the Zero Carbon Britain reports and a genuine belief that addressing the climate crisis also represents an opportunity to address many of society's issues.

Live artist Lorna Rees gives an insight into her creative practice and the past 10 years of her art-activism through outdoor performance work. She will talk about the place of Outdoor Arts and democratic space and the idea of creating cultural change through 'disruption and joy' – her brand of hopeful activism and creative scientific engagement.
Lorna is a live artist and activist who makes work for the outdoors. She creates interactive performance and sound work about the environment, earth sciences and feminism. Lorna tours her work nationally and internationally, everywhere from prestigious theatre festivals to shopping centres. She is the artistic director of Gobbledegook Theatre and Lorna Rees Company, associate artist for Change Festival and Inside Out Dorset, and board member for Outdoor Arts UK.

AUB Events Management alumna Elise Williamson will be presenting her final year major project: Sustainable? – a one-day event that was held at Bobby's & Co in Bournemouth town centre on Saturday 7 May 2022. The project sought to ask questions about sustainability in the fashion industry and demonstrate best practice in environmental management in events.

The event consisted of a variety of elements, including a catwalk show, VR and physical art gallery of the clothes, the premiere of short documentary film Sustainable? as well as a cocktail bar and a clothing sale, with all profits being donated to FASHION REVOLUTION – all of which were designed to ask questions surrounding sustainability.
Elise graduated from AUB in 2022. She's currently a freelance creative producer and project manager within the arts industry, working with companies such as Wiltshire Creative, Stolen Thread Productions CIC, Compass Presents (Bristol) and The Trussell Trust on a variety of projects. Elise was also a winner of The Nicholas Durbridge Prize for Collaboration and the AUB Sustainability Awards 2022.
This presentation will provide an opportunity to hear about student projects that respond to the urgent need for action in regard to the climate crisis. The presentation will showcase their exploration into new narratives in design, from materials to fabrication. The culmination of the work was a collaborative installation housed in a geometric crystalline-inspired polycarbonate structure, which further emphasised the project's focus on innovative design and sustainability.
Edward Ward is a senior lecturer in Interior Architecture and Design with a passion for exploring natural and technological systems. He strives for detail and an innovative approach, seeking to create meaningful and sustainable designs that improve the way we interact with our environment. His aim is to inspire critical thinking and promote responsible design practices.
This talk offers a glimpse into Alice's PhD research, highlighting how the use of language in relation to the English weather can shape our perceptions and attitudes towards nature and the environment. Alice will also showcase an ongoing project that demonstrates how a creative intervention and embodied experience could encourage new dialogues and inspire environmental stewardship.
Alice Stevens is a senior lecturer in Graphic Design. In 2016, she founded AUB Human, a platform that celebrates social, ethical and sustainable creative practice. Currently, Alice is pursuing a practice-based PhD that explores the relationship between language, design, and the environment.

In this talk, Kevan will share research from his forthcoming monograph from Palgrave Macmillan – Writing Eco-fiction – and his current walking and writing wellbeing project based in West Dorset – Green Words – exploring how the written and spoken word can raise awareness about environmental issues, while empowering people and re-enchanting the landscape.
Dr Kevan Manwaring is a Senior Lecturer in Creative Writing at Arts University Bournemouth. His research focuses on ecology, emergent forms, and fantasy.