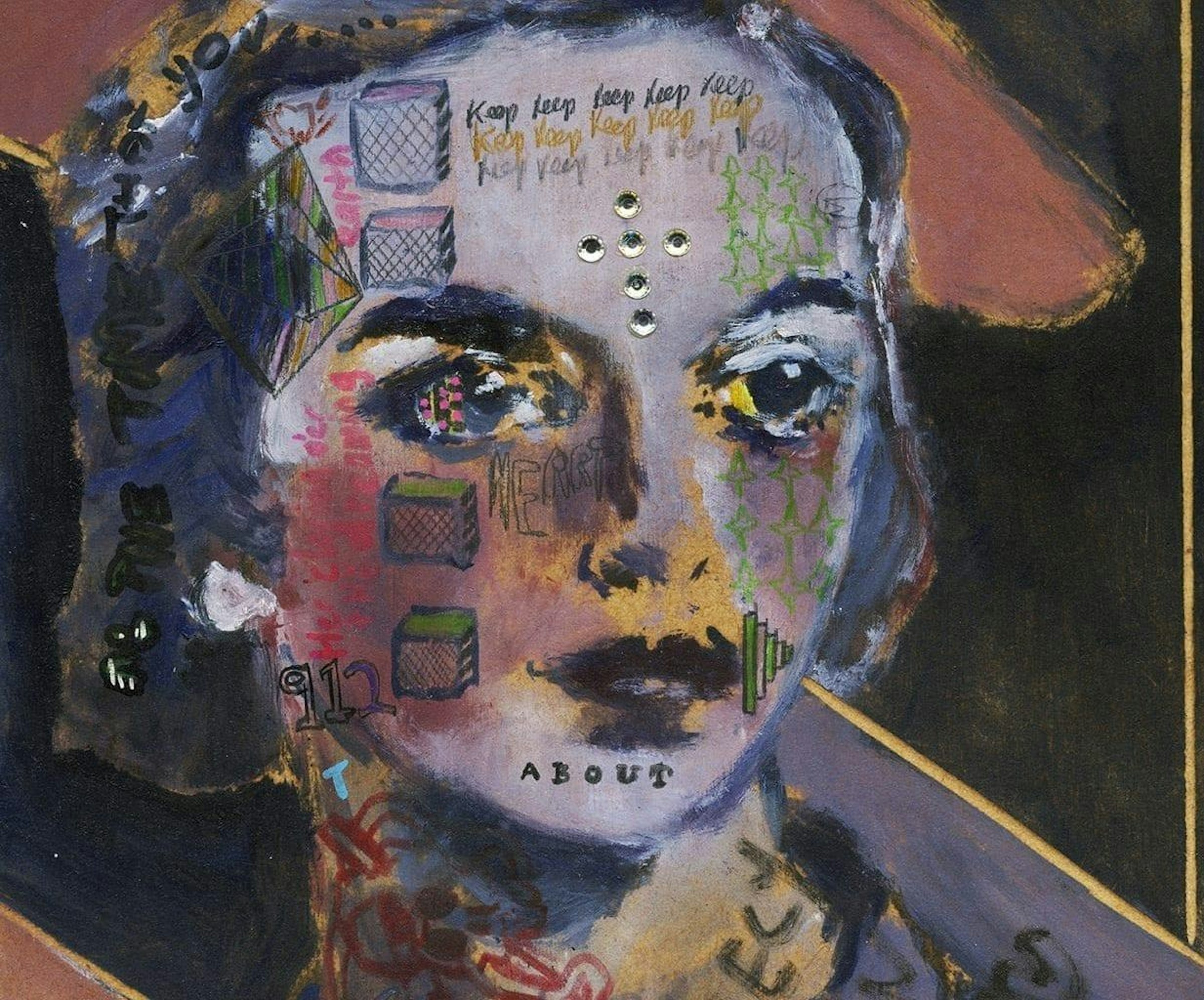 Sam Jackson is the Foundation Fine Art Pathway Leader at AUB, also a successful painter, he is represented by Charlie Smith Gallery, London and Heike Strelow, Germany.
Sam will be exhibiting in the Volta New York, 2019 Contemporary Art Fair this March, an event that focuses on solo shows of emerging international artists.
Speaking about his show, Sam said: "The forthcoming exhibition titled 'Chronicles' is a superb chance to again present a new body of work to the New York art scene and something I am very excited about. To work with my gallery Charlie Smith London and Director Zavier Ellis once again on an international stage surrounded by cutting edge contemporary art practice is inspiring and exciting to show new paintings within this context."
"This exhibition consists of recent portraits, where Jackson has continued to evolve his practice by either upscaling or adding new visual components. Extra layers of complexity have been introduced including patterning; collage; a broadening of palette; experimenting with new techniques such as fat cap spray painting; and mark making with a router. The result is compelling paintings that express the inherent urgency of the artist." – Zavier Ellis, Director of Charlie Smith Gallery, London.
'Defying History' talk, Q&A with Christine Coulson, Senior Writer, The Metropolitan Museum of Art
Jackson has also been invited to speak at the fair, in a talk entitled 'Defying History'. He will be in conversation with Christine Coulson, Senior Writer, European Sculpture and Decorative Arts for The MET Museum of Art.
Returning to New York
Sam explained: "I first had a sell-out solo presentation at Volta New York in 2014 which was met with great press and a review in the New York Times. From this I was introduced to the MET's Christine Coulson. The show really opened my relationship to the New York art scene and the review in the NY times solidified my position as a contemporary painter not only in London but internationally.
"To be involved with a talk with Christine Coulson from the MET is very exciting, I have always been huge admirer of their collection and programme. Christine Coulson has a real understanding, insight and connection to the work, often drawing out profound thoughts and ideas I had not realised.
AUB
"It's a real honour and privilege to be involved in this with the VOLTA art fair team and ARTNET. The show would not be possible without the help and support of lots of people and AUBs ongoing support and hope that it drives an exciting and insightful conversation."
See more of Sam's work here, and find out more about the Volta show.
Find out more about the Foundation Diploma courses here.