Why limit your choices?
If you love being creative, it can be hard to decide which subject you'd like to specialise in. So don't decide. Our Pre-Degree courses give you a chance to explore different creative areas before choosing the subject you want to take a degree in. Or simply enjoy a year of being creative before moving on to something else.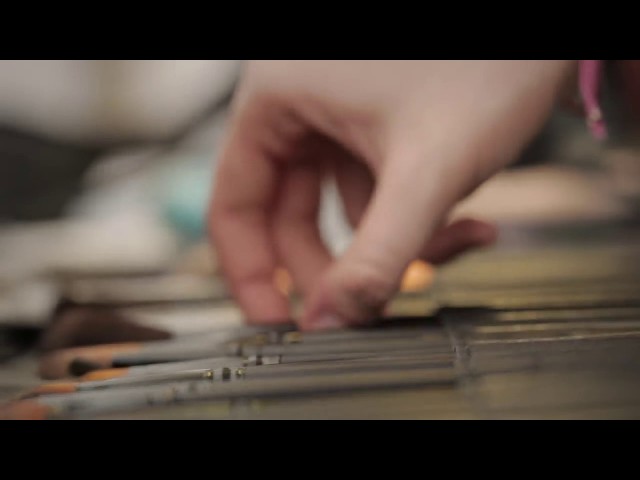 This one year course (for students who have A-levels or an equivalent qualification) will help you develop your imagination and powers of invention by setting you projects in a variety of different media. It's the perfect way to find your creative voice if you're not sure what degree course you'd like to study or boost your existing skills and portfolio if they're not quite up to degree standard. What's more, if you successfully complete the Foundation Diploma with us, you're guaranteed a place on a degree course at AUB.*
There are two programmes of study:
Main Programme
On the main programme students engage in four broad projects; drawing, art, design and media. Using these projects, students are able to diagnose their strengths in order to progress onto the Pathway option most suitable to them. There are seven specialist Pathways for the final two stages of the course:
Fine Art, 3D Design, Illustration, Graphics, Photography, Fashion, Costume and Textiles and Film and Animation.
Students on the Media Programme engage in "Lens Based" projects and will normally progress to the Film or Photography Pathways for the final two stages of the course.
Awarding Body: University of the Arts London Awarding Body
There is also an International Art, Design and Media Intensive Course (IADM) for International and EU students.
*During your first term with us, you will be able to discuss with your tutor the most appropriate degree for you – one that matches your interests but also your skills.  When it comes to making your UCAS application (in December or early January), we guarantee to offer you a place on a course agreed by your tutor.  Your offer will be conditional on you successfully passing the Foundation course.
Please note that the compact for BA (Hons) Film Production is only available as an extended four year study option. BA (Hons) Film Production will cease to be available as part of the compact to students starting the Foundation Diploma in Autumn 2017 and progressing into a degree in 2018. Students wishing to apply to the BA (Hons) Film Production course for entry in 2018 should do so through the normal application process. 
If you'd like to visit, please book to attend our Preparation for HE open day here.