You are using an outdated browser. Most of this website should still work, but after upgrading your browser it will look and perform better.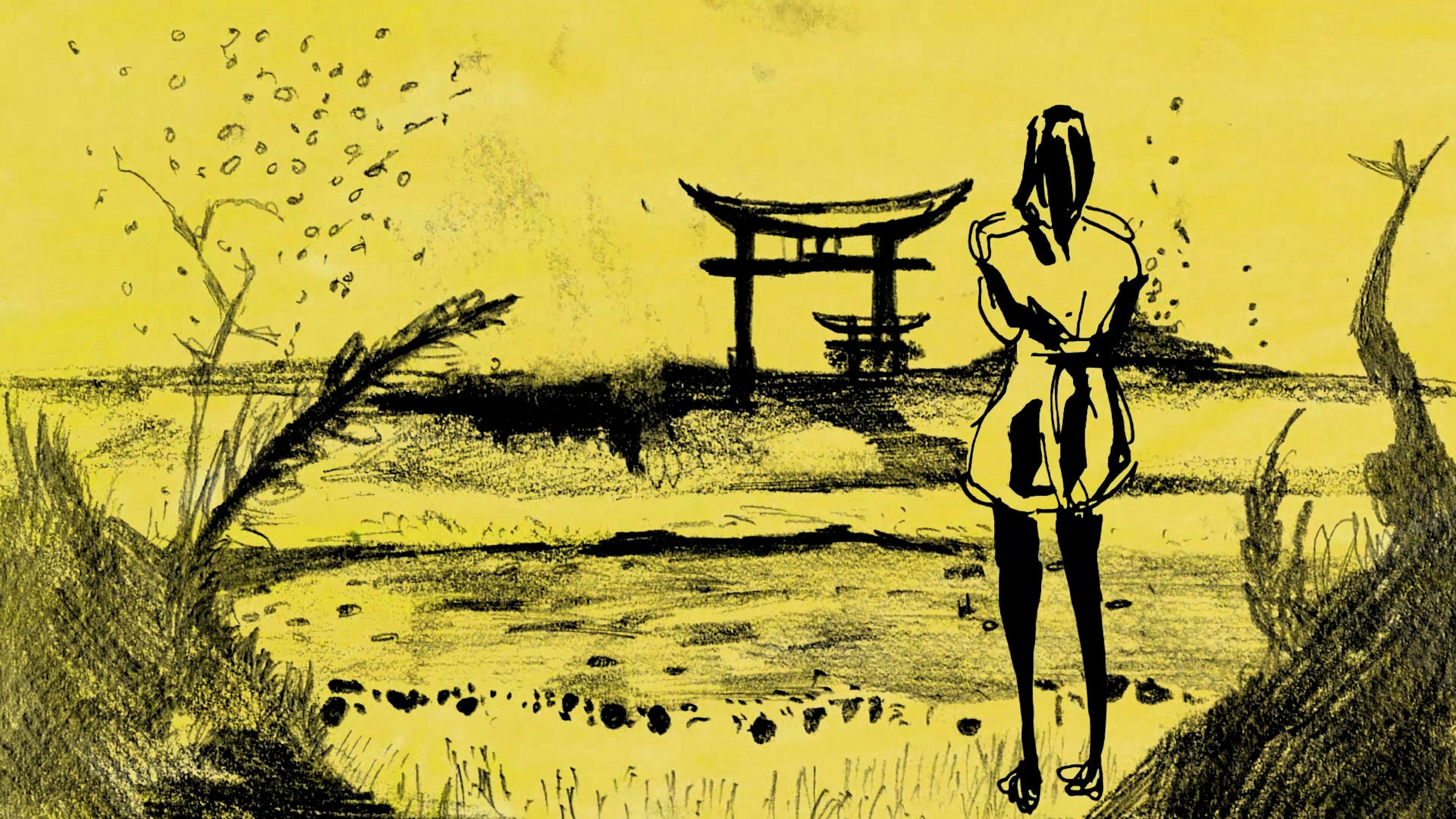 International Foundation Diploma (IFD)
International Foundation Diploma (IFD)
Overview
Are you looking to develop your creative skills or portfolio and perhaps improve your English before studying a subject at undergraduate level?
Join our International Foundation Diploma (IFD) and be ready to progress to one of our degree courses in the same year. It's perfect for student who are unable to start our one-year Foundation in September

After completing this course, you'll be awarded the widely recognised UAL Foundation Diploma in Art and Design (Level 3). You'll also be guaranteed a place on one of our undergraduate degree courses with a progression bursary of up to £9,000 to help with your studies.

By joining the IFD course, you'll get:
A fast track preparatory programme

Small group tuition with a high level of tutor contact time
Specialist technical workshops in a variety of creative subjects
Guaranteed place on a BA (Hons) degree at AUB upon completion
A Creative Start Scholarship of £2,000 available to IFD applicants
A progression bursary of £9,000 (over three years) available for all successful IFD students to support their BA (Hons) course studies at AUB
Study on a Visitor Visa – no student visa application required

Preparation for academic study sessions
English Language tuition (optional)
Access to three-week online preparation sessions.
If you're interested in joining our course in 2024 or want to find out more, please get in touch.
After successful completion of this course, students are awarded the widely recognised UAL Foundation Diploma in Art and Design (Level 3).
If you're interested in joining our course in 2024 please contact us.
Course Introduction
To be considered for a practice-based undergraduate (BA) course, you'll preferably need to have a strong portfolio, awareness of contemporary practice and the ability to think critically. Our IFD course provides an opportunity for you to develop the skills, experience, body of work and qualifications needed for further study at undergraduate level. This course also offers the opportunity to improve your academic study skills and English communication and language skills.
Our International Foundation Diploma sets out to help you discover a preferred area of practice. You'll develop core learning skills and extend your understanding of creative processes in preparation for undergraduate study or employment. This is an intensive course that gives you insight into contemporary creative practices and the potential to focus your studies into specialist areas.
During the course you'll work in our purpose-built Foundation building and studios, developing a sound understanding of the creative processes, techniques and practical skills needed to study at undergraduate level.

| | |
| --- | --- |
| Course Duration | 6 months (full-time) |
| Online course start date | November 2023 (Date TBC) |
| Online enrolment and online induction | Wednesday 3 January 2024 |
| Course technical skills week | 8 January 2024 |
| Fees | £14,250 |
| Scholarships | |
| Apply | |
Preparation Stage – Online Course
Diagnostic investigation into creative practice (7 weeks)
During this online part of the course, there'll be a series of creative sessions and tutorials every week. The course will introduce you to the style and level of learning needed at foundation level, covering aspects such as understanding the creative process, critiquing your work, research, and inspiration. It also provides a chance for you to meet course staff, and fellow students and find out more about life at AUB.
Stage 1
During stage one, you will explore broad core principles and working practices in Art, Design and Media which will lead you to discover your preferred area of study. At the same time, you will start to improve your critical comprehension and creative skill sets. The course also provides insight into the range of options available to you at Stage two.
Stage 2
The course offers multiple 'specialisms' giving you the opportunity to choose your creative pathway.
The specialism for Stage two are:
Graphic Communication
3D - Art, Craft and Design
Fashion, Costume and Textiles
Photography
Fine Art
Film and Animation
Illustration
During Stage two, you'll engage with several projects and begin to focus your portfolio towards your specialist areas. You'll also make your Higher Education application through UCAS.
Stage 3
Stage three consists of a self-initiated project, which is discussed and agreed with your tutor and managed more independently. In this stage, you can put into practice all the skills that you've learned from the first two stages. Your final outcomes creative outcomes will be exhibited in TheGallery and campus studios as part of AUB's annual summer shows.
Compare our Foundation Courses
| Details | IFD | Foundation |
| --- | --- | --- |
| Length of programme | 6 months | 9 months |
| Start date | January 2024 | September 2023 |
| End date | June 2024 | May 2024 |
| Taught days | 3-5 | 3 |
| Diploma in Art, Design and Media Foundation Studies (Level 3) certificate | Yes | Yes |
| Eligible for AUB Progression Bursaries | Yes | Yes |
| Online introduction course | Yes | No |
| Tutorials and illustrated lectures | Yes | Yes |
| One-to-one tutor sessions | Yes | Yes |
| Smaller group tuition | Yes | No |
| Specialist technical workshops in a variety of creative subjects | Yes | Yes |
| Use of AUB studios and workshops | Yes | Yes |
| Preparation for academic study sessions | Yes | No |
| Access to AUB Halls of Residence | Yes | Yes |
| English language tuition (optional)* | Yes | No |
| Be a part of the AUB student and staff community | Yes | Yes |
| Blended learning with on campus and online teaching | Yes | Yes |
| Guaranteed place on a BA degree at AUB upon successful course completion | Yes | Yes |
| Showcase your work at AUB Summer Shows | Yes | Yes |
| Can study on a Visitor Visa | Yes | No |
Developing specialist practice (8 weeks)
In Stage two you'll confirm your specialist area of practice, carrying out two projects linked to your specialism. You will be supported by tutorials and reviews and encouraged to expand your specialist knowledge and awareness of practitioners as well as relevant skills and techniques.
You'll continue developing your portfolio within Stage 2 and will attend workshop and tutorial sessions, either virtual or on campus to help with this.
You will also complete your direct application to AUB or UCAS application within this Stage. You will be given advice on personal statement writing and Interview technique.
At the end of Stage 2 you will be assessed and receive a detailed review of your work to help you to form your plan for Stage 3. You must pass this stage before you can progress onto Stage 3.
The specialist areas are:
Fine Art
Graphics and Communication
Illustration
Fashion, Costume and Textiles
3D
Photography
Film and Animation
This module will give you the opportunity to practise and build your confidence in a range of academic skills needed to succeed in your studies with us at AUB, while also improving your ability to express yourself in an academic way.
All content is tailored to studying at an arts institution and will involve interactive, student-centred learning. Some sessions will be dedicated to students who need to meet the language requirements for direct entry into a degree, to help them improve their general language skills.
Tutorials will also be available for students who would like more focused academic support.
Completing the course
You'll receive a UAL Foundation Diploma in Art and Design (Level 3) on completion of your Foundation course.
Successfully completing the Foundation course guarantees you a place on one of our BA Honours degree courses at AUB.* You'll agree the course that you'd like to study for with your tutor.
*BA (Hons) Acting and (BA Hons) Dance are audition-based.
All students who successfully complete this IFD course are guaranteed progression onto one of undergraduate courses.*

AUB Progression Bursary: IFD students who progress onto an AUB undergraduate course are eligible for a Progression Bursary of up to £9,000 (£3,000 per year).

This is a fast track 24-week preparatory qualification in Art, Design and Media; you will explore different creative approaches before choosing the specialism you wish to pursue at degree level. Delivered through a blended learning approach, the course includes practical workshop and studio sessions as well as online lectures, creative tutorials, self-guided study projects and group discussions. The course aims to develop your ability to learn independently - an essential skill for further study – so you will be encouraged to experiment, take risks and be ambitious in your thinking and ideas. Your tutor will support you with regular feedback and mentoring sessions to develop your confidence and help you decide upon your artistic direction.
The course also includes a supportive programme of preparation for academic study sessions alongside the creative aspects of the course, giving you the opportunity to develop your academic English language skills in the context of art and design.
*With the exception of BA (Hons) Acting and (BA Hons) Dance which are audition-based.
Pre-IFD: Online preparation course
Whilst our IFD course starts on campus in January, we also offer a three-week online preparation course for IFD students, which starts in November 2023.
We've developed this online programme to give you the opportunity to continue your creative work, prepare for the start of the course and become part of the AUB community before you arrive.
Delivered online over three weeks, there'll be a series of creative sessions and tutorials every week. The course will introduce you to the style and level of learning expected at Foundation level, covering aspects such as understanding the creative process, critiquing your work, research and inspiration. We strongly recommend all students applying for IFD to take full part in the online sessions to ensure they can start the course in January with confidence.
Support before you study
The International team are here to support you before you arrive, all the way through to graduation, and even beyond!
If you are considering applying to our IFD course, our Senior Academic Advisor Sarah can help with feedback on your artwork or portfolio, what to include in your personal statement and provide other hints, tips and information about how to apply to AUB.
If you would like to chat with Sarah about your portfolio, or if you have any other questions, simply fill in the form via the button below.
See what our students are doing
Want to know what it's like to study on this course? Take a look at the posts below to find out more from our students.
"To me, AUB is a hub and creative entrance to the UK; the best part of my student life here is to connect with people literally all around the world. People here are very friendly and welcoming to me even when I'm from a small place like Hong Kong and I have really enjoyed learning and working together, especially seeing the creative process of other students on my course."
I had always planned to be a lawyer, but I have a love of filmmaking that I couldn't ignore. My experiences of art in Chile were very different to here at AUB. I had the opportunity to try lots of different creative techniques for the first time during the IFD course – and I discovered I am actually pretty good at drawing!

I really loved learning about the technical side of filmmaking; particularly the cameras and special equipment and I really think my ability to come up with creative ideas and to find creative solutions has improved so much. I will be starting my BA in Filmmaking this September at AUB and I am so excited, this has been a great experience for me.
I can't believe how much I have learnt on this course - it has been so much fun and the tutors are amazing. I studied Fine Art back in South Africa, but it was a really different learning experience and quite traditional. Here at AUB I have been opened up to experimenting and exploring more abstract creative processes– for example, I discovered a love of metal welding!


The staff on the course are so supportive and as a small course, the students have all become really good friends. We are all totally different but it's been great to see other people's creative work and learn from them too. I have genuinely loved my time on the IFD course and have really grown as an artist and an individual.
The foundation training that I have had the privilege of undertaking within this course has equipped me with the knowledge, confidence, skills and creativity that has enabled me to freely express myself through fresh ideas and problem-solving.
AUB has a high-quality teaching philosophy and methodology and the university is of a very high standard in terms of facilities. The environment of AUB and its surroundings are extremely beautiful, especially Bournemouth Beach, which is a worthwhile place to visit.
Meet our course team
Our lecturers and technicians are experts in their fields. You can find out more about the teaching staff on this course by exploring their profiles below.