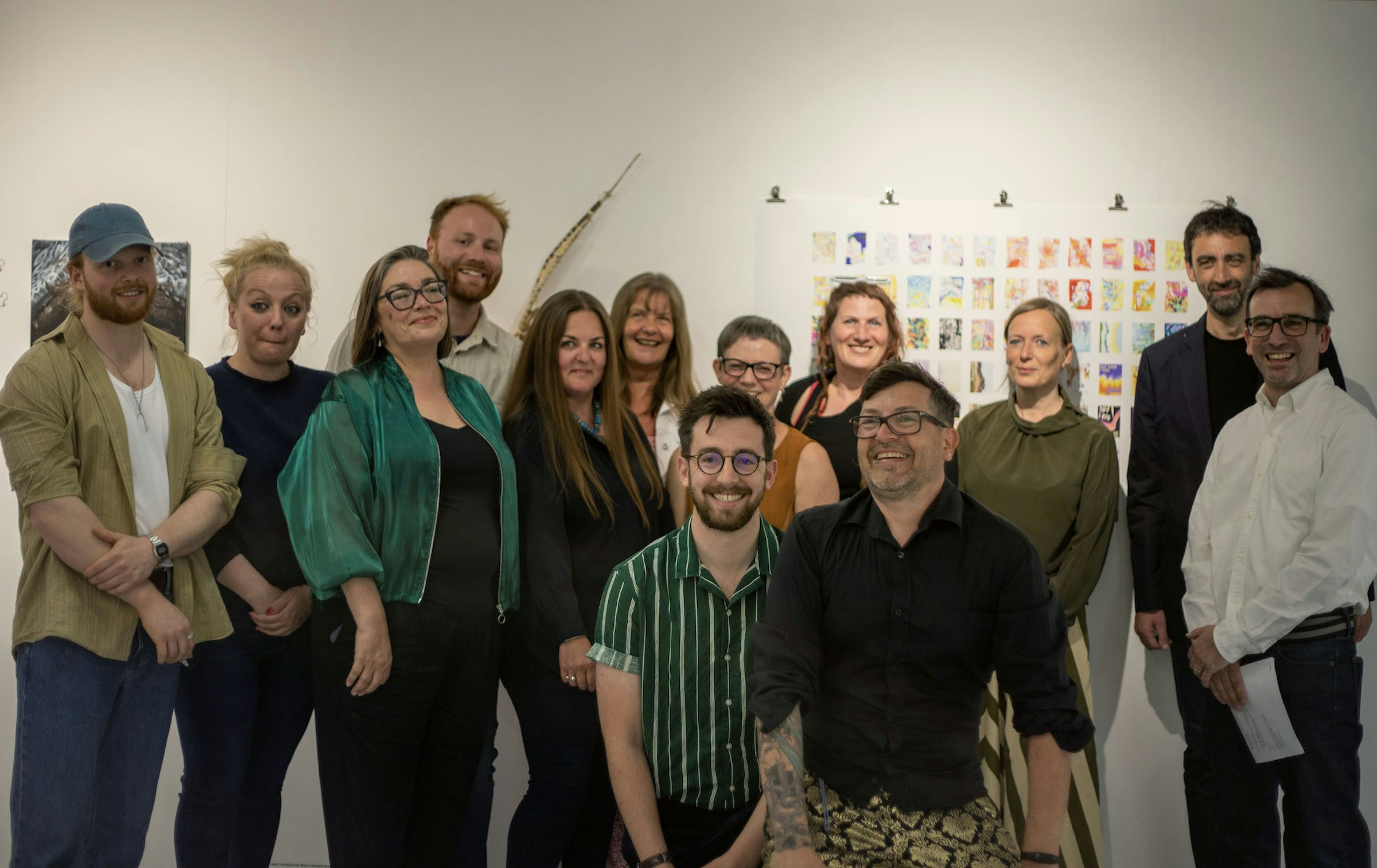 The Foundation Diploma in Art, Design and Media at Arts University Bournemouth (AUB) has received an outstanding result following a recent Ofsted inspection.
The Ofsted report highlights the excellent teaching that students receive from industry experts, which prepares them for further study or employment. AUB's lecturers are also described as 'highly ambitious' in the way they challenge students and help them create high-quality work.
The report emphasises the support AUB students receive, including those with additional educational needs. The University's new drop-in mental health retreat hub is also mentioned, as is the mental health first aid training staff have completed.
Professor Paul Gough, Principal and Vice-Chancellor, shares his congratulations on this exciting news:
"We're delighted at the outcome of the recent Ofsted inspection of AUB. We have an outstanding team of staff and students here; our popular Foundation course attracts hundreds of students from the region and all over the world. Our teaching, facilities and equipment are amongst the very best in the UK, bringing opportunity and creativity to a wonderful collection of learners. Truly an outstanding result for an outstanding university."
Ready to show excellence
At very short notice, Ofsted can carry out a deep dive, which involves talking in depth to students and staff. They really want to see what's going on behind the scenes.
"I've always maintained if you're doing it right, and you're doing it well, no matter when Ofsted comes, they'll get to see how you truly work," Joshua Read, Creative Team Lead, explains.
"It's absolutely fantastic to get outstanding again. It's very unusual for institutions to achieve this consistently,"
Ofsted recognises the innovative approach AUB takes to the Foundation course. The report states, "Lecturers combine the use of traditional techniques such as drawing and handmade fabrication, alongside new digital, virtual reality and artificial intelligence tools effortlessly."
A celebration of an incredible community
Perhaps most importantly, the report confirms that students enjoy their studies here and take ownership of their learning. And, thanks to the AUB's well-equipped workshops, can bring their ideas to life. Ofsted described students as working 'purposefully and diligently'.
Joshua highlights, "At the end of the day, it comes down to the students' positive attitude to work. I'd say some of the work has been on par with what BA students produce.
"This Ofsted result is off the back of everyone across campus making the atmosphere feel so friendly, warm, and inviting."
Kickstart your career with AUB
The Foundation Diploma in Art, Design and Media is a one-year course that gives students the chance to explore different creative areas before choosing a subject to take a degree in.
"Foundation students get the freedom to experiment and see what our BA and MA students are creating, as well as all the other wonderful things going on here," says Joshua.
"A lot of our foundation students naturally want to stay with us and progress through our courses."
Joshua wants to say to prospective students, "Come and see us! We'd love to meet you at an open day or a live event. Once you've experienced AUB, you'll discover that it's simply fantastic here, and there are endless reasons why people want to be a part of our community."