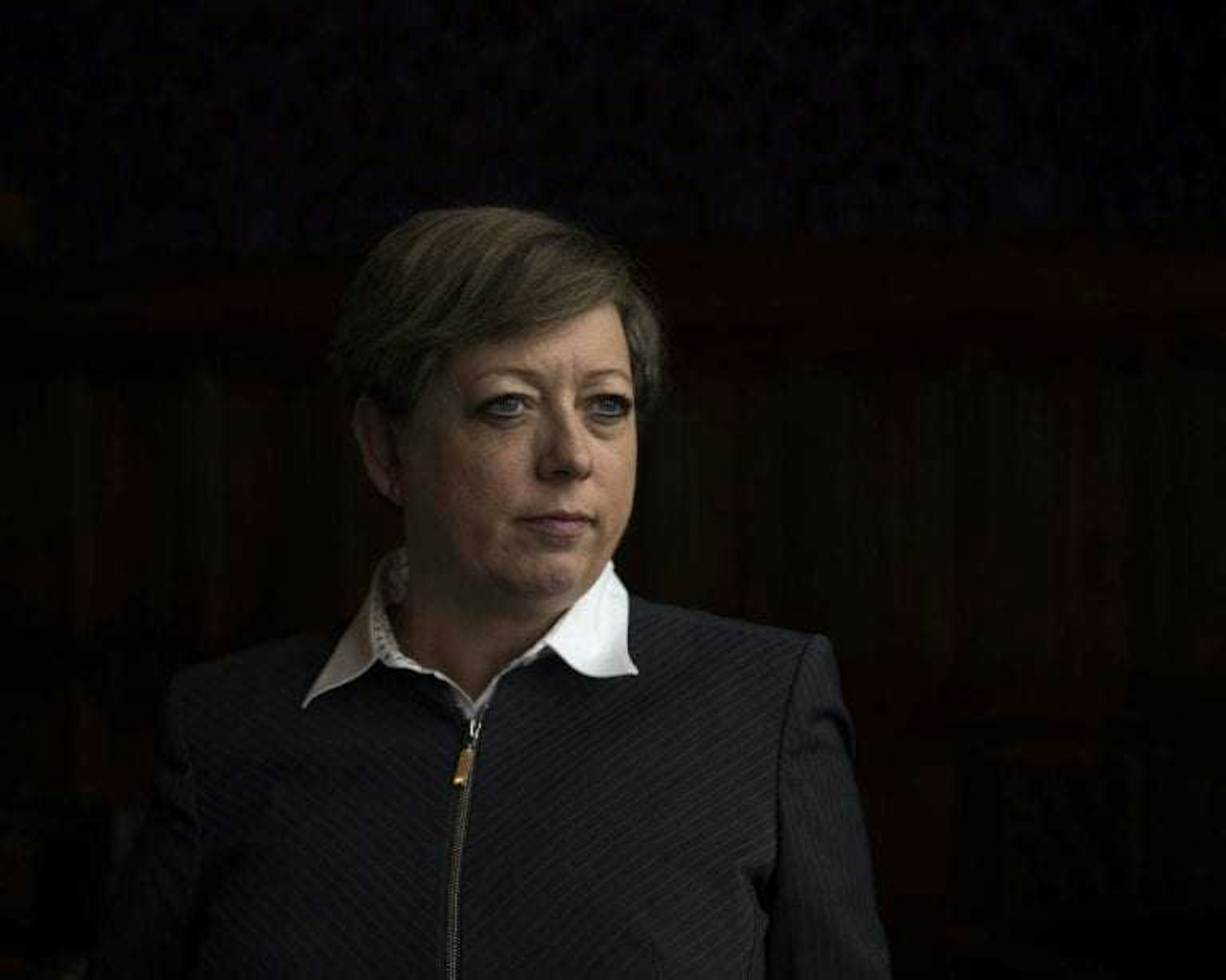 AUB Photography and Lens Based Media Lecturer, Lauren Forster has participated in a landmark exhibition at the Palace of Westminster, featuring portraits of 209 female MPs, photographed by 209 female photographers.
The '209 Women' photographic exhibition, which is free and currently open to the public, coincides with the centenary of the first election where women could cast a vote. It also takes place one hundred years after women gained the right to sit in Parliament as MPs.
Lauren often tackles sociological themes through her photography, largely concerned with the human condition. In this recent project, her powerful portrait is of Thurrock MP Jackie Doyle-Price, Parliamentary Undersecretary of State for Mental Health, Inequalities and Suicide Prevention.
Commenting on the exhibition, Lauren said: "Cheryl Newman, Independent Curator and former Telegraph Magazine Director of Photography, invited me to take part in the initiative after my work had been seen at The Portrait of Britain/Hoxton Mini Press book launch. Politics and photography are largely male dominated and so this really was a great opportunity for female photographers to respond to this and collaborate with female MPs to produce portraits of women by women.
"At a time of political dispute and uncertainty for our country's future, '209 Women' is not only giving female photographers an extraordinary platform to showcase their work, but celebrating 100 years of female empowerment and leadership. There are initiatives such as the #MeToo in the US and its international variations (#BalanceTonPorc in France, #QuellaVoltaChe in Italy, #YoTambien in Spanish-speaking countries, #TystnadTagning in Sweden) that are becoming more prominent and Hollywood's power dynamics have undoubtedly shifted as a result, so this really was a great way for the UK to make a statement.
"Open Eye Gallery in collaboration with Hilary Wood and Cheryl Newman, the founders of the project, have replaced the entire contemporary art collection on display at Parliament in Portcullis House until mid-February and I'm delighted to be part of such an important initiative that showcases such a diverse range of photographers and styles."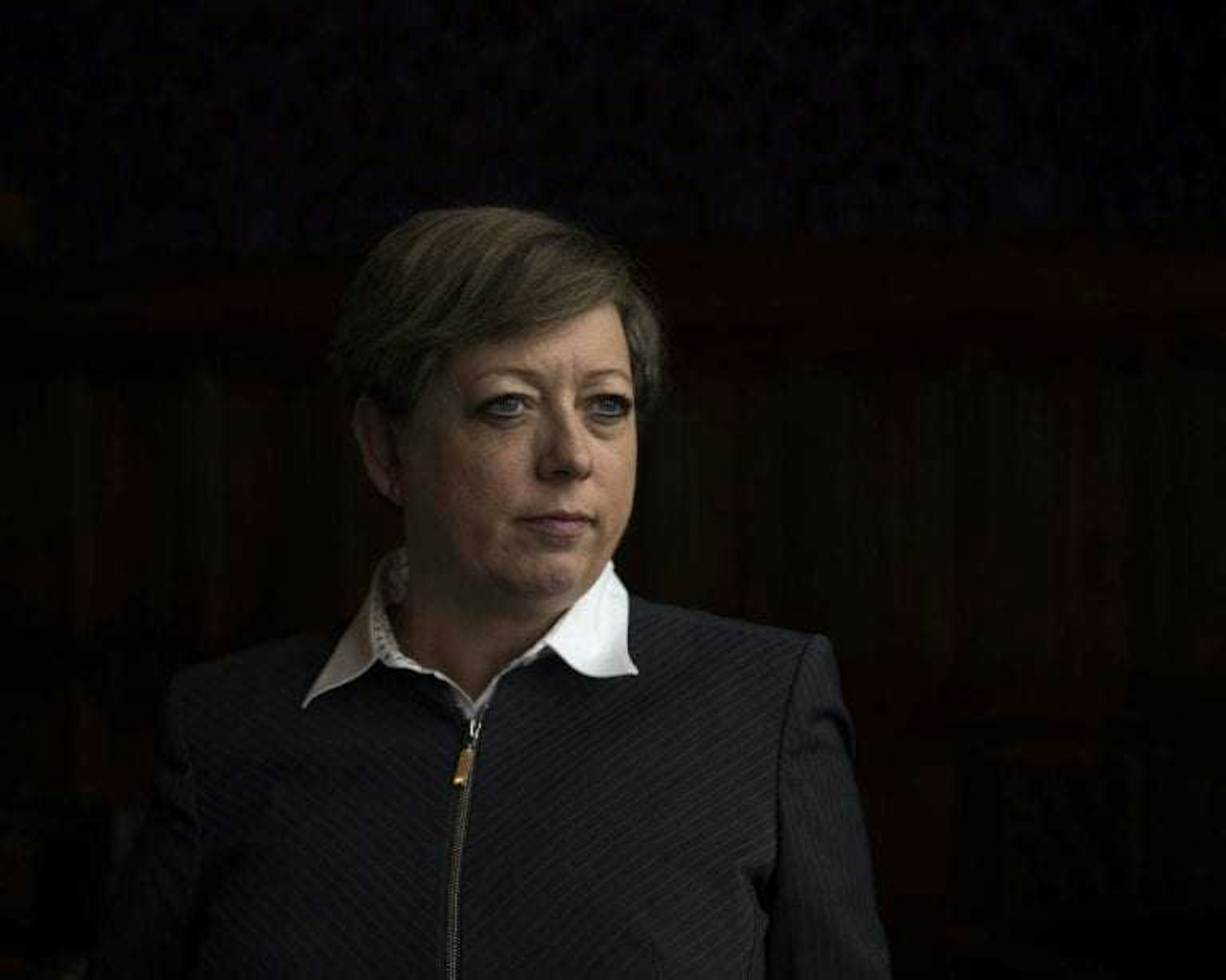 Free tickets can be booked for viewings of the exhibition, which is on display at Parliament in Portcullis House until 14 February 2019. The exhibition will then be displayed at the Open Eye Gallery in Liverpool. For more information, follow #209women on social media.
Lauren's work has previously been exhibited at The New York Photo Festival, The AOP Gallery, and The Candid Art's Trust. Her portrait 'Lieutenant-colonel Malcolm Forster' was crowned winner of the British Journal of Photography (BJP) Portrait of Britain 2018. She recently was one of the winners of the International Photography Award 2018 and has been a finalist for both The Observer Hodge Award and The Nikon Discovery Award.
Lauren is a finalist in the upcoming Royal Photographic Society's International Photography Exhibition 161 that will start touring in February and also has a solo exhibition of her project 'God Has No Favourites' sponsored by Fuji opening this February at Gallery 101, Queen Victoria Street, London. You can follow her on Instagram to see more of her inspiring work @laurenforster_photo.
Find out more about our Photography and Commercial Photography courses here.