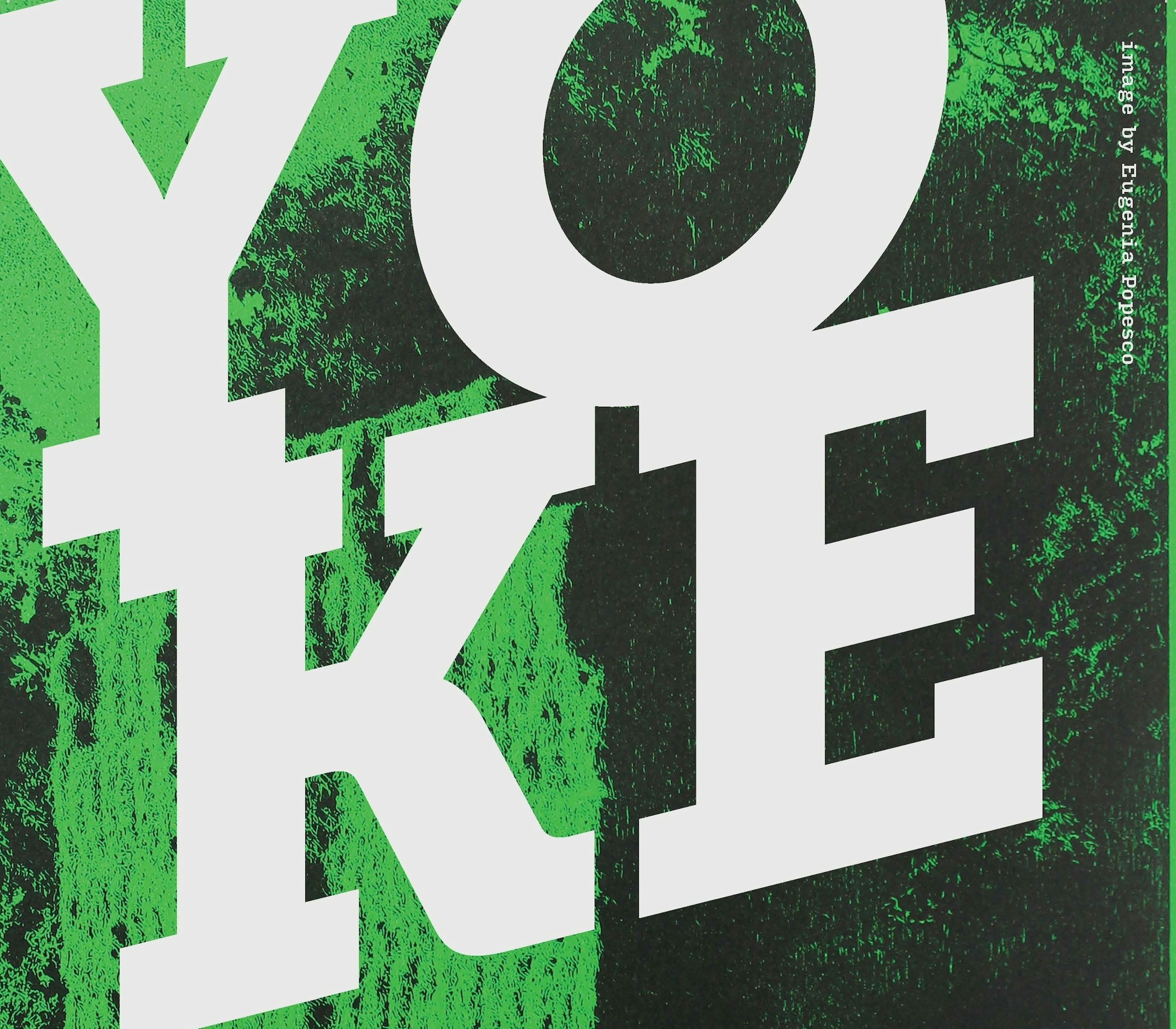 Dates: 20 October – 30 November 2023
Location: Northwest Gallery, AUB Campus and The Live Project Space, AUB Campus
YOKE is a dynamic and diverse exhibition that celebrates the boundless creativity of AUB's technical teams.
AUB's technicians are artists and designers who expertly navigate the worlds of painting, sculpture, digital art, photography, ceramics, and more. They're skilled specialists in both traditional crafts as well as expert pioneers of the ever-changing technologies of today. The works highlight their innovative approaches to art and their ability to push the boundaries of their chosen mediums.
Renowned globally as a professional arts university, AUB is dedicated to turning creativity into careers. Our culture of making, performing, and shaping cultures is at the heart of everything we do. Our values speak of collaboration, connectedness and innovative practice, underpinned by a passion for our academic disciplines and extensive partnerships with industry, professions and communities. The practitioners exhibiting in this show are at the forefront of this work, and they support students at the University across all courses and support areas. Technicians work in the studios with the students, delivering demonstrations and facilitating learning, as well as supporting them in their creative practice and developing their confidence as they progress through each year of their course.
Not only does this exhibition give a glimpse into the technicians' practice when outside the education setting, it emphasises how key our technical teams are in fostering an environment of learning, collaboration and inspiration.
Exhibiting artists, designers and makers
Other exhibiting artists, designers and makers will include Chloe Benham, Nat Carr, Jordan Cutler, George Drake, Rosemary Grose, Alison Hart, Emily Hatton, William Hernandez Abreu, Calum Howat-Tracy, Kevin Lawton, Fin McMillan, Milena Nawrocka, Tom Preston, James Reilly, Preeti Sood, David Speare, Andrew Stacey, Joseph Warin, and Richard Wyn Williams.
TheGallery and AUB curatorial projects
TheGallery works with courses and departments right across the university on a variety of exhibitions, events and projects. YOKE is an example of a collaborative project with AUB's technical practitioners across all courses of the University.
TheGallery provides a national and international public platform for the arts within the sub-region, and we promote the University's shared passion for excellence in education, industry, and the art sector.
The work of TheGallery is a testament of our AUB goals and values and is inclusive of all and their ideas.
Previous exhibition
Bridge

Curated by Tom Preston

A showcase of work from the Faculty of Art, Design and Architecture's technical staff.
YOKE — formal opening and private view
TheGallery would like to invite you and your guests to the formal opening and private view of "YOKE", a showcase of work from AUB's...