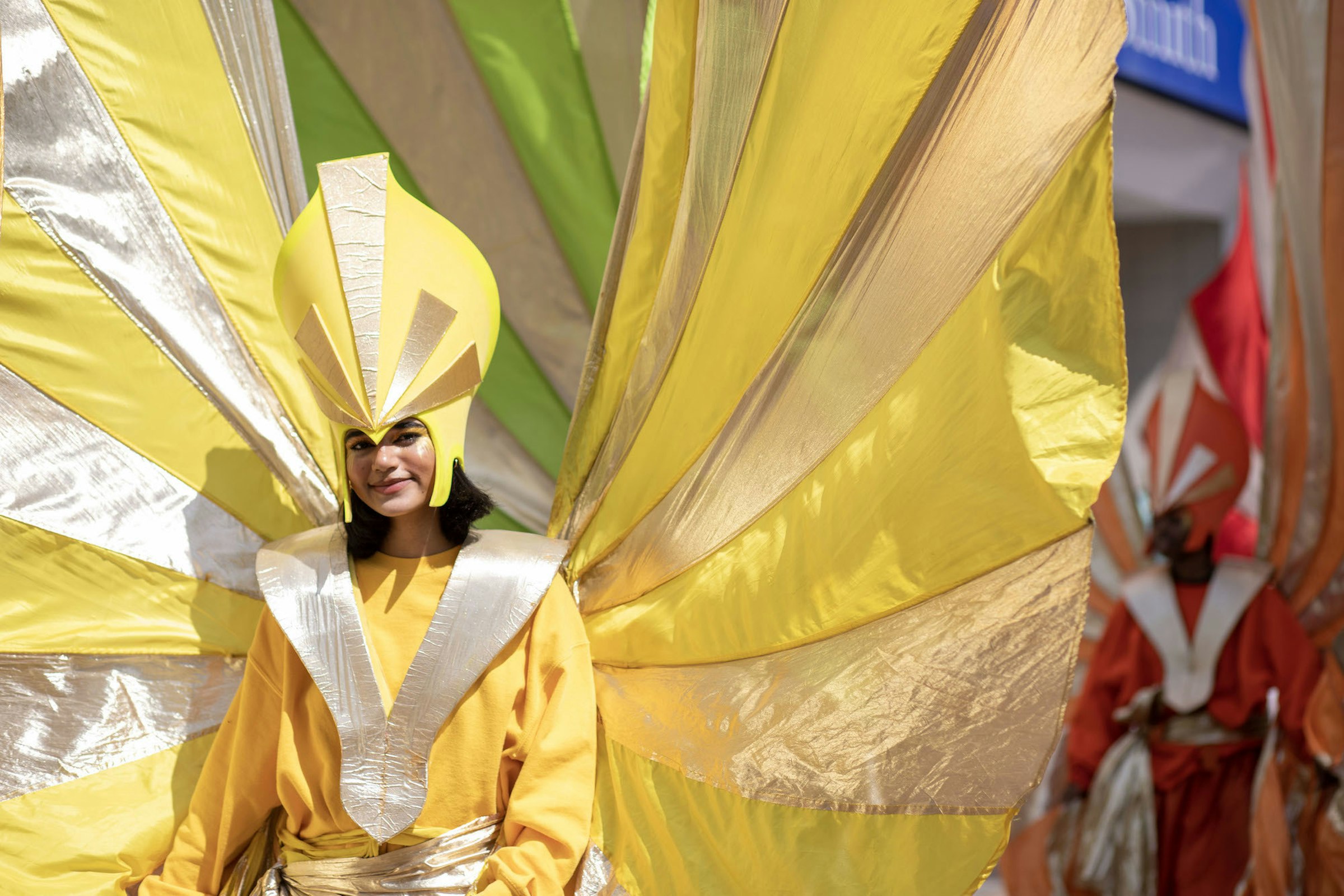 There's more league table success for BA (Hons) Events Management at Arts University Bournemouth (AUB) following the release of the latest rankings from The Guardian.
The Events Management course now holds a prestigious third place ranking in the 2024 subject area tables, in the Hospitality, Event Management and Tourism category.
This follows positive rankings for the course earlier this year, when Events Management returned to the Top Five for graduate employability prospects in the Complete University Guide (CUG) 2024 league tables.
The good news continued into the CUG subject league tables, in which BA (Hons) Events Management hit the Top 10 in the Tourism, Transport, Travel and Heritage Studies category.
"Producing events for external audiences is at the heart of the student experience at AUB," explains Course Leader Kevin Chambers. "The practical nature of their learning experience means that by the time they bring their studies to an end, they're experienced, resilient graduates with an impressive portfolio of work and a range of skills that are useful across many differing sectors of the creative industries and beyond.
"It's no surprise to me that they're an attractive proposition for potential employers and this result confirms that all of their hard work delivers an excellent return on their investment."

Kevin also says that due to AUB's specialist nature, the BA (Hons) Events Management programme places just as much importance on the design principles of events as the management principles.
"Our graduates don't just become the competent managers at the heart of any event; they're also event designers. They learn to design time and become architects of experience and event managers simultaneously."
These rankings are the latest in a series of triumphs for the BA (Hons) Events Management course.
Last year, the course was awarded a prestigious award by the Association for Events Management Education (AEME). It took home the AEME Award for Best Live Event, following the successful run of the Bournemouth-based Alice in Wonderland-themed festival, Alice in Spring.
Alice in Spring returned for a second highly praised festival in May, followed by a Halloween-themed special weekend in October, entitled The Hallows Collection.