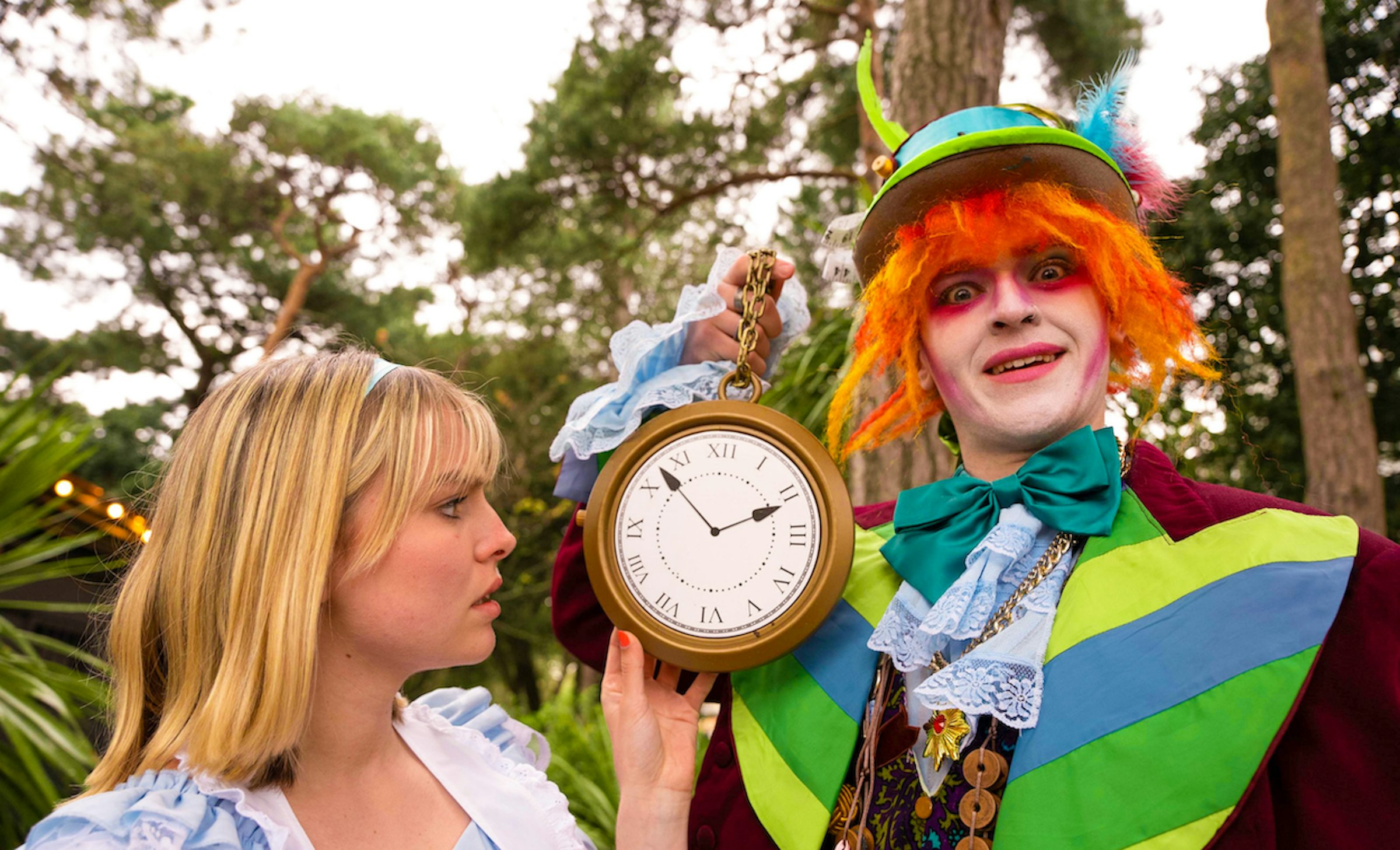 For a second year running, the BA (Hons) Events Management team at Arts University Bournemouth (AUB), in collaboration with Bournemouth Town Centre BID, presents Alice in Spring.
The event is set to turn Bournemouth into a magical wonderland once again on Saturday 13 and Sunday 14 May. Bringing with it a programme of interactive experiences, magic and bubble shows with popular entertainers such as Jamie Jambo, and a carnival procession featuring music and dance performances.

Kevin Chambers, Course Leader for BA (Hons) Events Management at AUB, said:
"Our students this year have produced an exciting and entertaining festival that reflects the diverse communities within our town centre and beyond, and provides opportunities for people of all backgrounds to come together and engage with each other in a positive and meaningful way.
"Wellness is also a key value for us. By offering free wellness activities and complementary therapies, we aim to promote self-care, mindfulness, and healthy living. We're also proud to incorporate a celebration of Caribbean history and culture, and to work with Clary Salandy to bring her unique artistic vision to the festival.
"The festival is also offering a live performance piece, aimed at providing a sensory and inclusive experience. This performance piece is designed to engage and entertain those with sensory processing difficulties, physical disabilities, and intellectual disabilities."

Local businesses will also be involved with the festival, encouraging visitors and local residents to follow an interactive trail through Bournemouth town centre to be in for a chance of winning prizes. Businesses will also house Alice in Wonderland-inspired clues to help visitors along.
The event is a collaboration with Bournemouth Town Centre BID. Chief Operating Officer Paul Kinvig explained the positive impact Alice in Spring has had on the local community:

"Our visitor surveys show this is exactly what people want to see in the town centre and the AUB team is extremely adept at organising and delivering precisely this sort of experience. Alice in Spring last year was a great attraction, imaginative, entertaining and hugely popular."
Alice in Spring was such a success last year that it even bagged the BA (Hons) Events Management course a prestigious industry award. Last summer, the degree beat nearly 50 other courses in the Best Live Event category at the Association for Events Management Education Awards, specifically for its work with Alice in Spring.