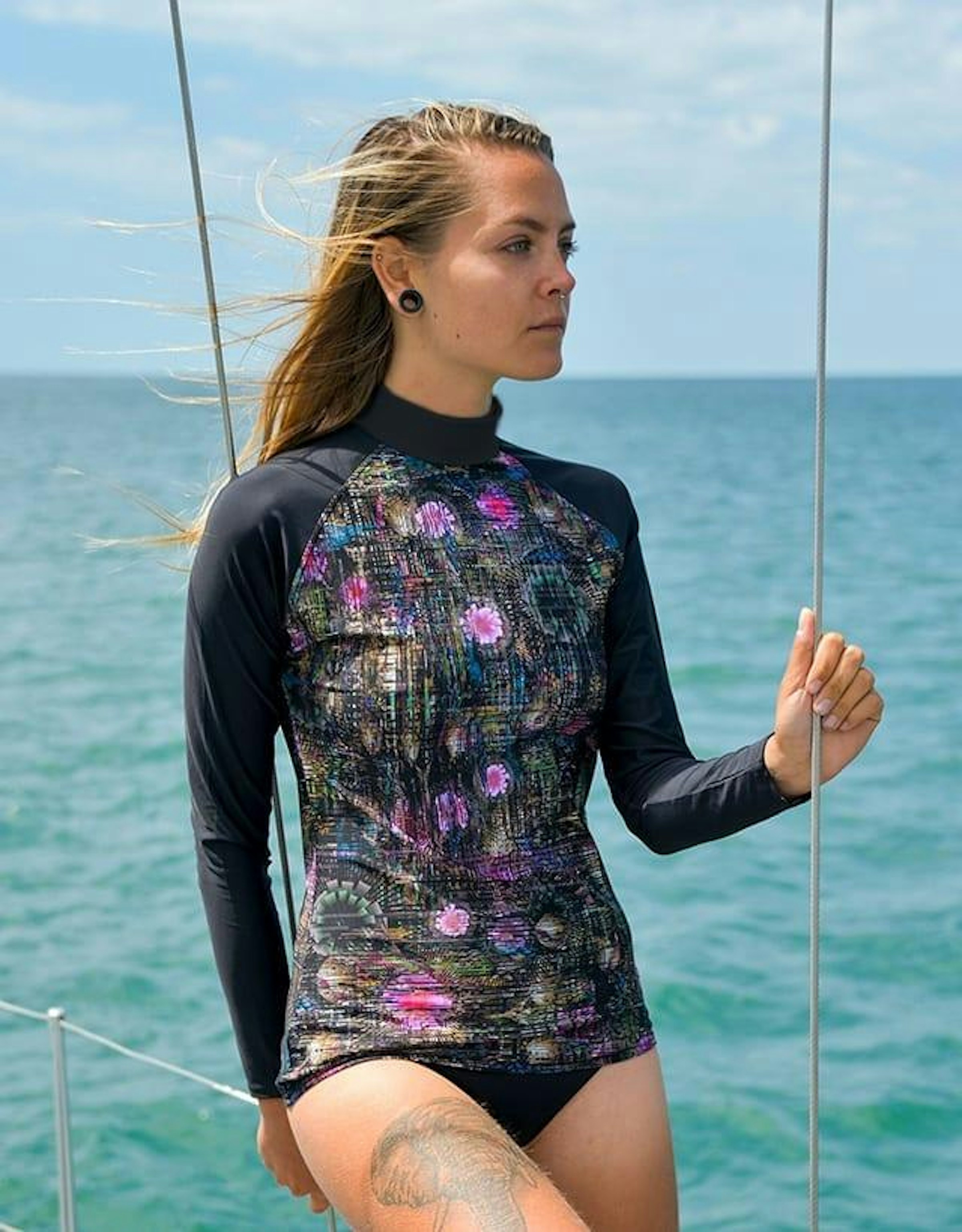 Since studying at Arts University Bournemouth, Jo Godden has gone on to have a lucrative career in fashion, working for brands such Victoria's Secret, The Gap Inc and M&S.
Since 2008 Jo has only worked for ethical brands and in 2009 founded her own brand, RubyMoon.
Jo was one of the first students to study on one of the first inceptions of the BA (Hons) Fashion course (which at the time was BA (Hons) Sportswear and Marketing), when AUB was known as Bournemouth and Poole College of Art and Design.
After graduating from AUB, Jo went on to amass 20 years international experience in the fashion industry, working for some of the biggest brands in the world as well as a host of small boutique lingerie and swimwear companies.
Returning to the UK in 2008, Jo has only worked for ethical brands since, and in 2009 founded RubyMoon, in her own words to become "part of the solution and not part of the problem".
RubyMoon boasts an impressive list of attributes that set it aside from other companies. It's the world's first not-for-profit, ethical swim and activewear brand, using sustainable materials and operating at 42% less carbon emissions.
RubyMoon's products are created using sustainable materials such as ECONYL, a nylon yarn made from used fishing nets and other regenerated materials. RubyMoon work in partnership with healthyseas.org who collect the nets used to make the fabrics, something that makes up 48% of the waste deposited at the great Pacific Garbage Patch.
As a non-profit organisation, RubyMoon donates 100% of its net profits to business start-ups for women in developing countries. Working with lendwithcare.org, RubyMoon makes micro loans as a way of in their own words "helping women and their families find a way out of poverty and giving them the chance to plan meaningful, secure lives."
As an added personal touch, RubyMoon names all of the pieces in their collections after the women who they have invested in. They have so far invested in over 260 women and will release their new piece the 'Yasmeen Glitch Rash Vest' on International Women's Day 2019, Friday 8 March.
This week Jo Godden visited AUB as part of the AUB Human Symposium, giving her guest lecture Creating Circles of Impact: using circular economy thinking to design products and business models to benefit both people and our planet.
The lecture gave an insight in to the linear take, make, use, dispose fast-fashion economy that has become popular, both worldwide and in the UK, with the UK generating 7 tons of textile waste every 10 minutes alone.
It highlighted the ways students can change the trends of the fashion industry as consumers but most importantly as the future makers.
Find out more about studying BA (Hons) Fashion at AUB, and how AUB celebrates social, ethical and sustainable creative practice with AUB Human.