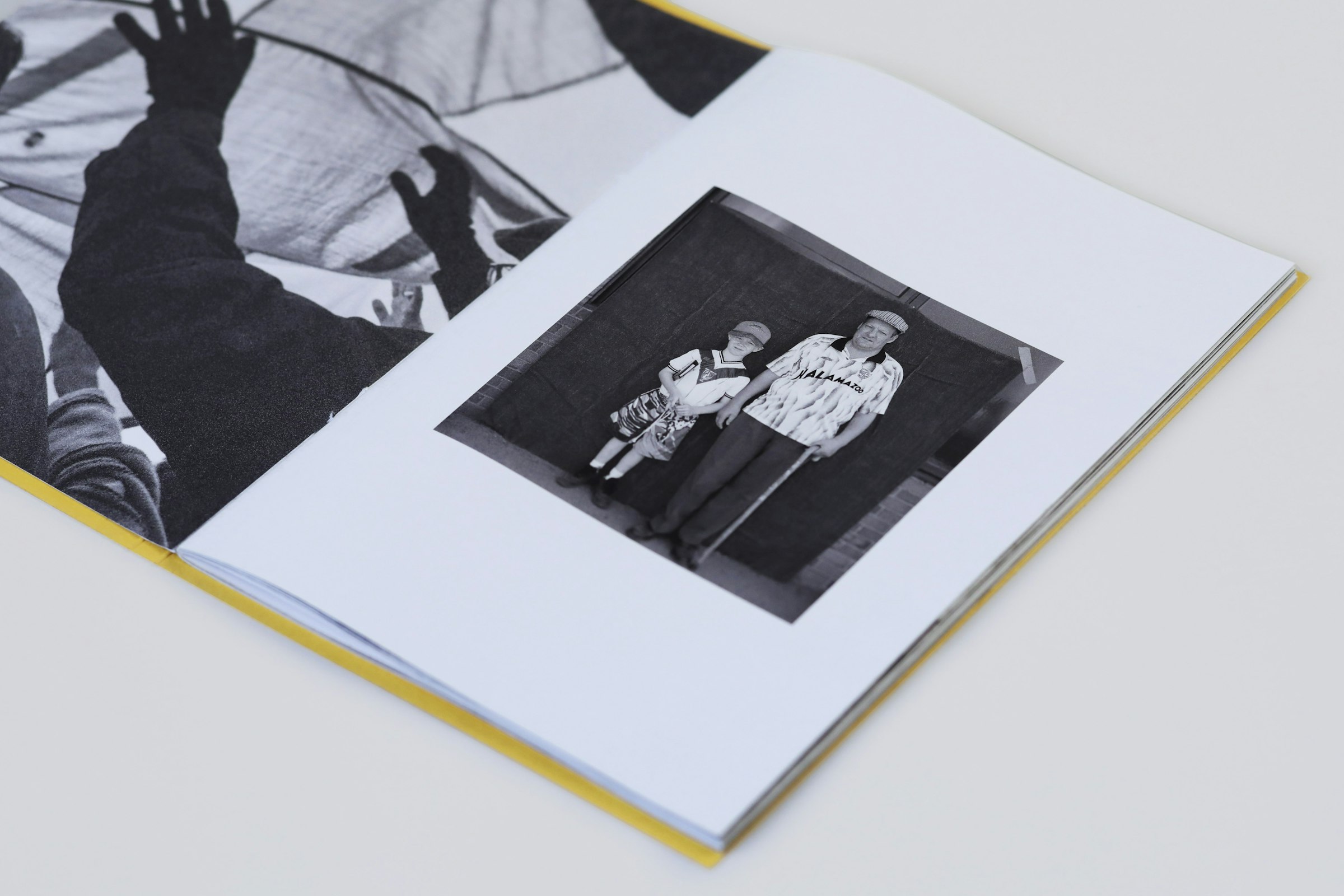 BA (Hons) Commercial Photography Course Leader Conrad Tracy will be launching his new photobook It's Nice To Know You're Here later this month. The publication, which is published by Out Of Place Books, will launch on 19 November at Photobook Café in Shoreditch, London.
Following supporters of Stoke-on-Trent-based Port Vale FC throughout the nineties, It's Nice To Know You're Here documents the struggle of the fourth tier football team amid a backdrop of working class culture and tightly-woven groups of loyal and faithful supporters.

Speaking about the book, Conrad said: "Port Vale is the football club that I support. I am tied to the club emotionally, socially, and culturally. They are my club. Growing up in North Staffordshire there's a good chance you will support one of the two teams within the Potteries conurbation. I ended up supporting the one that plays in black and white, in the 'Mother Town' of Burslem.
"The images that I made of the supporters of 'The Vale' during the mid '90's capture a sense of both the socio-cultural and football zeitgeist of the time, and provide an important insight into the historically embedded relationship between people, place and space.
"Being a football supporter is more than 90 minutes of unconditional support for your team. It's about family and friends, camaraderie, belonging and a shared sense of hope, joy, and often disappointment. It's about the bonds that provide a real and meaningful sense of community, and the images in this book hopefully document a little piece of my, and many others, relationship with it."
Conrad has previously freelanced for editorial clients including The Observer Magazine and the Saturday and Sunday Times Magazines, and has been published in a variety of publications, including NPLH Magazine. Conrad's most recent solo exhibition Sometimes Antisocial, Always Antifascist, explored the alternative fan culture of Hamburg's FC Sankt Pauli.
The Library will host a copy of the book, and copies can also be purchased via Out Of Place Books. To attend Conrad's launch event at Photobook Café, free-of-charge tickets can be booked via Eventbrite.