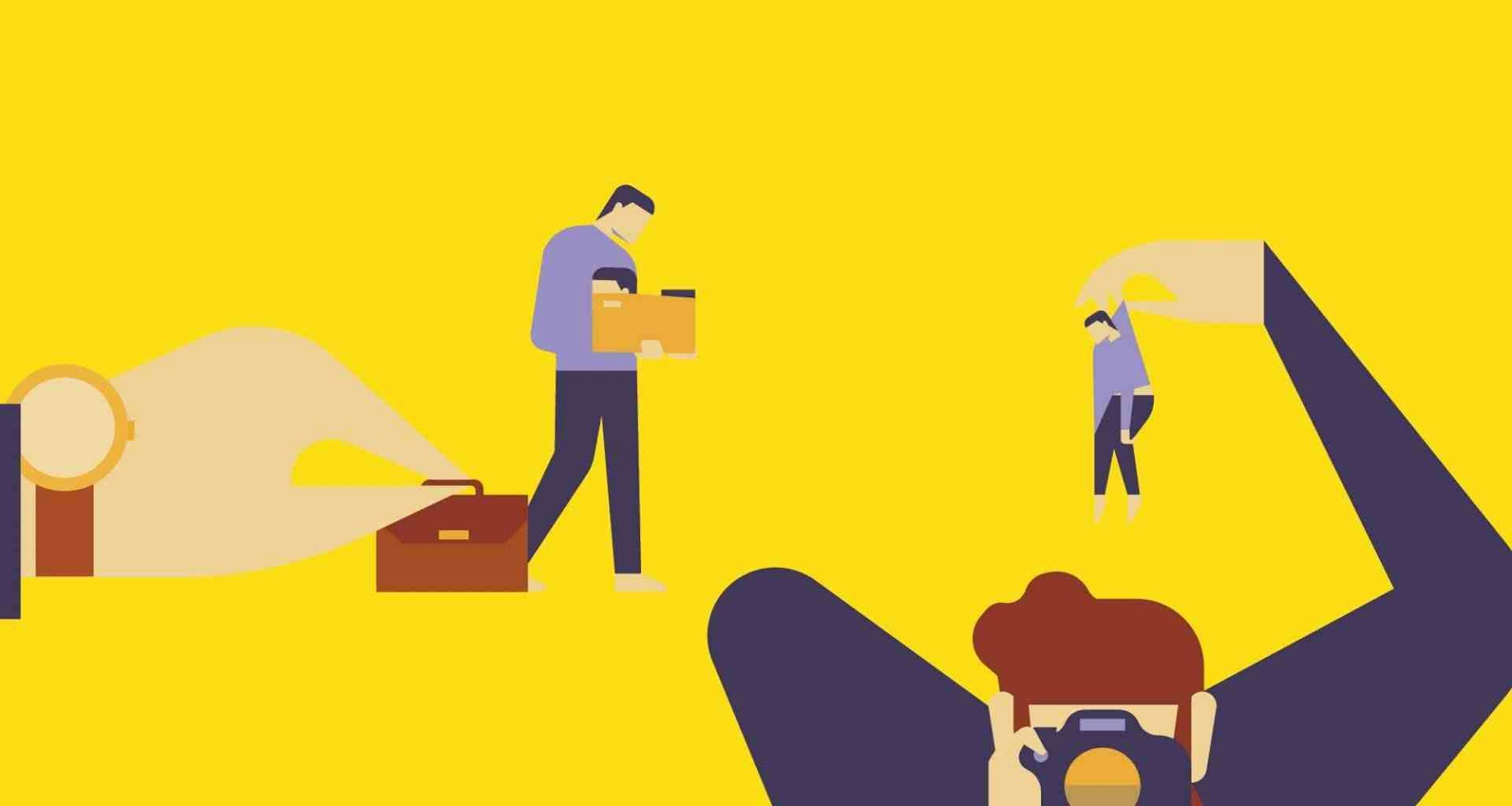 This year's Creative Futures Fest at AUB will feature industry experts from across a wide range of creative industries, including fashion, publishing, television and arts sectors.
Taking place online from 15-19 March 2021, the University's annual festival aims to inform and inspire AUB students and recent graduates, as well as discovering more about where their creative degrees could take them in the future.
AUB Alumni from a wide range of courses will also be participating in the event, sharing their successes, challenges and experiences at The Big Careers Festival on Monday 15 March, an event that has been curated by current students from AUB's Creative Events Management course.
On Tuesday 16 March, the Telegraph Head of Fashion and Fashion Journalist of the Year, Lisa Armstrong, and CNN's Lead Motion Graphics Designer Alex Sears, will be speaking to audiences as part of themed event, Careers in the Publishing, Journalism, Broadcasting and the Media.
Screen Skills' Michelle Franklin will also be exploring the industry-led skills body's Trainee Finder Programme, which offers positions in all TV or film departments, from make-up & costume to producing, screen writing, directing and technical. Meanwhile, Anjani Patel from the UK's independent media trade association, PACT, will be looking at how new graduates can access PACT's Diversity training scheme, open to students from diverse backgrounds.
AUB's sustainable and ethical initiative AUB Human will be hosting the AUB Human Careers Day on Wednesday 17 March, presenting speakers including Mother of Pearl Creative Director Amy Powney, who founded #FashionOurFuture, a social media campaign that asks followers to make pledges around their own sustainability efforts, and whose award-winning design work saw her brand win at the BFC/Vogue Designer Fashion Fund in 2017.
The day will also include talks from Helena Jennison and Ronnie O'Grady of charity Movember, BPC Council and Poole Museum, and design company Minute Works, who're leading the way in sustainable and ethical graphic design practice.
AUB graduate Isobel Fiske will also be looking at how, while working as a Junior Designer at Battenhall in London, 20% of her work time is dedicated to side projects that cultivate a culture of innovation. Isobel is currently using her time with FutureDotNow to address the UK's growing digital skills gap.
The penultimate and final festival dates, Thursday 18 and Friday 19 March, will explore Careers in Wellbeing and Therapies incorporating the Arts and Producing and Co-ordinating in the Arts. Among guests speaking to close the festival are: Arts Council, Pavilion Dance South West, As One Theatre and the British Association of Art Therapists.
Festival organiser and Senior Employability Officer at AUB, Alison Zorraquin, said: "This year's event is inevitably going to be a bit different, but its virtual nature actually means that we're able to bring together more speakers from across an even wider range of backgrounds, disciplines and experience.
"Creative careers are among some of the most interesting roles in the employment market, and creativity is an increasingly coveted attribute in graduates who're going to be part of industries of tomorrow – some of which may only just be being created."
AUB Vice Chancellor Professor Paul Gough, said: "At AUB, we really enjoy seeing the passion our alumni and current students have for their own skills, talents and disciplines. Entrepreneurial spirit and transferable skills are also key to entering vibrant and ever-evolving careers within the creative sector."
"I'm looking forward to hearing about the fascinating journeys that some of our speakers have embarked upon along their respective career paths, and as always, I look forward to seeing our students delve deeper into how they can emulate such successes."
AUB Staff and students are invited to sign up for events across Creative Careers Fest 2021 via AUB's Advantage Careers Hub.