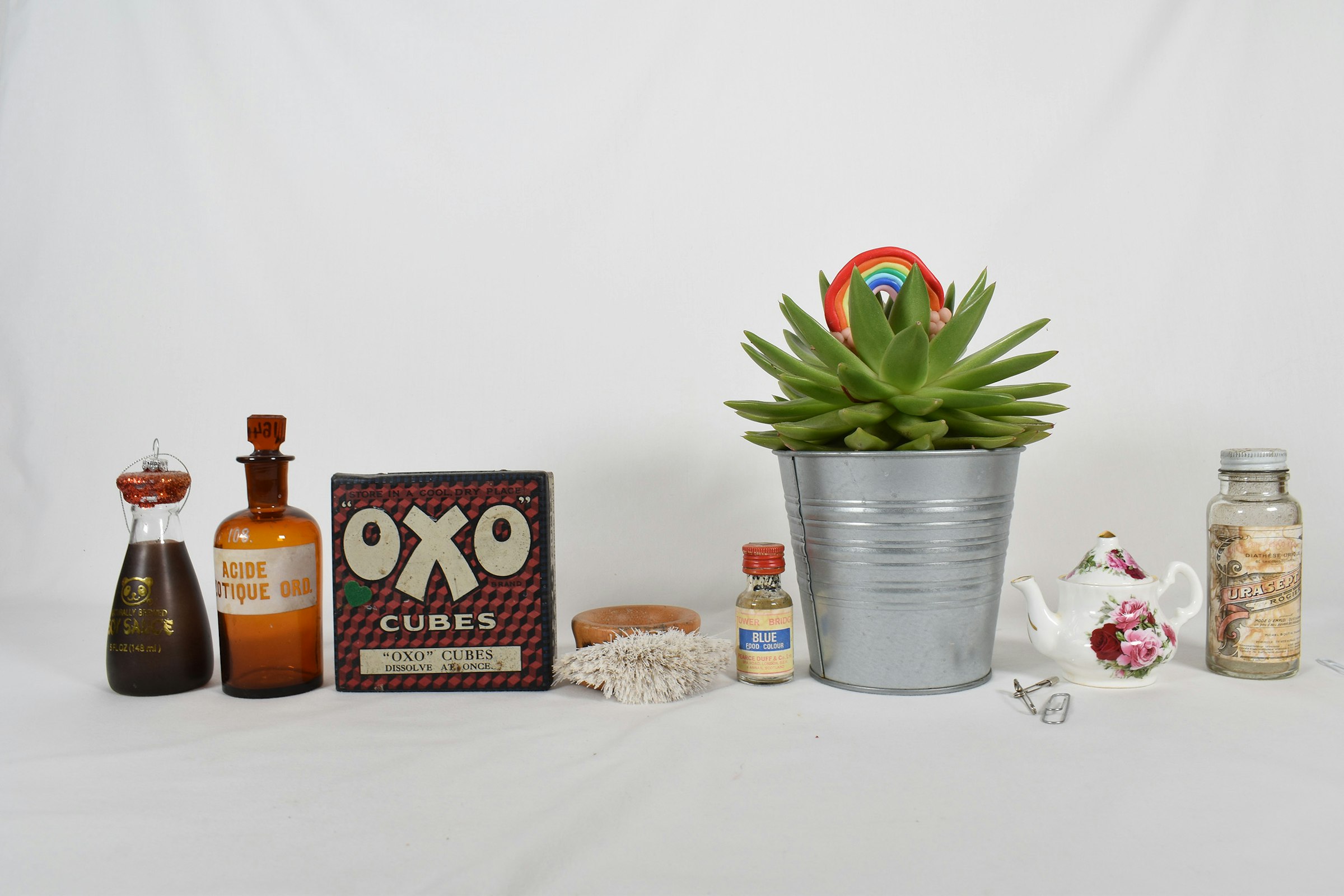 Date: 5 December 2022 – 27 January 2023
Location: The Live Project Space, TheGallery, AUB
Why do we keep things? Why do we keep objects that have no value, function or even personal connection? Why do we like to collect stuff? How do we choose to display these objects?
This exhibition comprises both drawing and stitch works produced in a day-long workshop by Textiles and Costume students on the Foundation Diploma in Art, Design and Media course.
Inspired by the diversity of the objects on display within the AUB MoDiP exhibition, students were asked to reference 6-10 objects from their home, work or life. Working in a variety of media, students visually recorded these chosen objects, grouping them together in new and interesting combinations. Students could then incorporate found/ mixed media into their drawings/ stitch works if they wished.
Meet the curator
Hester Poole
Hester Poole is a Lecturer on Foundation Diploma in Art, Design and Media at Arts University Bournemouth. She's currently undertaking the MA Fine Art course at AUB part-time alongside her teaching role.
With a background in Applied Arts, Hester is happiest when 'making' and her recent body of work centres around the significance of everyday objects and material culture.
Sustainability and a sense of social responsibility result in a conscious use and re-use of materials that have been found or collected, as is the case with this workshop. Using analogue methods requires improvisation to solve practical problems as well as imposing an invigorating element of restriction as there are finite amounts of the materials available for use.
TheGallery and AUB
TheGallery works with courses right across the university on a variety of exhibitions, events and projects. "Collection" is another example of a collaborative project, this time with Foundation Diploma in Art, Design and Media.
TheGallery provides advice and support for the curatorial and technical aspects of the exhibition, as well as advice on event and project management as well as providing a national and international public platform for the arts within the sub-region as we promote the University's shared passion for excellence in education, industry and the sector.
Foundation Diploma in Art, Design and Media
The Foundation Diploma in Art, Design and Media sets out to help students discover a preferred area of practice. This one-year foundation course gives you the chance to explore different creative areas before choosing the subject area you want to specialise in.
You'll develop core learning skills and extend your understanding of creative processes in preparation for undergraduate study or employment. This is an intensive course that provides high level insight into contemporary creative practices and the potential to focus studies into specialist areas.
Students will develop sound understanding of the creative process and skills that prepare students fully for progression in our purpose build Foundation buildings with state-of-the-art studios.