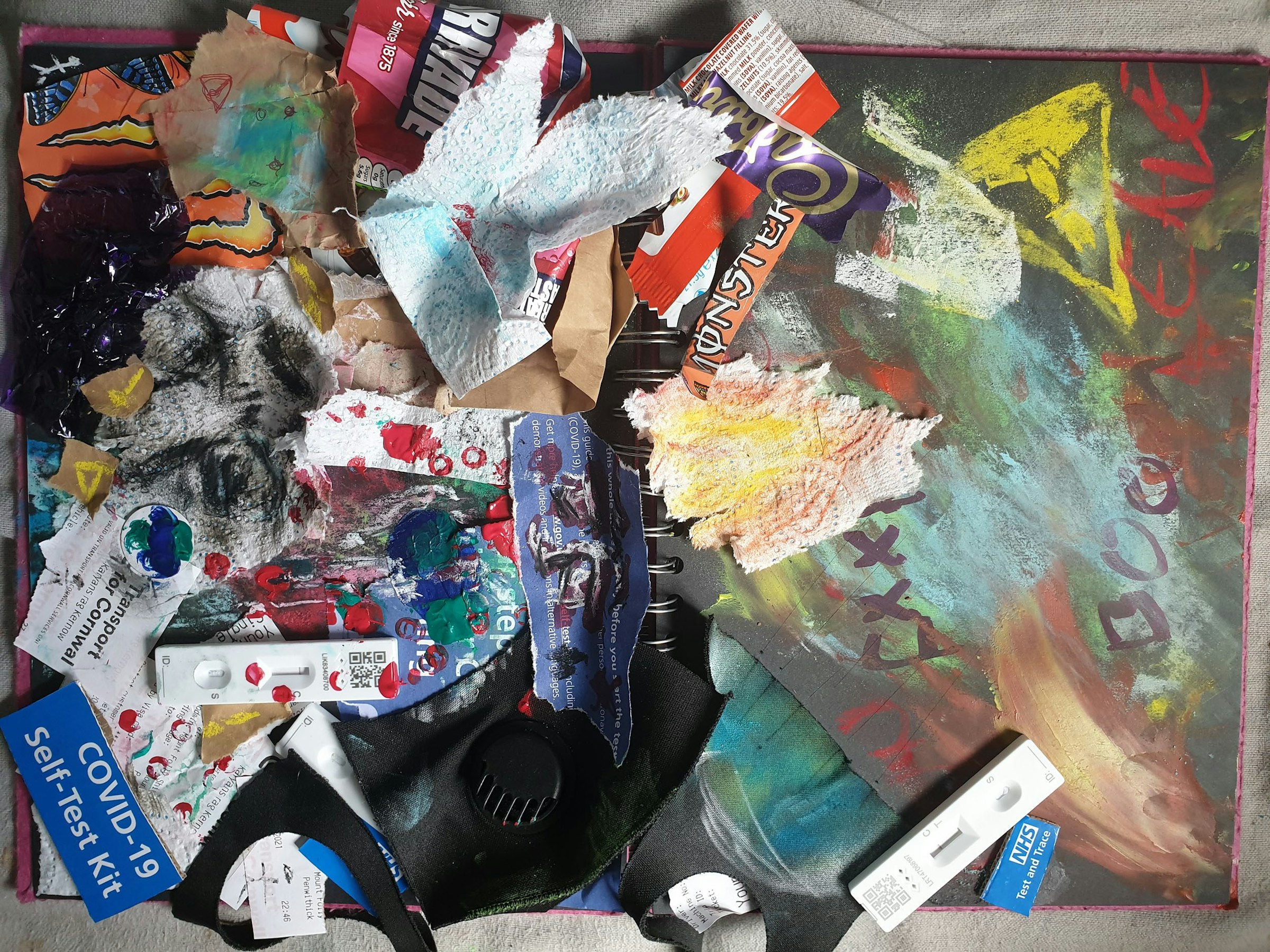 In August 2021, Arts University Bournemouth's Access and Participation team brought young people aged 16-18 together from across the country for a 2-week summer school. Using a variety of mediums, the summer school set out to develop the participants' artistic practice, providing space for them to conduct a creative exploration of the natural world.
However, due to restrictions relating to COVID-19 the summer school took place online, with the young people never meeting in person. This exhibition constitutes a physical celebration of the students' work, showcasing their creative talents, and bringing their vivid pieces to life in the real world.
About our work
At AUB we believe that access to creative education should be the right of every young person. Engagement with learning that allows them to explore, challenge, imagine and create should not be dictated by the school they attend, their financial circumstances, or the postcode area they live in. Creativity is a key which may unlock the solution to some of the most important challenges we face as human race. To be successful in navigating global pandemics, climate change, and the fourth industrial revolution we need to be innovative and collaborative. We need to connect with our communities and our environment, working with passion to meet these challenges together. At AUB we work tirelessly to provide young people with the opportunity to do just that.