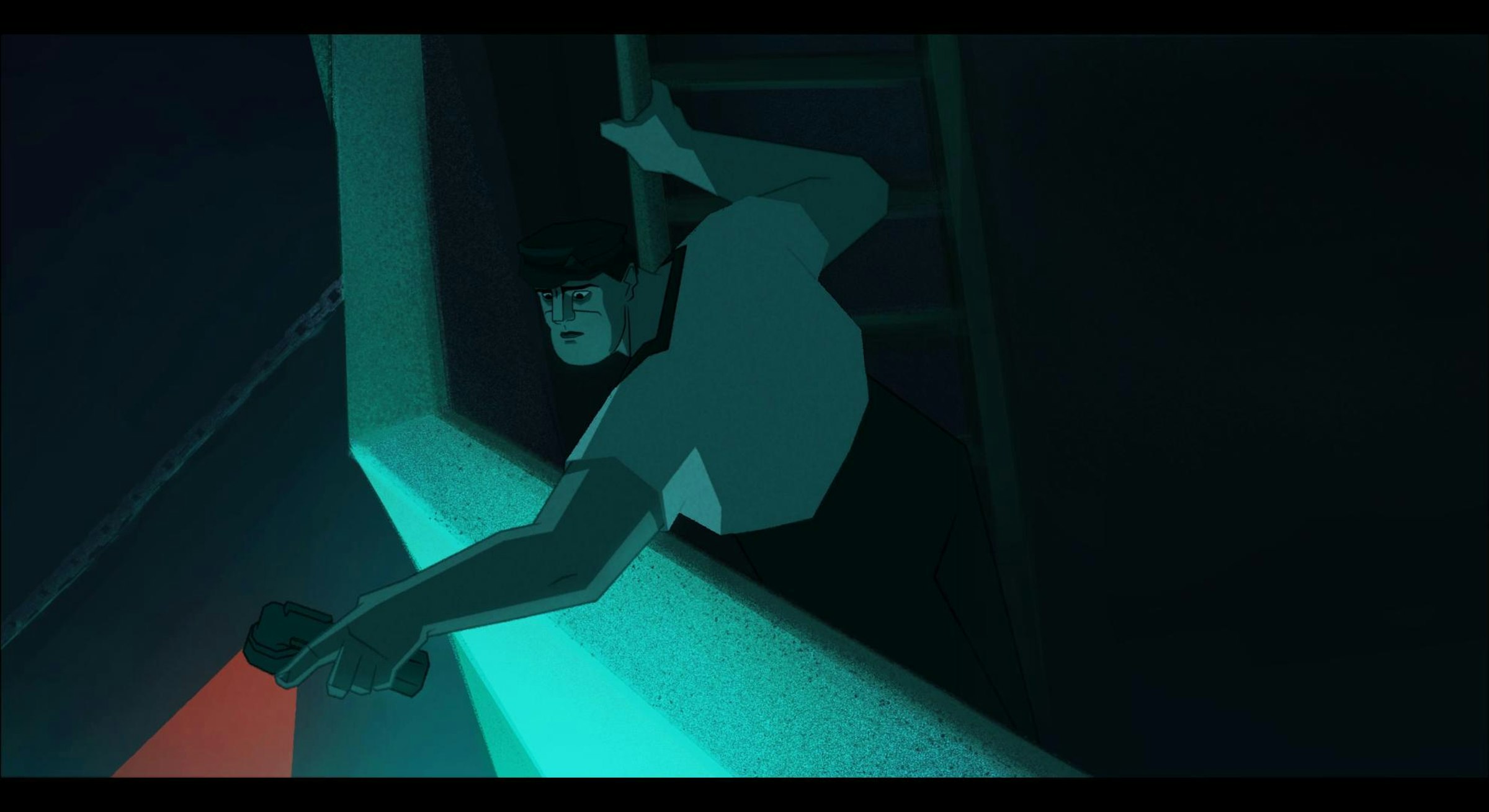 Animated short film Middle Watch has been nominated for British Short Animation at the 76th British Academy Film Awards (BAFTA).
The animated short film has been Executive Produced by Dr Jonathan Carr, Arts University Bournemouth's Director of Bournemouth Film School, and has been shortlisted for this year's BAFTA Awards alongside Netflix's All Quiet on the Western Front, James Cameron's Avatar: The Way of Water and actors Cate Blanchett, Emma Thompson, and Viola Davis.
Helmed by Kung Fu Panda Director John Stevenson, Middle Watch drops audiences into the closing days of World War Two, where a bedraggled and war-ravaged sailor's precarious night shift leads to a devastating encounter.
Speaking about the movie's shortlisting, Jonathan said: "It's great to see Middle Watch celebrated with a shortlisting at BAFTA 2023. As the film's recent success highlights, it's vital that creative institutions like ours continue to back and support original and innovative film ideas, with BFI figures revealing almost £6billion of film and high-end TV production spend in 2021."
He added: "We're really excited to see the film – which saw several of our students gain vital work experience on – join BAFTA this year alongside some tough competitors. We wish Giles, John, and Aiesha the very best of luck!"

Producer Giles Healy said: "The Middle Watch BAFTA nomination is a great accolade and stands as testimony to the creative flair and dedication of a new generation of artists, animators, and technicians.
"In reaching these bright, young people, many of whom were still in full time education, we were given the support and encouragement of a number of educational institutions, but thanks must go to Falmouth University and Arts University Bournemouth in particular. Without their unfailing support and funding, the film would not have been made."
Krishnendu Majumdar, Chair of BAFTA, said: "The EE BAFTA Film Awards are at the heart of our mission to recognise exceptional storytelling and the immensely talented people who bring those stories to the big screen, inspiring both audiences and future filmmakers alike.
"The range of films recognised by our 7500 voters, spanning blockbusters to independent debuts, offers a uniquely British perspective on this year's best films from around the world. It is a huge achievement to reach this final stage – congratulations to today's nominees."
The film will go up against The Boy, The Mole, the Fox and the Horse by Peter Baynton, Charlie Mackesy, Cara Speller and Hannah Minghella, and Your Mountain is Waiting by Hannah Jacobs, Zoe Muslim, and Harriet Gillian.
The EE BAFTA Film Awards will take place on Sunday 19 February at the Southbank Centre's Royal Festival Hall and will be broadcast in the UK from 19.00 to 21.00 on BBC1 and iPlayer.
Award-winning actor, presenter and author Richard E. Grant will host the ceremony, with presenter Alison Hammond hosting a new BAFTA Studio - to give viewers at home an Access-All-Areas experience of one of the biggest nights in film.
Film critic Ali Plumb and presenter Vick Hope will host the red carpet preshow on @BAFTA. For the first time, the ceremony will reveal the final four category winners live on the show, enabling audiences at home to be part of the excitement as it happens.