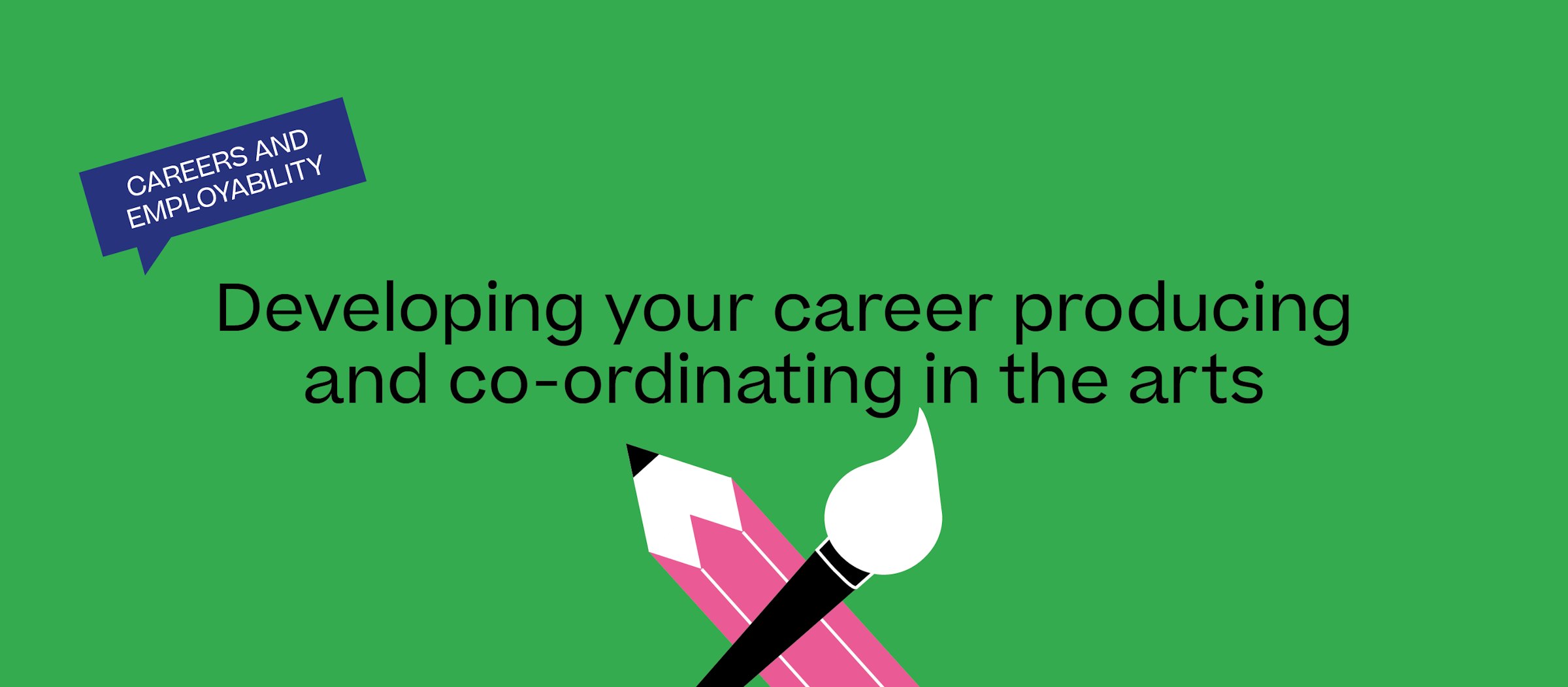 This year's Creative Futures Fest features industry experts from across a wide range of creative industries, including fashion, publishing, television and arts sectors.
Interested in finding out about how to get into producing? Perhaps you are keen to work at the Arts Council but don't know where to start? How do you make a living from your work? Our range of speakers will give insights and share their career journeys with tips for how to get started.
Exploring events, schemes, productions and projects which need creative minds.
Schedule
| Time | Event | Tickets |
| --- | --- | --- |
| 10:00 | How to develop a career in producing in the Arts with PDSW Producers | |
| 11:00 | Building a career in the Arts Council and promoting diversity in the arts | |
| 12:00 | The highs and lows of working in Outdoor arts | |
| 13:00 | Directing and Producing for Theatre - AsOne Theatre Company | |
| 14:00 | Creative producing for a festival-Lift Festival London | |
| 15.00 | Making a Living as an Artist – Setting up your own art space – Cave Pimlico | |
About the speakers and events
Speakers: Matt Hawksworth and Jeanette Hinton
Ever thought of being a creative producer? Or perhaps you are considering working on projects with young people? Join programme and artist development producer Jeanette Hinton along with young people's producer Matt Hawksworth to gain an insight into their work at Pavillion Dance South West. Learn what being a producer looks like and gather tips on what you can be doing now to land a role in producing in the future.
Matt has worked across many educational settings throughout the UK, teaching in schools, universities & leading higher education vocational training institutions for over 12 years. He is very proud to have been part of the team that opened the Peter Hall Performing Arts Centre in 2018 in Cambridge. In 2019 he directed & choreographed the first home-grown youth production of West Side Story, for the main-stage at Birmingham Hippodrome as part of the 120th anniversary celebrations.
He is also an Associate Choreographer & proud alumni of the National Youth Music Theatre. Matt is proud that his work champions diversity, inclusion & the importance of emotional wellbeing.
Jeanette has worked in dance and theatre for over 20 years. Originally trained as a professional dancer at Elmhurst, she read BA (Hons) English Literature at Durham and gained an MA in Text & Performance (King's College London/RADA). In 2000 she joined Matthew Bourne's Adventures in Motion Pictures, working on the world premiere, subsequent tours and Channel 4 film of The Car Man. She went on to line produce several West End plays and general manage Bourne's iconic Swan Lake with co-producer Bunkamura Inc. Tokyo.
In between these key jobs Jeanette worked as a freelance producer and tour manager with many artists on smaller scale projects. Most recently she co-ran a participatory dance start up, MoveMe (2014-17) and helped prepare a London Fringe revival of Gill's Small Change with theatre director George Richmond-Scott (2019). Jeanette joined PDSW in January 2020 where she works closely with Artistic Director Zannah Chisholm on programming and professional artist development.
Speaker: Clive Lyttle
Gain insights into working for the Arts Council, find out about funding and how to get commissioned as a creative. In his talk, Clive will talk about his company Certain Blacks representing diverse artists and moving a London festival online.
Certain Blacks is an arts development organisation formed to support the growth of diverse artists. The organisation support performance, live art, music and theatre and support the creative voice of our diverse society. The aim of the organisation is to provide more diverse work for touring and performance in the UK and beyond.
 The organisation aims to challenge the norms of performance and what is seen as diverse. Certain Blacks presents art from the margins into the mainstream.   The organisation has a wealth of experience of producing work in venues and curating outdoor performance.
Clive has over 20 years' experience of producing high quality arts events and running arts organisations. These have included The Newham Mela, North Kensington Arts, The Portobello Festival, Portobello Radio and Delicious Records. Clive has also worked for Arts Council England for 14 years and has a MA in Cultural Leadership from City University with a final thesis on Outdoor Arts.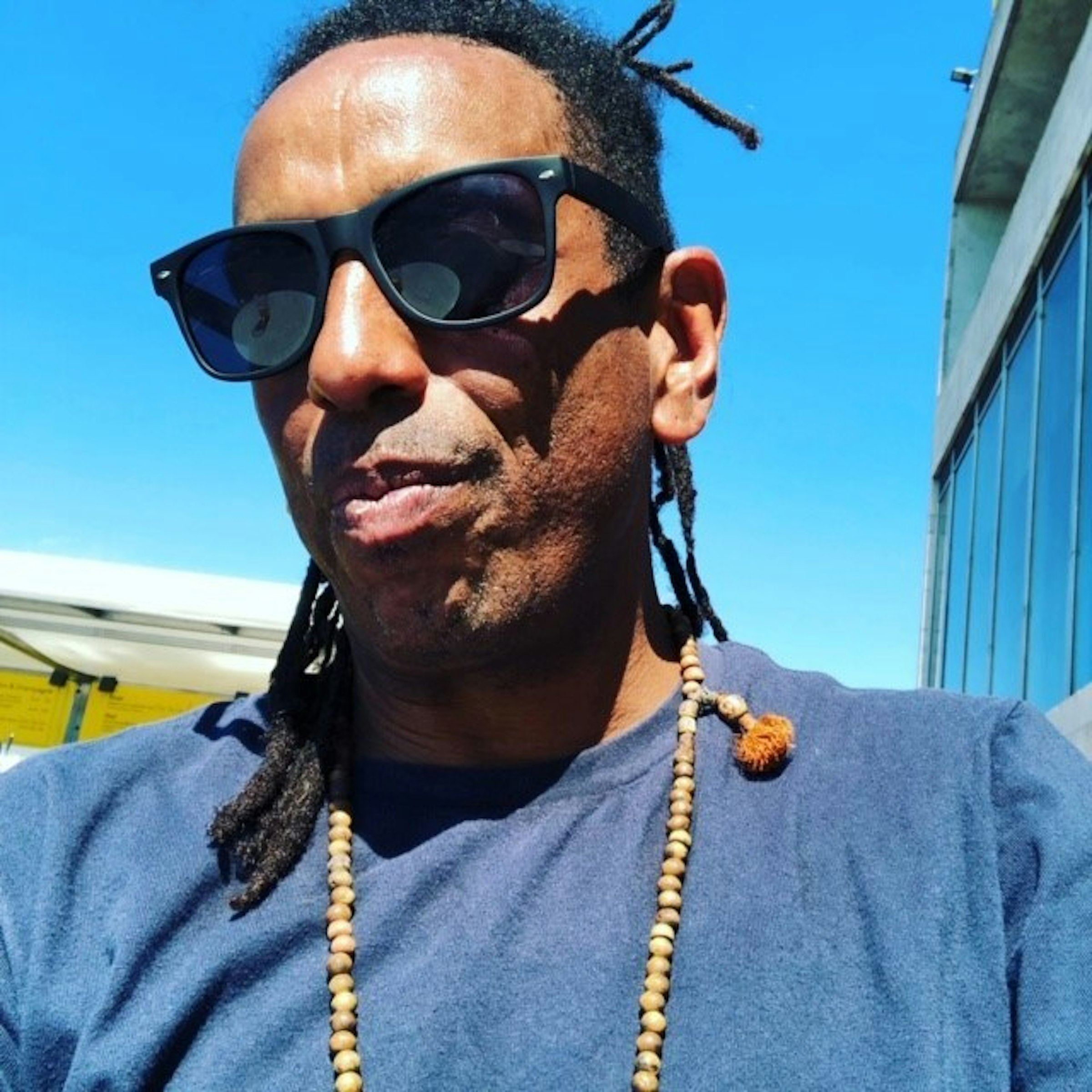 Speaker: Jen Walke-Myles
In this session, executive producer of Activate performing arts Jen, will be talking about what it is like to produce and manage in the arts sector and how students should prepare for overseeing projects, finance and fundraising tasks.

Jen is an experienced Arts Manager and Producer working in the industry for 15 years. She studied Fine Art and went on to work in visual arts, live art, experimental theatre and outdoor arts. She was also independent Producer of her own outdoor events which toured UK festivals from 2007-15 and a successful 1950s themed London club night. At Activate she helps to run the organisation across all things finance, fundraising, governance and strategic planning. Jen is mother to her daughter Betty, who has complex needs, and she is passionate about inclusive practice.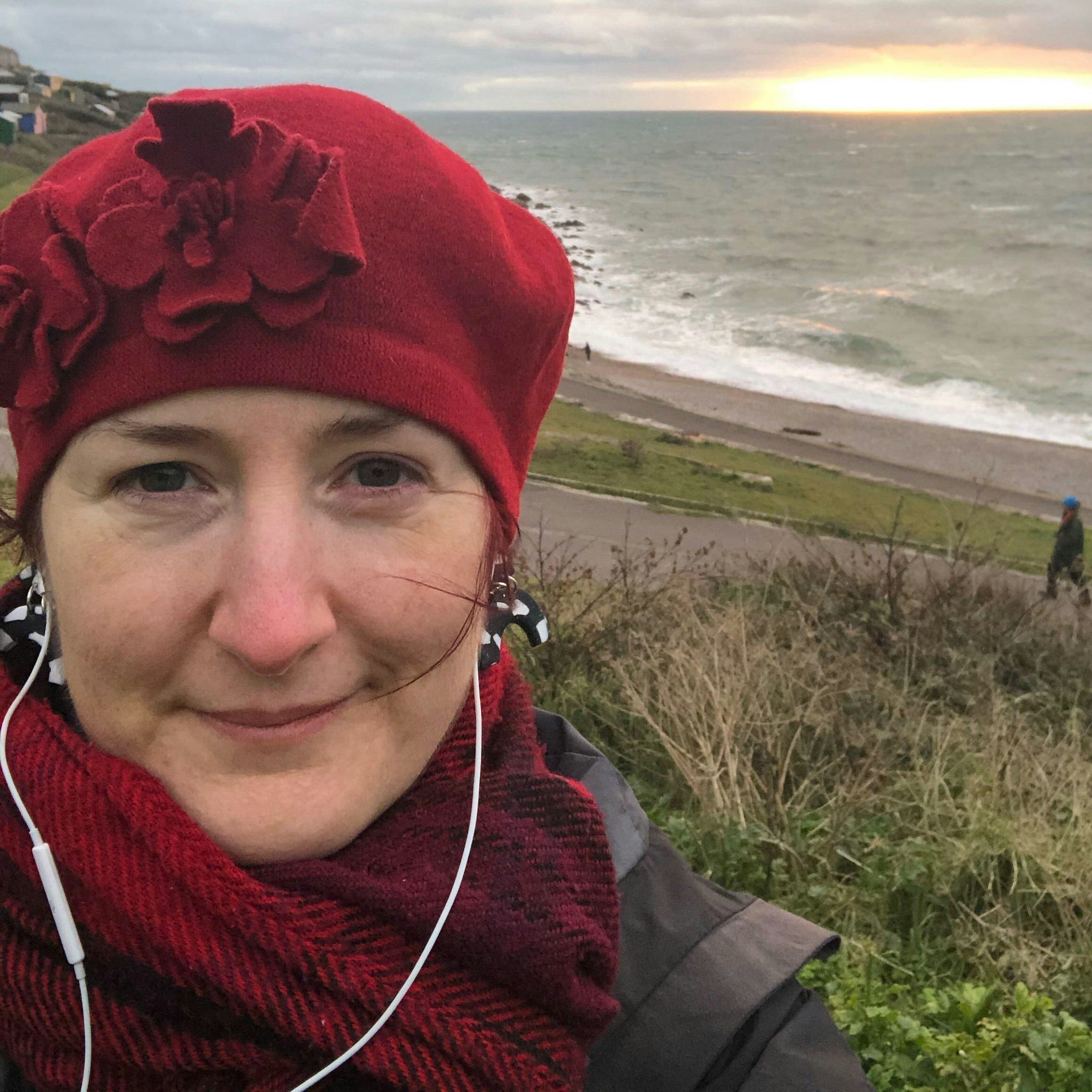 Speaker: Jane Mckell
Join Jane Mckell from As One Theatre Company to learn about career pathways in producing and directing in theatre. Find out about Jane's career story and learn how you can secure a directing or producing role in the future. This session will offer fantastic insights into community producing work from an Award-winning theatre company. There will be a chance at the end of the talk for Q&A to help you gain further insight into directing and producing opportunities
Jane McKell is the founding Artistic Director and Producer of AsOne Theatre Company and has worked in the Performing industry for 35 years. Since leaving behind her Head of Drama, and Theatre Studies role in Further Education she has toured nationally in theatre; worked in television; film; and education. Since her son Joe was born in 1991, Jane has produced theatre and education projects in schools, libraries, for Surestart Centres and HMP Guys Marsh. Jane is well known as a producer and presenter both for the BBC and Wessex FM and has been a LAMDA Coach all her working career.
Speaker: Camila Gutiérrez Aguilera
LIFT festival is London's international biennial festival bringing international theatre to venues, spaces, hidden locations and iconic landmarks all over London. Join LIFT to learn about career pathways in producing and co-ordinating in the arts. Find out how Camila became a creative producer for LIFT and about the international projects that LIFT run to help advance artists. Learn about what it is like to engage and create communities around ideas and projects that are locally and internationally relevant. There will be a chance at the end of the talk for Q&A to help you gain further insight into working for festivals.
Camila is LIFT's Festival Coordinator. She is also a member of the Board of Directors at 'Más Arte Más Acción', a cultural nonprofit organisation based in Choco, Colombia, which encourages critical thinking through art.
Between 2014 and 2018, she was part of the Leadership Team for Ambulante Colombia, the Colombian chapter of the nonprofit Documentary Tour, which pursues the dissemination of documentary film as an independent form of expression. Before this, she took on the role of Public Relations & Special Events Manager at the Cartagena International Music Festival.
Recently, Camila opened La Casa de la Soledad: a creative hub in Bogotá, Colombia, which aims to support creative entrepreneurs exploring the intersections between culture and social impact.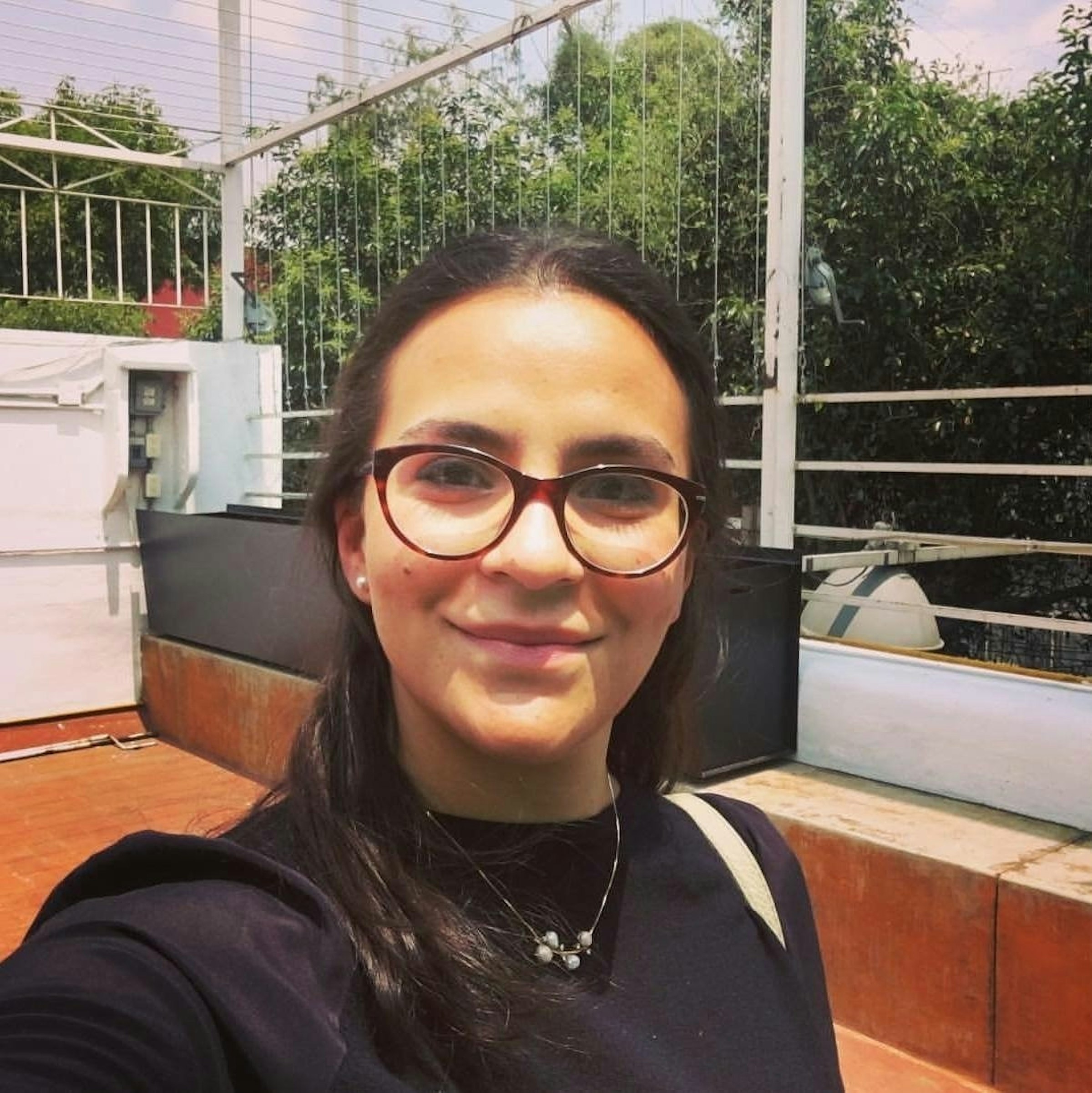 Speaker: Karen Turner
In this session, Karen, owner of Cave, an Art space incorporating a shop, gallery and workshop, will talk about making a living as an artist, how to charge for your work and the importance of collaborating.
Karen graduated from her fine art degree in 2013 at 43 years old, stating "I want my own Space, then I can establish myself as an Artist on my own terms". Six years later she now has her own somewhat successful Art Space. Building a reputation as a Curator, Gallerist, art trader, encourager, motivator, shopkeeper, Restaurateur, up-cycler, Community/Social worker and apparently all-round good egg.
Since leaving school at 15, Karen has gained an all-encompassing amount of experience within diverse and well varied work placements, nearly always within the creative sector from prop making, events and even designing gift baskets for The Body shop.
Alongside running Cave, Karen works for two charities. As an encourager for E.T.A.T. (Encouragement Through the Arts and Talking) whose mission is to support isolated and lonely people to be creative and share skills to help with gaining confidence to re-enter the work place or simply just spend time with others making art. As well as being the London Crit manager for Q-Art run by a team of students and graduates. Their aim is to break down some of the barriers to art education and contemporary art and support people into, through and beyond art education.