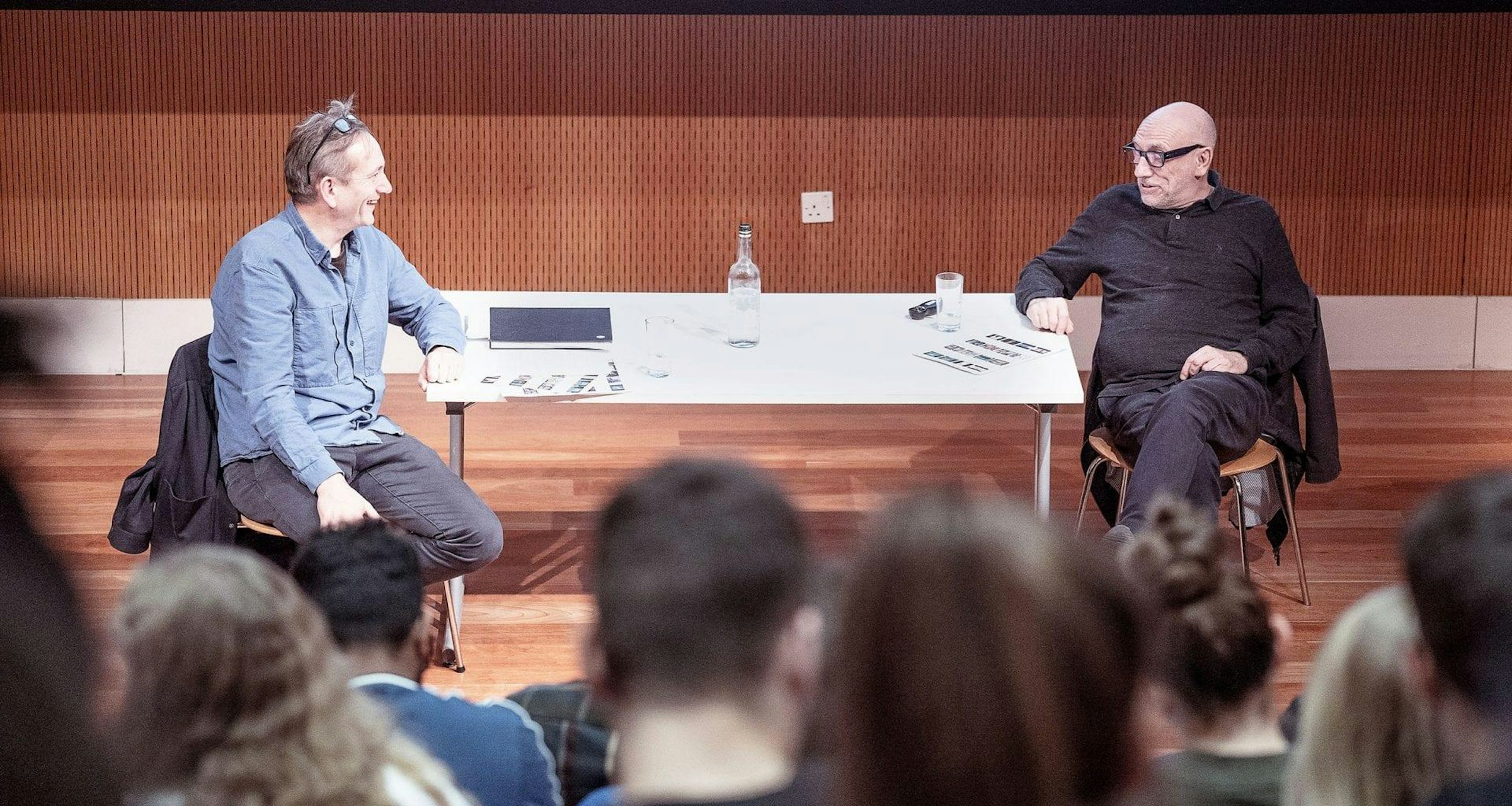 Arts University Bournemouth is delighted to Invite Brian Clarke to give a guest talk to BA (Hons) Architecture (ARB/RIBA Part 1) and M.Arch. Architecture (ARB/RIBA Part 2) students. Clarke's work includes 'Two Cultures', a series of prints dedicated to C.P. Snow's 1959 Rede Lecture 'Two Cultures and the Scientific Revolution', as well as designs for The Shard in London and his work with the Seibu Museum of Art in Tokyo.
Clarke is best known for radically updating and innovating the medium of stained glass, and he is celebrated for his work on canvas, sculpture, mosaics and tapestry.
Since the early 1970s, he has collaborated with some of the world's most prominent architects to create stained-glass designs and installations for hundreds of projects worldwide.
For example: the Pyramid of Peace in Kazakhstan; the Al Faisaliyah Centre in Riyadh, Saudi Arabia; AGM HQ in Kassel, Germany; Apax & Partners HQ, London; the Hôtel du département des Bouches-du-Rhône, Marseille; The Lake Sagami building, Japan; The Dutch National Ballet, Amsterdam; Pfizer World Headquarters, New York; Swiss Bank Cone, Connecticut; Paul McCartney World Tours; The King Khalid International Airport in Riyadh, Saudi Arabia; Norte Shopping, Rio de Janeiro, Brazil; The Victoria Quarter, Leeds, UK; Abbaye de la Fille Dieu, Switzerland.
He is a visiting Professor of Architectural Art at University College London; an Honorary Fellow of the Royal Institute of British Architects; Fellow of the Royal Society of Arts; Hon. Doctor of Law, University of Huddersfield; Committee of honour, Foundation Vincent van Gogh, Arles, France; Chairman of the Architecture Foundation, London; Former member of the design review committee for the Commission of Architecture & Built Environment; Trustee & Council member of the Winston Churchill Memorial Trust; Sole Executor of The Estate of Francis Bacon.
Clarke will be in conversation with Ed Frith, Architect and Course Leader M.Arch. Architecture (ARB/RIBA Part 2). The talk will centre around Clarke's own experiences, collaborating with other architects, architectural art and the development of making technology.