You are using an outdated browser. Most of this website should still work, but after upgrading your browser it will look and perform better.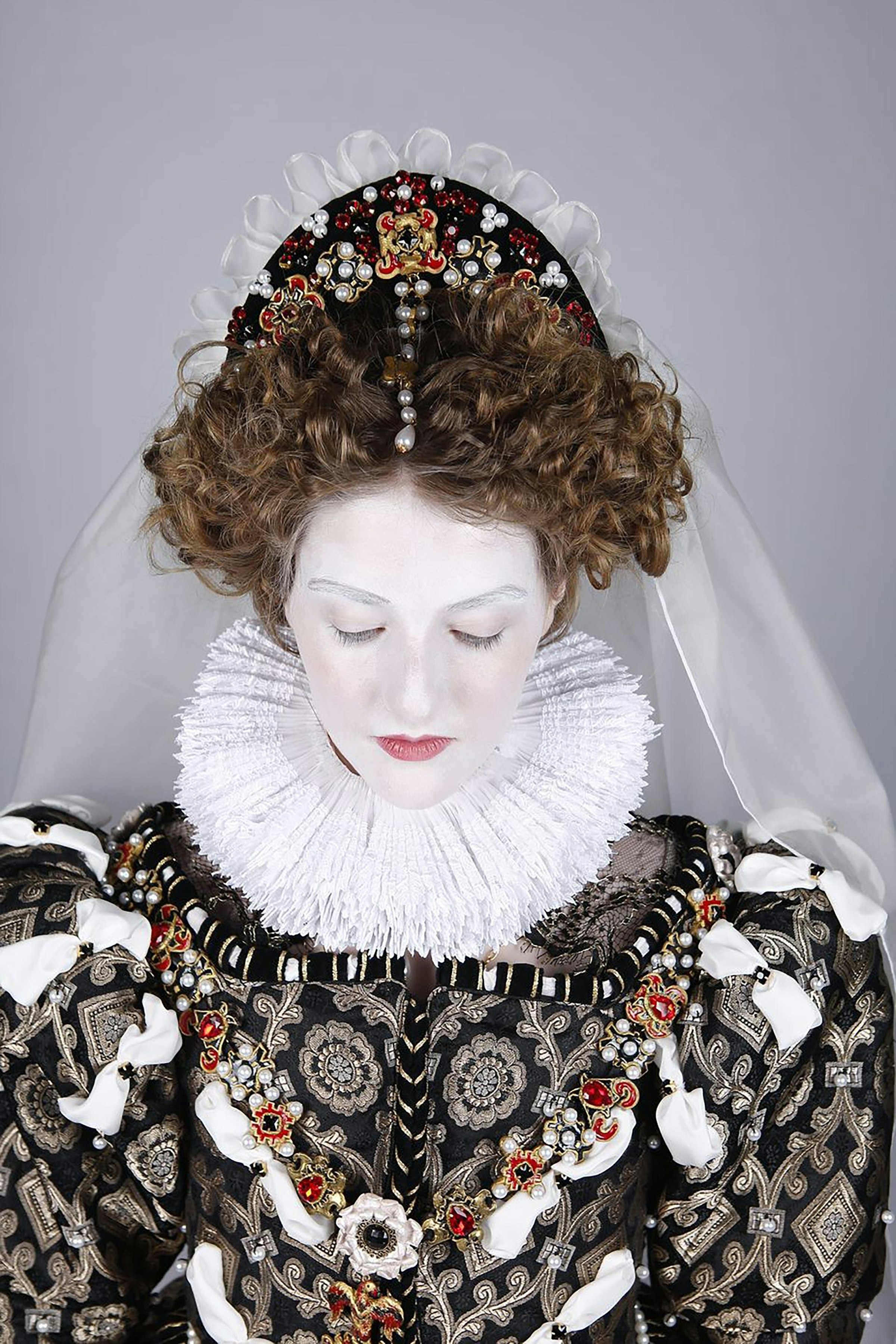 BA (Hons) Costume
Duration:

3 or 4 years full-time

Placement year:

Optional 1 year

Course code:

W452 (UCAS)

Institution code:

A66 (UCAS)
Overview
Master the skills you need to become a professional maker, tailor and costume supervisor for the film, theatre and events industries.
Costume course information
BA (Hons) Costume offers a comprehensive approach to the study, interpretation and creation of costume. Students will become skilled at producing accurate historical recreations of costumes as well as expressing imaginative flair through creative and conceptual costume making. In addition, you will learn the art of tailoring and couture dressmaking.
Costume supervision is integral to the course and can be described as interpreting a two-dimensional costume design into a three-dimensional costume through sourcing and procuring garments. This exciting role places you at the heart of live productions, as you are key to ensuring the smooth running of the wardrobe department for all types of live performance.
The current BA (Hons) Costume and Performance Design course has been awarded the Queen's Anniversary Prize for its 'distinguished degree-level education in costume design for the UK's leading creative industries'.
On this course you will work on exciting costume making and costume supervisory projects. You'll become skilled at producing accurate historical recreations of costumes, contemporary costume and tailoring, as well as expressing imaginative flair.
As well as technical skill, you'll learn that great costume production depends on your ability to interpret ideas, in addition to being able to place your practice in a wider historical and cultural context. We place real emphasis on research and a deep understanding of social history to support the creation of costumes that tell a narrative within performance. Collaboration is a key aspect of the course and you will work alongside students from the BA (Hons) Performance Design and Film Costume, BA (Hons) Film Production, Make-up for Media and Performance, and Acting courses on stage and film productions.

| | |
| --- | --- |
| Course duration | 3 or 4 years (full-time) |
| Placement | Option of a 1 year placement |
| UCAS course code | W452 |
| UCAS institution code | A66 |
Placement year
All undergraduate courses at AUB offer an optional placement year, to be taken between your second and third years of study.
If you're unsure about this optional placement, you don't need to decide now. Once you're here and studying with us, the course team will discuss the placement options with you, so when the time comes, you can make a decision that's right for you.
If you're required to have a Student Visa to study in the UK, it won't be possible to undertake the one-year placement option; there'll be other opportunities for you to engage with industry during your study at AUB.
Level 4 (first year)
In your first year, the aim is to give you a solid grounding in both Performance Design for theatre and Costume Interpretation with Supervision. You'll explore essential sewing and costume construction skills that will enable you to learn the creative and technical processes required to be a costume maker. In addition, you will begin to learn about the role of a costume supervisor through documentation of your projects.
Design-orientated projects include life drawing, costume design processes and scale model making. You will develop a performance design through the study of a text, culminating in a set of sampled costume designs and scale model. The final unit allows you to develop period costume construction skills.
In addition, you'll develop academic research and writing skills through a series of written tasks, which explore contextual and theoretical issues.
Level 5 (second year)
In your second year, your first unit, Historical Costume, will encourage you to be a 'dress detective' through examination and analysis of period garments within a broader historical context. You'll then get the opportunity to make a historically-inspired costume or underpinnings through the acquisition of period cutting and construction techniques. In addition, you'll develop your critical and contextual knowledge and academic writing through a written project. This unit is followed by the Tailoring unit where you'll learn how to make a tailored garment using traditional techniques.
The final unit challenges you to push the boundaries to develop your creativity. This unit may offer live project briefs, including working with BA (Hons) Film Production students or making and supervising for AUB Productions.

Level 6 (third year)
The third-year focus is on 'doing it for real'. Projects will range from supervising or making for a live production that BA (Hons) Acting or BA (Hons) Dance will stage, to making a costume for a museum or exhibition. Other opportunities include making costumes for short films produced by our BA (Hons) Film Production students or making for external theatre companies.
The atmosphere in the studios reflects the pace and intensity of the industry and you'll have the opportunity to work collaboratively with other courses whilst learning transferable skills, such as teamwork, problem-solving and communication techniques.
In the Research Project unit, you'll write a 5,000-word essay based on your own practice in context.
The Major Project unit is designed to develop your professional skills by working on productions or other live projects. You'll develop your professional identity by designing your portfolio, CV and personal promotional materials for your launch into the world of theatre and film. You'll also curate your work as part of the graduate summer exhibitions in Bournemouth and London*.
*The London exhibition is subject to competition.
All students are registered for the award of BA (Hons). However, exit awards are available if you leave the course early, having successfully completed one or two levels. If you successfully complete a level of the course, you'll automatically be entitled to progress to the next level.
For the award of a Certificate of Higher Education (CertHE), you must have achieved a minimum of 120 credits at Level 4. This qualification may be awarded if you leave the University following successful completion of the first year of your course.
For the award of a Diploma of Higher Education (DipHE), you must have achieved a minimum of 240 credits of which a minimum of 120 must be at Level 5. This qualification may be awarded if you leave the University following successful completion of the second year of your course.
For the award of a BA (Hons) you must have achieved a minimum of 360 credits of which a minimum of 240 must be at Level 5 or above, of which a minimum of 120 credits must be at Level 6. This qualification will be awarded upon successful completion of your course.
A BA without Honours may be awarded if you have achieved 300 credits, at least 180 of which are at Level 5 or above, and at least 60 of which are at Level 6.
Students studying this course achieve great things and have won prestigious and high-profile awards, such as:
Costume Society Patterns of Fashion Award – winners (2007, 2015, 2020, 2022, 2023); finalists (2012, 2019 (x2)); highly commended (2018, 2023)
Brancott Estate World of Wearable Art Awards, New Zealand
Podium Awards – Bronze Award for Successful Student Led Activity
Podium Awards – Silver Medal in Creative Cultural Project Award
Prime Cuts Festival; Free Range – Best Costume
Course team
You'll be taught by experienced teaching staff during your time at AUB. You can find out more about their specialisms and research interests by exploring their profiles below.
Costume is a vital and exciting part of the storytelling process within performance, from stage to screen and beyond. A costume subconsciously communicates social and cultural clues, backstory and personality to the audience, aiding the performer in their delivery of a character. BA (Hons) Costume teaches you extensive costume cutting and construction skills, whilst developing interpersonal and transferable skills that will enable you to work collaboratively in industry.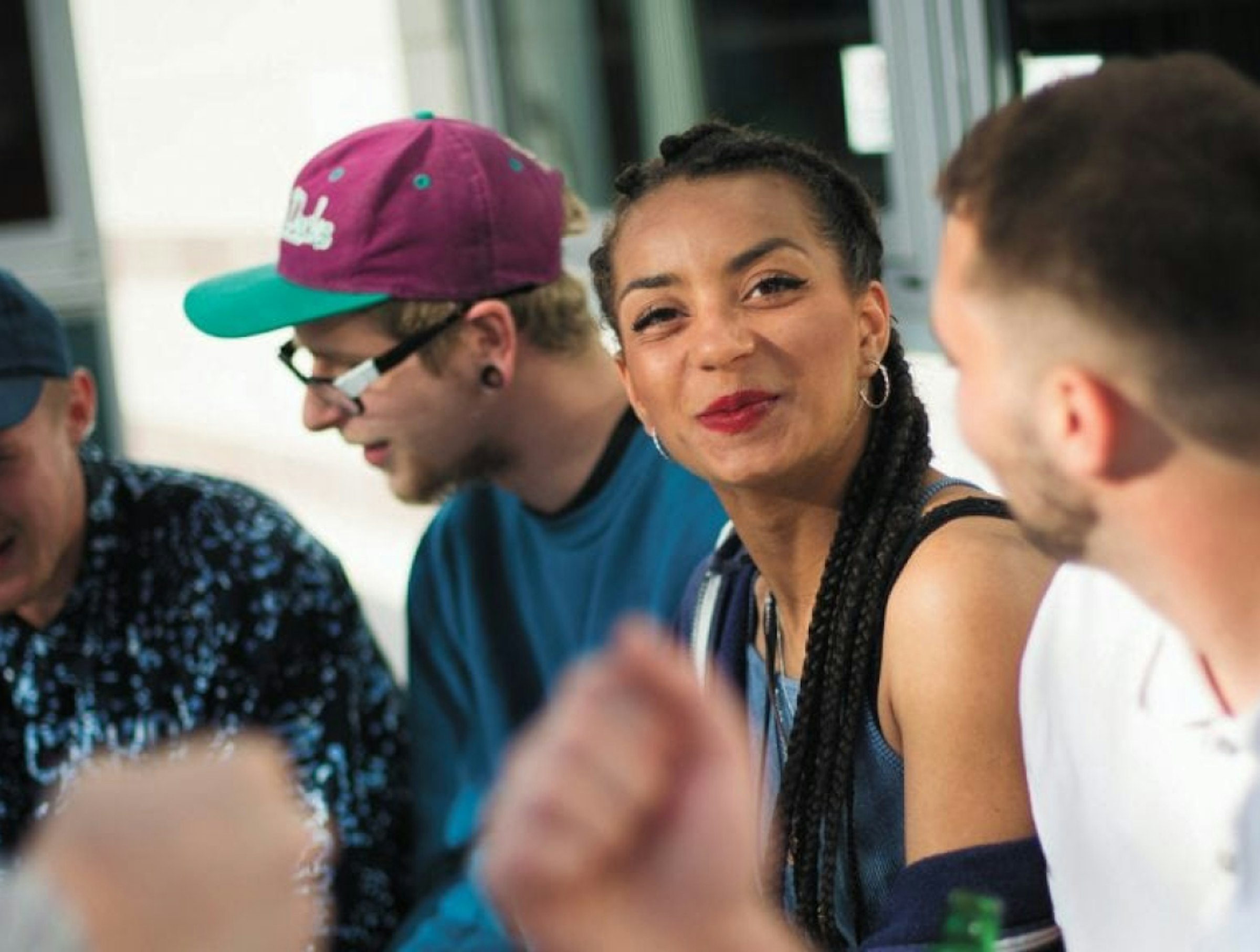 Chat to a student
Our student ambassadors are here to answer any questions you might have on university life, our courses and all things AUB.
Chat on Unibuddy
Application process
Once you've found the perfect Undergraduate course, you can apply to study via UCAS, including direct entry applications to second and third year.
When applying through UCAS, use the institution code A66 for courses taught at Arts University Bournemouth. For courses based at Bournemouth and Poole College, use code B49. We'll then use your completed UCAS form to make decisions about your application. You can find out more on entry requirements in our apply section.
When you apply to one of our courses, it's important that you help us get a good picture of both you and your work – so you'll need a great personal statement. We want to know more about why you're interested in the course, your key influences, and what you hope to do after your studies.

If you're invited for an interview, many of our courses will ask to see a portfolio of your work so we can get more insight into your ideas and abilities. To help you, we've created guidelines outlining what we expect from your portfolio for each course.
The fee that you pay the Arts University Bournemouth provides the necessary equipment and training for you to complete your course.
You may also choose to buy some items of personal equipment such as a laptop or tablet computer, but this is not required; desktop and laptop computers are available for you to use in common study areas, including a loan system in the Library.
For the majority of our courses, we'll ask you to digitally submit a portfolio as part of the application process.

Portfolios should show examples of your work – both finished and work in progress – that demonstrate your interests and skills. We expect to see around 20 slides/images in your portfolio that shows your identity as an artist
If we ask for a digital portfolio then we'll give you 30 days to submit it. Sometimes we'll need a portfolio submitted quickly if there's a UCAS set deadline approaching, but if you need more time, just let us know and we'll try to help.

We've created specific portfolio guidelines for each of our courses, you can take a look at these below.
If you've applied to study an online postgraduate (MA) degree, please refer to the AUB Online portfolio guidelines.
None of our courses currently require an interview.
The only course requiring an audition is BA (Hons) Acting and if you're invited to one you'll have at least 10 days notice.
Studios and Resources
Students on the BA (Hons) Costume course benefit from specialist facilities and equipment, tailored to the studies of the course which reflects industry practice.
Costume archive
Use our extensive costume collection spanning 400 years to inform your knowledge of historical dress
Our costume archive includes garments, accessories, sewing patterns and ephemera spanning four centuries. It is utilised regularly to inform teaching, learning and research. Access to extant garments provides students with first-hand knowledge of period cut and construction methods, fabrics, decoration and aesthetic detail, which is vital to historical costume reconstruction. Our collection includes items donated by theatrical costumier, Paddy Dickie, elite garments from the Hooton Pagnell family and a teaching collection belonging to Shelagh Lovett Turner. Items range from a Pearly King jacket to a Victorian mourning bodice made by the court dressmaker to Queen Alexandra.
Teaching, learning and assessment
The course objectives are met by deploying a wide variety of teaching and learning methods, including projects, lectures, seminars, group critiques and tutorials.
Each unit is assessed separately, and the assessment forms part of the unit. Assessment both provides a measure of your achievement, and also gives you regular feedback on how your learning is developing.
In consultation with the Course Leader, staff are responsible for co-ordinating individual units of study, and for selecting appropriate methods of delivery according to subject matter and student experience. The methods employed induct you to the disciplines required of a creative practitioner and promote the development of transferable skills.
The study time allocated to each unit in the course incorporates a balance of formal teaching, tutorial support and independent learning. The course is structured progressively to provide increased opportunities for independent learning as you reach the later stages of the course.

Although teaching is directed at supporting individual engagement in learning, there'll be opportunities for you to work in teams to enable you to learn the value of peer co-operation.
The integration of theory and practice is promoted and reinforced through a team teaching approach. Lectures, seminars and tutorials may be delivered by team members, as appropriate, in the creative environment of the studio.
The progressive promotion of independent learning reflects your anticipated maturity as a student and allows you to guide your learning towards individual goals. The teaching is directed at providing you with the knowledge, concepts and skills to take increasing responsibility for the management of your own learning.
For every unit of your course, we'll inform you of what you're expected to learn, what you have to submit, how your work will be assessed, and the deadline for presenting your work for assessment. This is made available through Unit Information, which is on your course blog.
You'll receive a final mark for each unit in the form of a percentage, which will be recorded on your formal record of achievement (transcript). Each component of assessment is graded using a notched marking scale, whereby only certain marks are used within each grade. The only marks available within any ten-point band are *2, *5 and *8 (e.g. 62, 65, 68). These marks correspond to a low, mid, and high level of achievement within each grade band.
All learning outcomes must be passed to successfully complete the unit. On successful completion of your Honours degree course, you'll be awarded a degree classification based on your unit marks. The final classification is determined using all unit marks at Levels 5 and 6 using two different algorithms, which are detailed in the HE Student Regulations. If the two algorithms produce different results, you'll be awarded the higher class of degree.
If you have joined Level 6 through either the Recognition of Prior Learning (RPL) route or having completed a Foundation Degree (FdA), the final classification is determined using only your unit marks at Level 6. For further information on assessment, progression, awards and classifications, please visit viewpoint.aub.ac.uk.
What our graduates are doing
Graduates from BA (Hons) Costume are employed at some of the most prestigious organisations in the UK and internationally, including the BBC, Channel 4, ITV, Pinewood Studios, Glyndebourne, Royal Opera House, the Royal Shakespeare Company and the National Theatre. Some graduates have careers as:
Costume supervisor for theatre or film
Head of Running Wardrobe
Costume maker
Costume prop maker
Costume buyer
Costume standby for film
Costume assistant for film
Costume tailor
Alternation hand – film and theatre
Curator
Museum conservation
Costume academic
Textiles teacher
Teaching assistant
Dresser

Stylist
Milliner
Couture dressmaker (bridal and fashion)
Graduates have gone on to make costumes and costume supervise shows for theatres and film studios all over the world.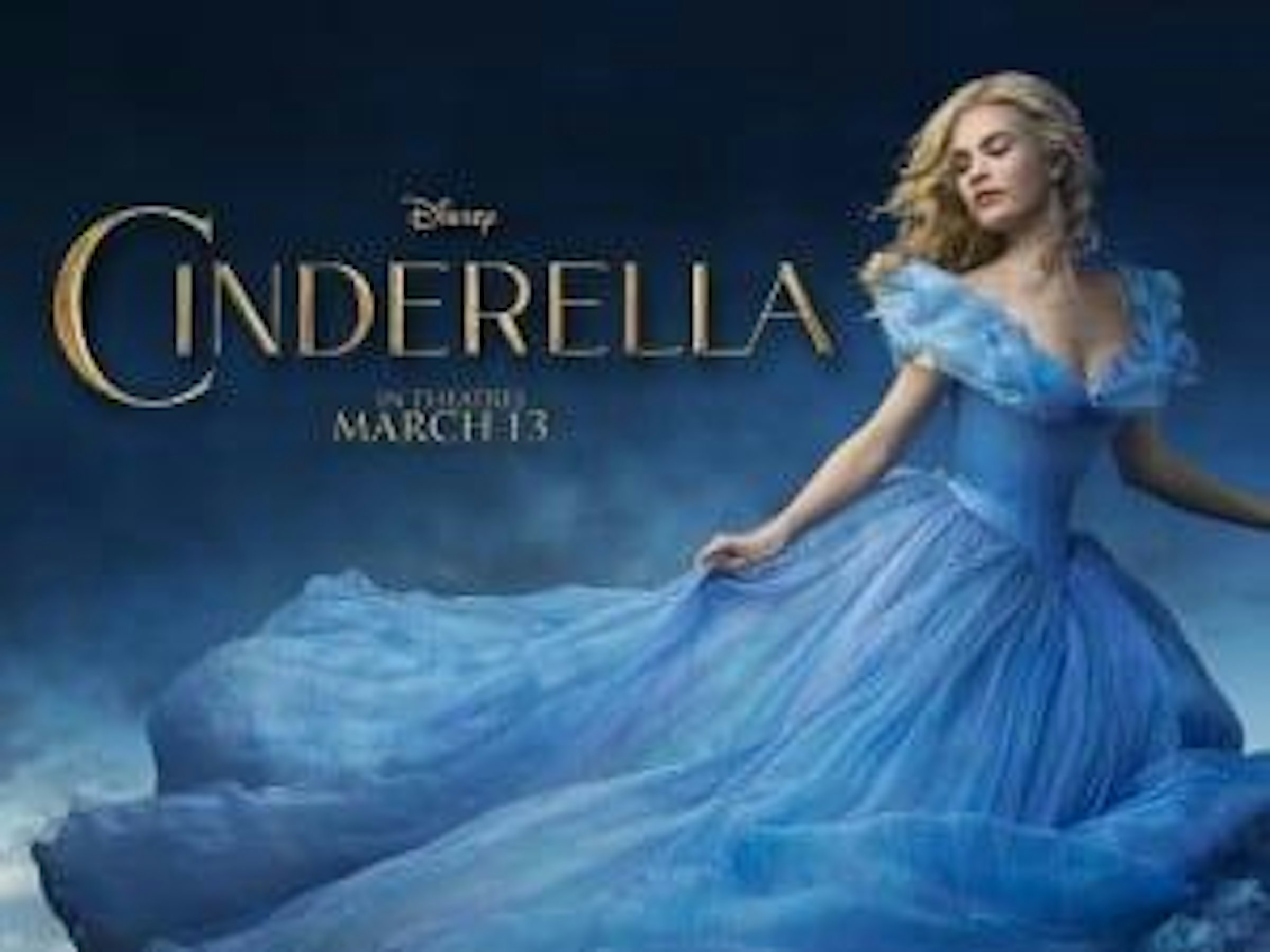 Lucy Anderson – BA (Hons) Costume
Lucy was one of several AUB alumni to work on the costumes for the 2015 Disney blockbuster, Cinderella...
Trips and visits
As part of your course you may also get the opportunity to take part in course trips. Previous trips have included:
*These trips are optional and some may incur additional costs
Latest from BA (Hons) Costume
---