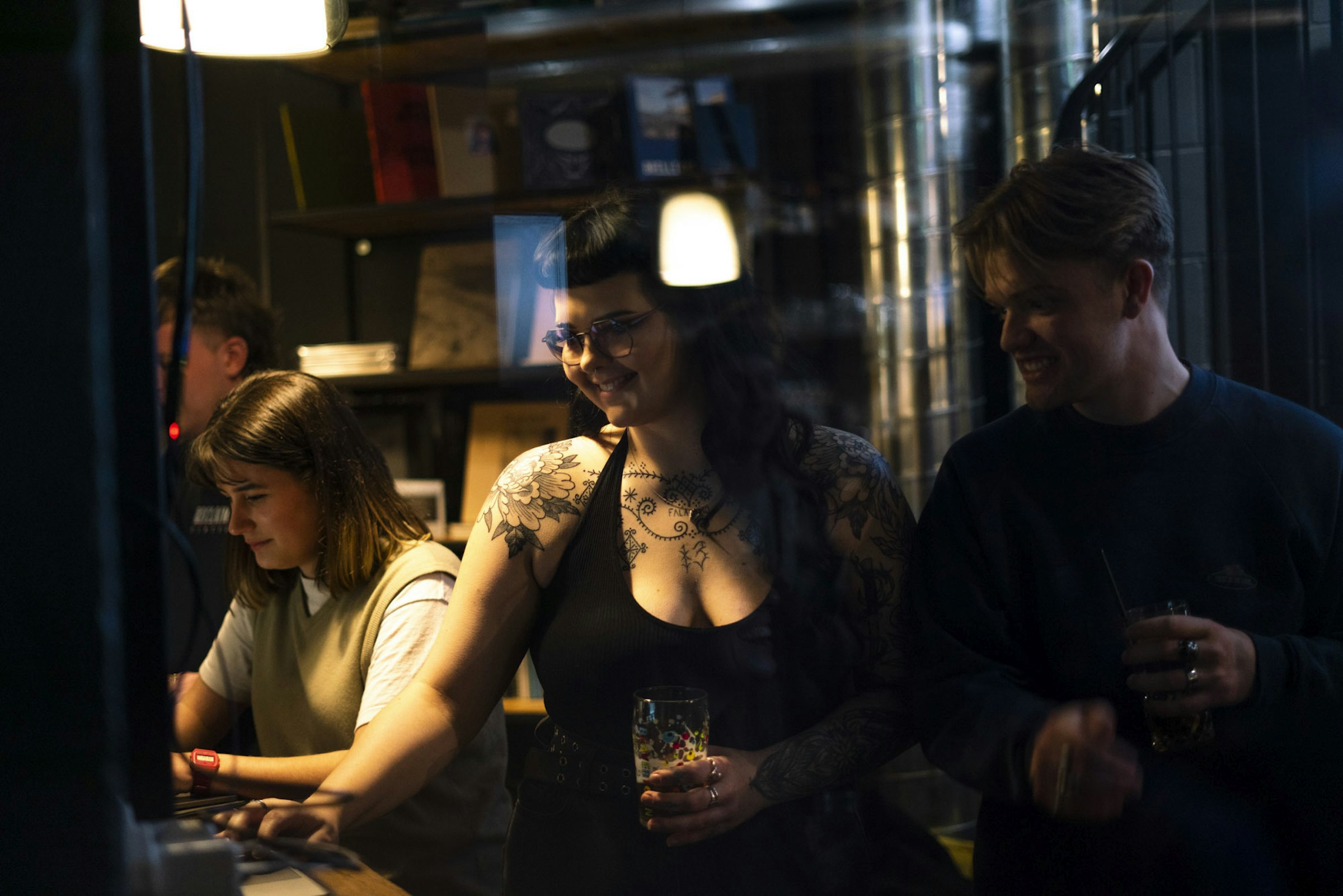 Acclaimed fashion photographer and alumni Wolfgang Tillmans has put his support behind a Photography Auction held by his former course at AUB.
The annual event, which aims to raise funds for the course's upcoming Photography Show at Hoxton Arches, took place at Photobook Café in Shoreditch, and saw more than fifty works from a range of editorial, portrait and fine art photographers go under auction.
Hosted by the Photobook Café, a popular meeting place and developing lab for current and past AUB Commercial Photography students in East London, the event saw a group of around thirty people bid for works at the café, with a further audience tuning in to take part online.
Works on sale ranged from photobooks and prints to full size posters like that of photographer Wolfgang Tillmans, whose donated piece began bids at £100.

Among those attending were alumni Gabriel Bush and Michael Farra, as well as Ellen Rogers, a former AUB lecturer whose print managed to raise £85 to support the course's Sonnet Forty Nine show in June.
Ellen said: "It's really lovely. It's just such a lovely venue and atmosphere, and a really good effort to raise money for the student show. I taught most of the students here tonight in their first and second years, and so it's nice to see what they are doing, how they've improved and to keep in touch with them."
Jamie Appleby, a BA (Hons) Commercial Photography student and co-organiser of the auction, said: "There's been a lot of emails going back and forth, and we've been busy trying to bring people together to join us in a similar environment to the Photography Show which will take place only a mile away nearby.
"We learned how to approach photographers to gain prints and build up trust with them, and having the sale in London really helped us too. It's been a really good experience for us all, as a lot of photography happens in East London, and we are going to be working in that environment and using facilities here after University."
Proceeds from the auction will help fund AUB's BA (Hons) Commercial Photography Show, Sonnet Forty Nine, which takes place at Hoxton Arches from Wednesday 29 June until Friday 1 July 2022.