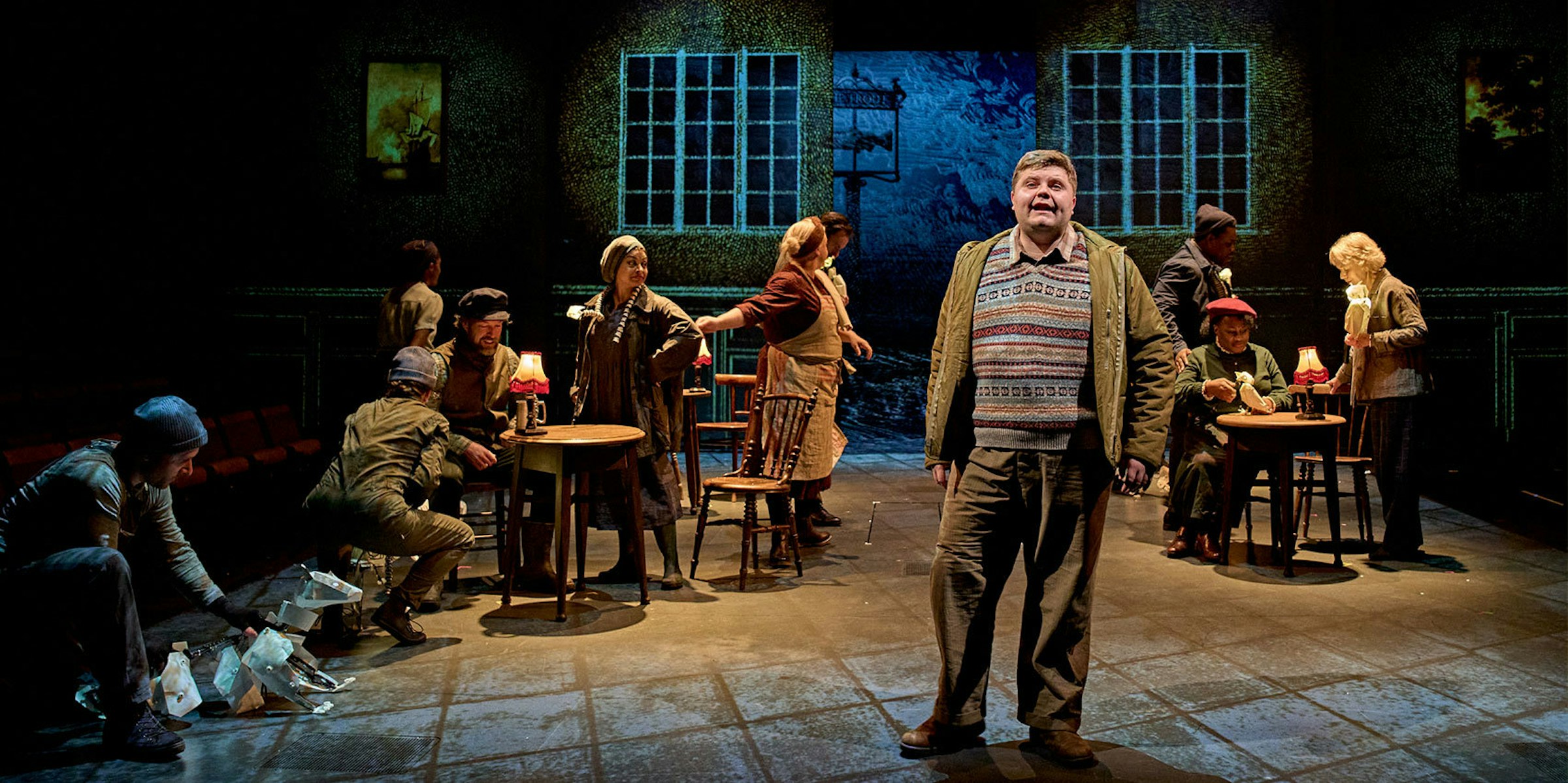 Date: December 2021 - 26 February 2022
Time: 19:30-22.00
Location: The Bridge Theatre, London

The Book of Dust – La Belle Sauvage, which debuted at London's The Bridge Theatre this Christmas, expands Philip Pullman's iconic fantasy His Dark Materials universe.
Two young people and their dæmons, with everything at stake, find themselves at the centre of a terrifying manhunt. In their care is a tiny child called Lyra Belacqua, and in that child lies the fate of the future. And as the waters rise around them, powerful adversaries conspire for mastery of Dust: salvation to some, the source of infinite corruption to others.
The show uses incredibly realistic stage puppets, brought to life by puppetry geniuses Barnaby Dixon and Saskia Williamson.
The production team comprised of four AUB Modelmaking graduates and a Costume graduate and was tasked with delivering more than thirty 'daemon' puppets for the first instalment of Nicholas Hytner's adaptation of Philip Pullman's The Book of Dust trilogy.