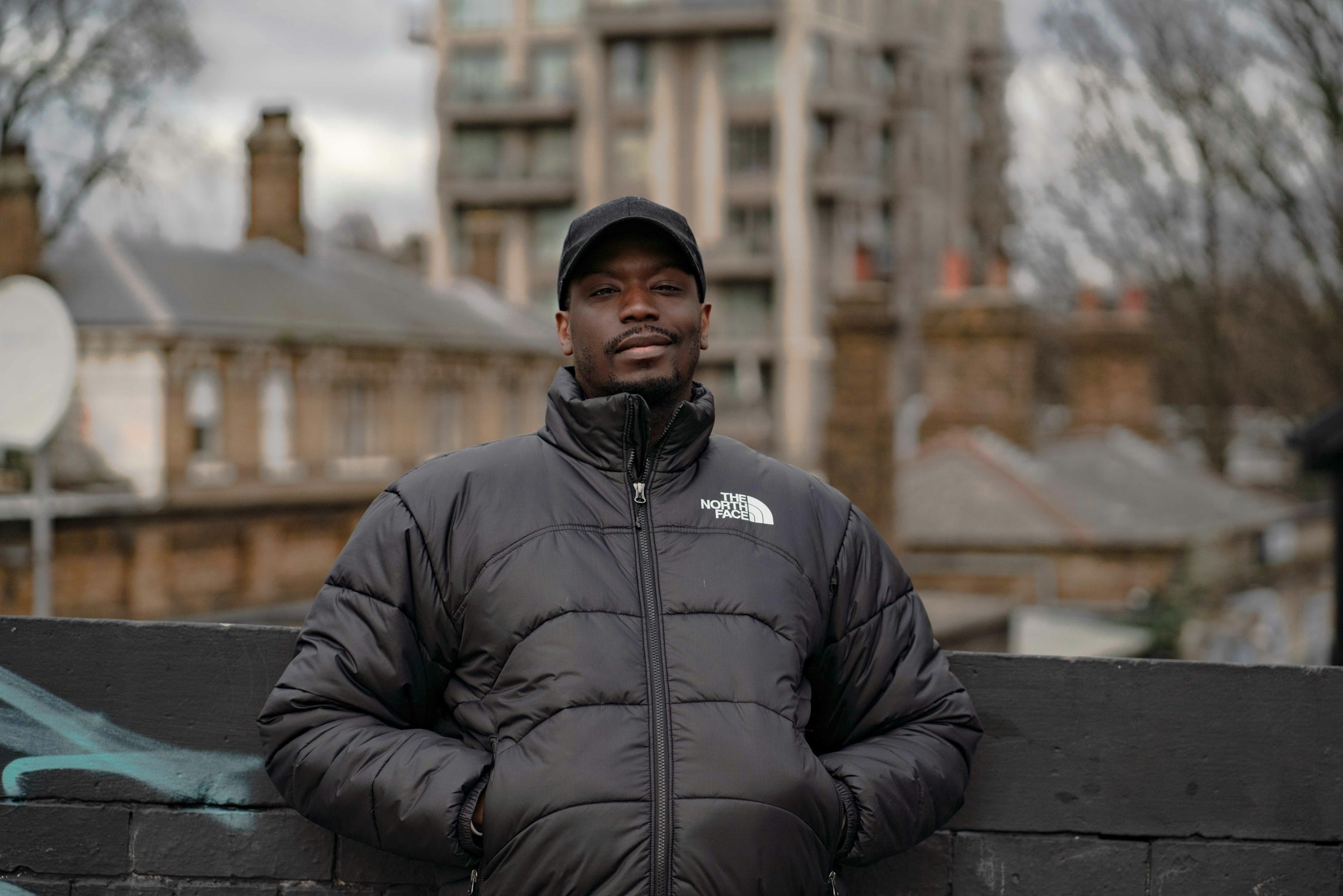 Playwright, actor and AUB graduate Ryan Calais Cameron has seen his West End play For Black Boys Who Have Considered Suicide When the Hue Gets Too Heavy nominated for two Olivier Awards.
BA (Hons) Acting graduate Ryan co-founded theatre company Nouveau Riche in 2015 alongside fellow actor Shavani Cameron, and has created five productions with the group, including Queens of Sheba, which recently ran a series of performances at the Chelsea Factory Theatre in New York, USA.
'For Black Boys', as the play is widely referred to, has been Olivier-nominated for Best New Play, and Best Supporting Actor for ensemble cast members Mark Akintimehin, Emmanuel Akwafo, Nnabiko Ejimofor, Darragh Hand, Aruna Jalloh and Kaine Lawrence.
Telling the stories of six young Black men, who meet for group therapy, 'For Black Boys' explores a place between fantasy and reality, imagined through music, movement and storytelling. The award-winning play has already clinched eight separate category awards at the Black British Theatre Awards in 2022, with the entire cast winning The Stage's Best Performer Award – the first time that a group cast has ever collected the award.
Ryan has been a winner of the Off West End 'Adopt A Playwright Award' for his play Rhapsody, which was produced at the Arcola in March 2018. Retrograde, which will debut at Kilburn's Kiln Theatre in April 2023, has been shortlisted for the Alfred Fagon Award and Verity Bargate Award.
Named as 'one of the most exciting theatre makers in the UK' by prestigious theatrical publication The Stage, Ryan appeared in 2022's The Stage 25, a list celebrating the most talented theatre-makers across the UK.
Petronilla Whitfield, Associate Professor in Voice and Acting at AUB, said: "I taught Ryan voice and acting and I remember him as hard-working and very talented. I cast him as Henry VI during the Shakespeare unit in his second year on the course, and I recall his powerful performance of King Henry locked in his jail cell, facing death.
Ryan's potential as an actor and playwright was clear when he wrote his own one-man performance piece about the life and politics of Malcolm X for his Negotiated Practice unit. Ryan played the role of Malcolm X, communicating the challenging experience of the black man living in America in the 1960s."
She added: "It is so exciting to see Ryan's abilities, observed in his training at the AUB, recognised and celebrated in the professional world."
In 2019, fellow AUB BA (Hons) Acting graduates Elliott Warren, Olivia Brady and Alessandro Babalola won the Olivier Award for Outstanding Achievement in an Affiliate Theatre. Flesh and Bone, written and directed by Elliott and Olivia, was performed at Edinburgh Fringe before heading to Soho Theatre in London.
'For Black Boys' played to sold-out audiences at the Royal Court in Summer 2022 and now heads to the West End's Apollo Theatre for a six-week run from March to May 2023. The Olivier Awards with Mastercard Ceremony will be held on Sunday 2 April at the Royal Albert Hall in London.