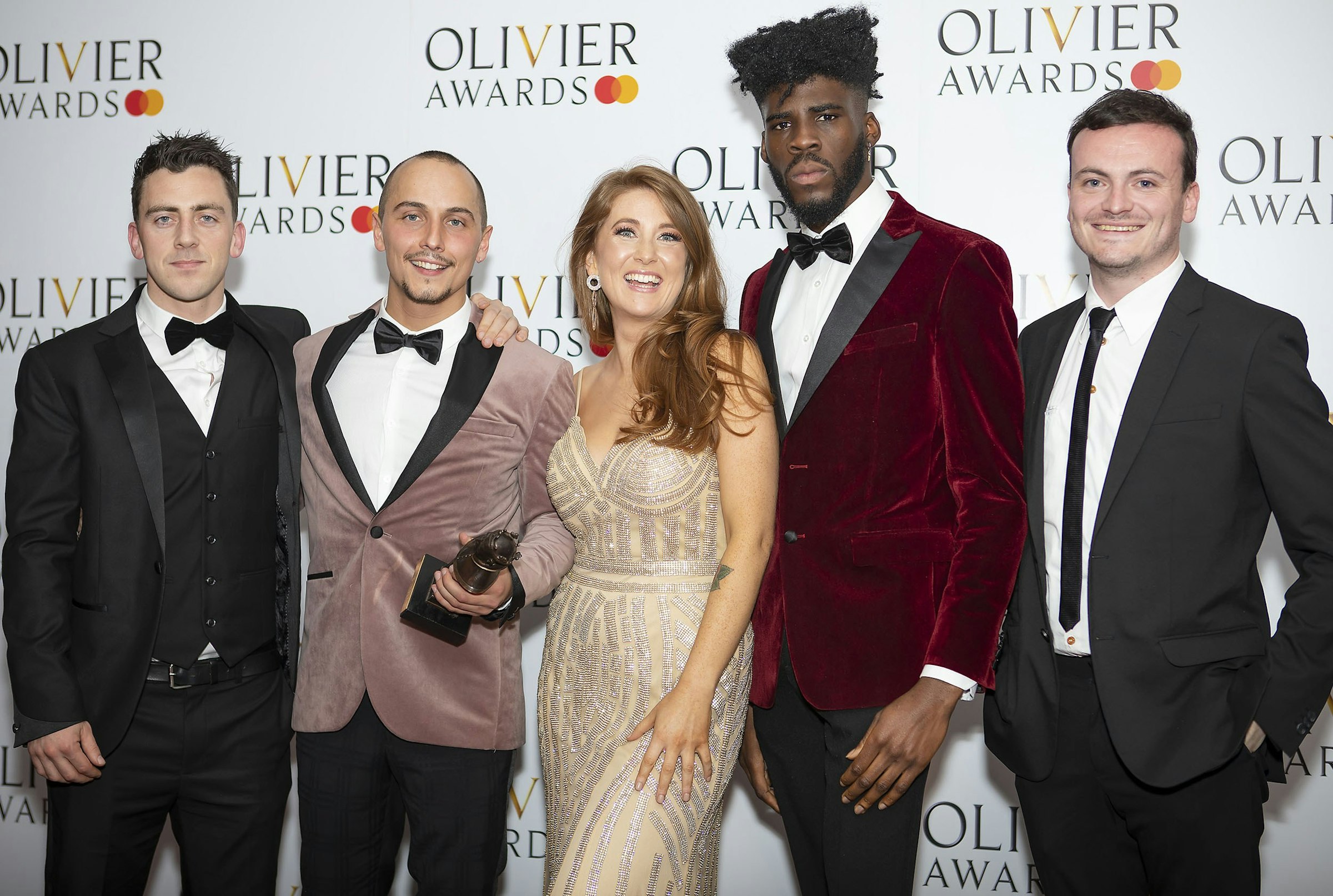 Having worked together in their third year of the Acting course in 2014-15, graduates Elliott Warren and Olivia Brady developed skills learnt about creating their own work whilst at AUB, to found their own company, Unpolished Theatre, in 2017. In the process of producing their gritty and explosive new play, Elliott and Olivia recruited fellow AUB Acting alumni Alessandro Babalola.
Written by Elliott, Flesh and Bone began its life at a fringe theatre in Camden, London before being awarded the Charlie Hartill Special Reserve Fund of £10,000, resulting in a venue at the Edinburgh Fringe Festival 2017. At Edinburgh, the show achieved great success and won a host of awards and accolades, including a Fringe First Award, which celebrates the best new writing at the festival.
From here, the company took the show to The Adelaide Fringe Festival where it won further critical acclaim and three more awards, including the Critics' Circle Award and Overall Best Theatre Award. Following this they were invited by the National Theatre Studio to develop the piece further, and in July 2018 the play had its London transfer to the Soho Theatre, where they then went on to win the Outstanding Achievement in an Affiliate Theatre.
The three graduates were thrilled to attend London's Royal Albert Hall to win theatre's most sought after acting award, spending the evening in the company of The Duchess of Cornwall, Gillian Anderson and Ian McKellen.
Flesh and Bone is about a family living in an East End Tower Block and features a mix of Rap, Grime and Shakespeare. Elliot said: "I think AUB taught us some really valuable lessons, like how to survive in an industry that isn't just going to give you a job. It was lucky that I had all the skills that I learnt from AUB to rely on. You have to create your own work and do everything you can to make it stand out. All of our tutors came to see the show in Soho – it was so cool that they were championing work from the uni."
With reference to AUB's focus on collaboration, Olivia added: "As it's an arts university, we left with friends from the film course, the illustration course, the photography course, so when creating our own work, we had this pool to call upon. That was invaluable really, leaving AUB with that network of people."
"The illustration for our play's poster was created by AUB graduate Pedro, with all of our photos taken by someone on the photography course. Even our film was made by people from the film course."
BA (Hons) Acting course leader, Katharine Piercey commented:
"Elliot and Olivia's journey is a real testament to the skills and opportunities our course, and AUB, provides; and what our graduates can go on to achieve. It has been fantastic to see how a germ of an idea which began in a third year acting unit grew to become an established theatre company with an award winning play. To win an Olivier award is a huge honour and we are immensely proud of Elliot, Olivia and Alessandro. They worked hard to achieve this goal and find their own voice within a busy industry; and they are inspiring role models for past, current and future AUB Acting students. We wish them great success with their future projects."
Flesh and Bone is now being adapted for television, as Elliot drafts a new play, Public House, and Olivia hones her acting, taking roles opposite rapper and actor, Riz Ahmed.