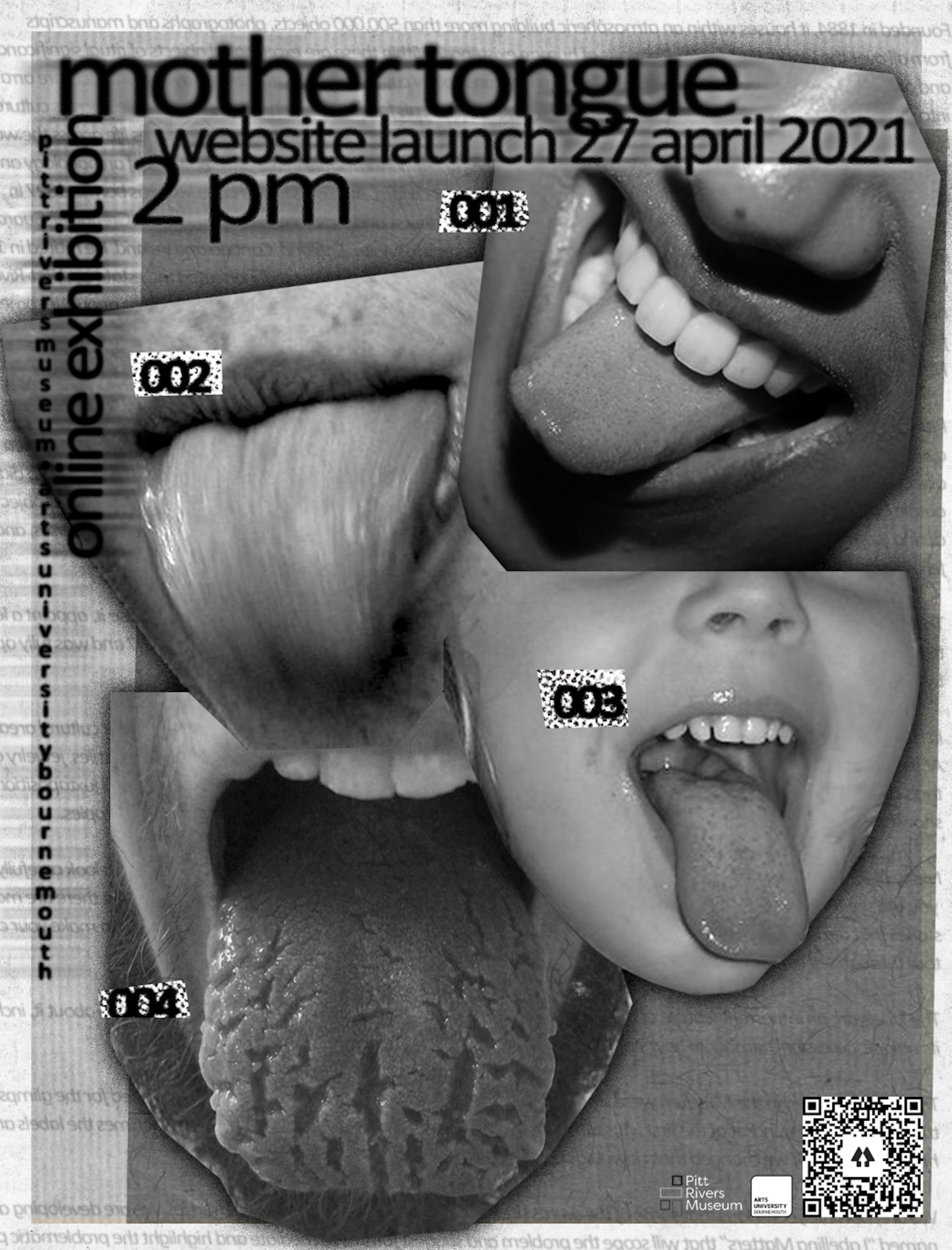 Welcome to Mother Tongue, an online art exhibition developed, curated, and produced by our BA (Hons) Fine Art undergraduate students.
This exhibition showcases multimedia artworks that unearth themes of anthropological histories and our relationships with those pasts. The research that drives these themes is collected from artefacts, stories and concepts from the Pitt Rivers Museum in Oxford.
The Pitt Rivers Museum was founded in 1884 and houses 500,000 objects, documents, and media from all over the world across all periods of human existence. Twenty-two artists have transformed their examinations of the Museum and its collections into artworks of various mediums that can be explored on our website exhibition space.
The exhibition is accompanied by a launch event on Zoom, starting at 14.00 on 27 April 2021. The exhibition is one of three created by BA (Hons) Fine Art students.
The launch events will take place on the same afternoon, with the Pitt-Rivers launch at 14.00, Wellcome Collection at 15.00 and ESA at 16.00. We'll be joined by Curator Mary West and AUB graduate in residence Richard Williams, who will provide insight into each of these exhibitions. All three launches share the same Zoom link, details to join are below.