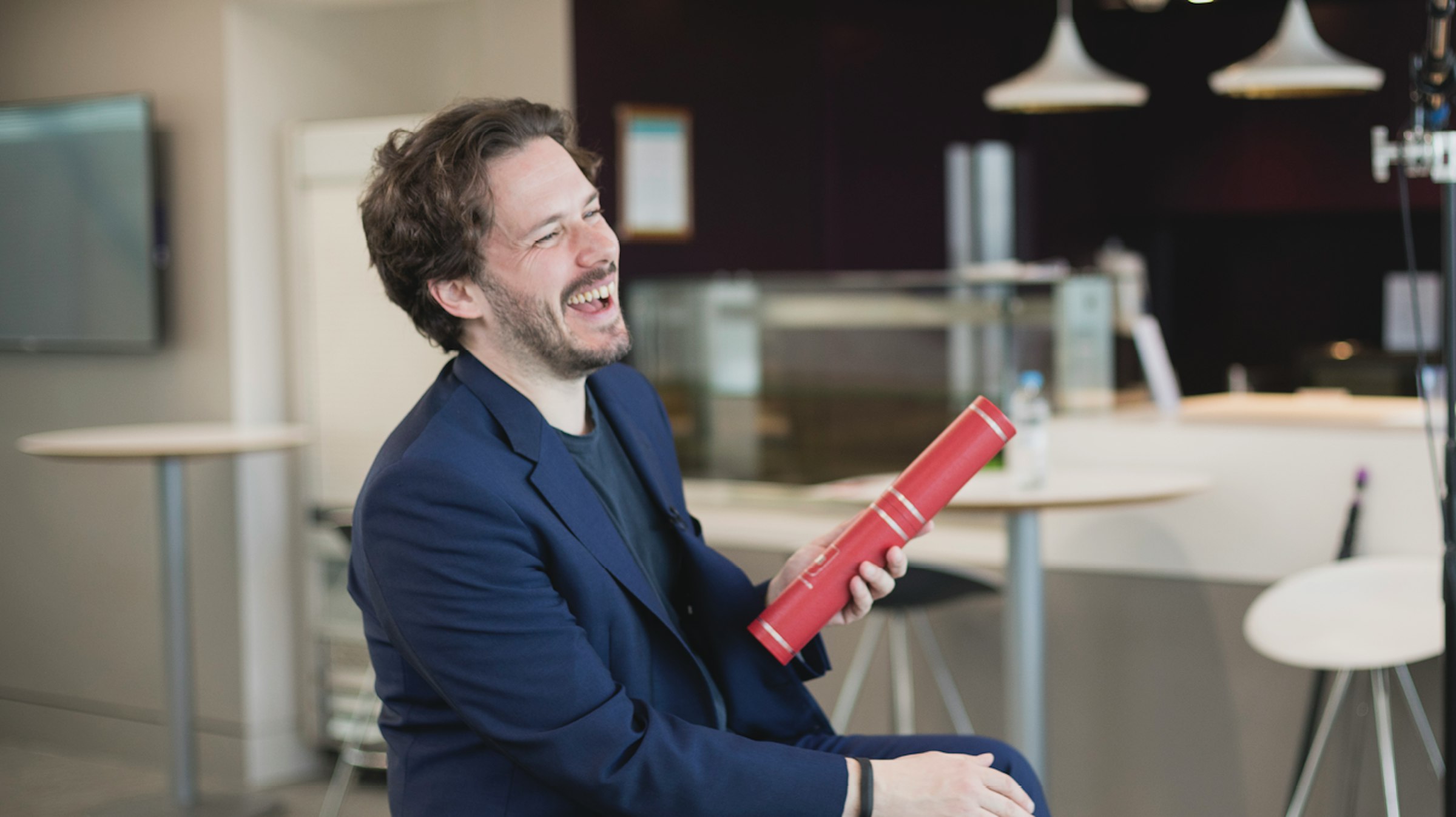 AUB graduate Edgar Wright has been named the first Patron of Swanage's Mowlem Theatre. The acclaimed film director, who grew up in the Swanage area, is best known for his comedic Three Flavours Cornetto film trilogy: Shaun of the Dead, Hot Fuzz and The World's End.
Born and raised in Swanage, Wright studied for a National Diploma in Audio-Visual Design at AUB (then Bournemouth and Poole College) between 1992-1994, and went on to shoot his first feature film, A Fistful of Fingers, in 1995. The University bestowed on Wright the title of Honorary Fellow in 2018.
After visiting the venue alongside his older brother Oscar last summer, the award-winning film director has this year been revealed as the venue's first ever Theatre Patron by The Mowlem Institute Charity and its board of Trustees.
Paul Angel, Chair of Trustees, said: "We're absolutely thrilled to present Edgar Wright as the first Patron of The Mowlem Theatre. Edgar is one of the most distinctive and influential filmmakers working in the UK today and it was fantastic to find out The Mowlem was his childhood cinema."
He added: "We've been working hard to generate a feeling of renewal and excitement around The Mowlem, and what can be more exciting than having Edgar Wright as our Patron."
The Mowlem Theatre employs a small team of staff that operates the theatre, cinema, and box office. Aiming to re-establish itself as the cultural hub of Swanage, it has a combined programme of events consisting of over 200 movies each year and 60-100 nights of live theatre, comprising local schools, amateur societies, and incoming professional productions.
Speaking about his experiences in the Dorset area, Wright said: ""I was born and raised in Dorset and lived in Swanage until I was 7. The Mowlem was one of the first cinemas I ever attended, and it was partly responsible for a film fandom that continues to this day.
"Some movies I saw there in first release with my parents and older brother Oscar, included the Ralph Bakshi animated Lord Of The Rings, Watership Down, Star Trek: The Motion Picture, and Clash Of The Titans.
"I returned to Swanage for a break last summer and was thrilled that the Mowlem was still showing movies. Standing in the auditorium again was a very pleasant experience, and I hope to be down again soon.
He added: "I am proud to be a patron; I'm a film director now, but I never stopped being a filmgoer. Keep up the great work."
Built in 1967 on the site of an earlier venue, The Mowlem's film apparatus was updated from 35mm to digital in 2013, with a new Business Plan launched in 2022. The Plan incorporates areas including organisational change, governance, and funding.