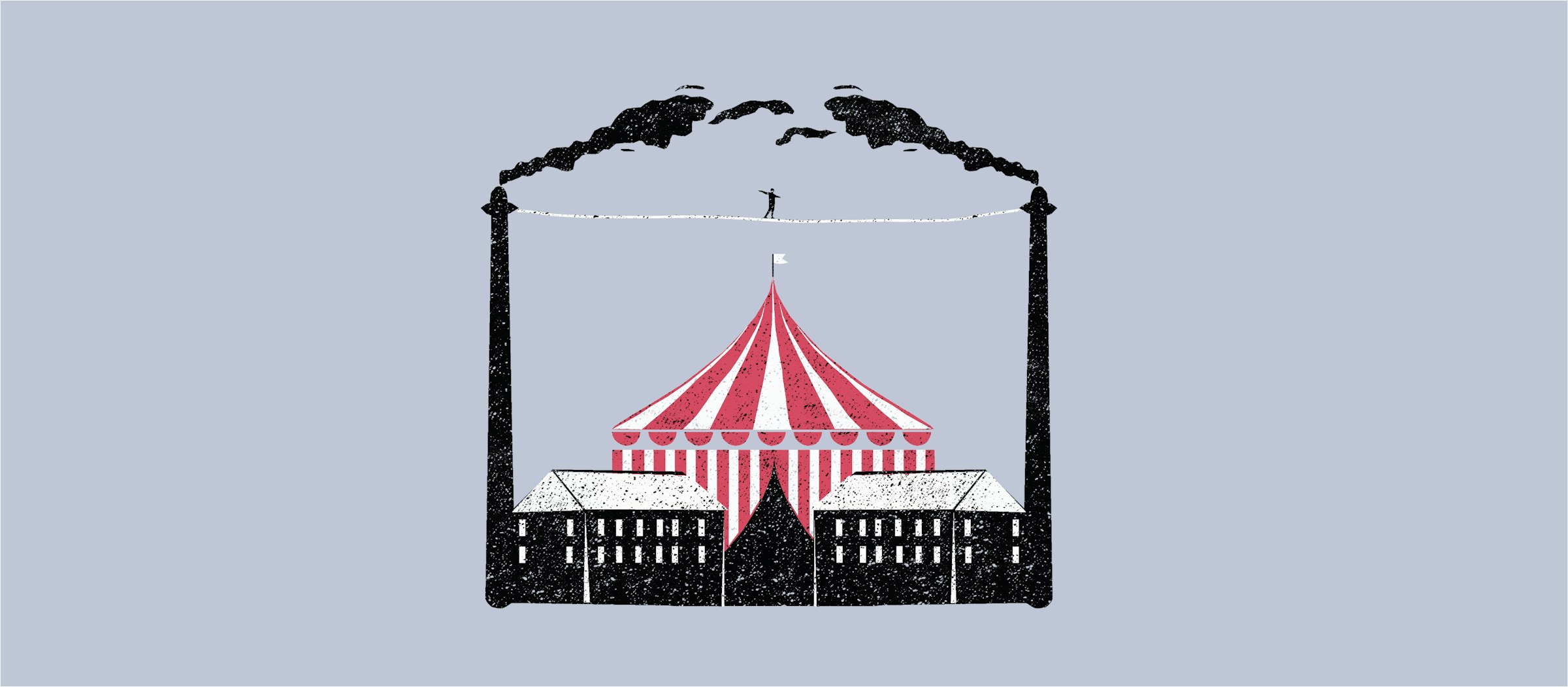 Hard Times is unusual in several ways. It is by far the shortest of Dickens' novels, barely a quarter of the length of those written immediately before and after it. Also, unlike all but one of his other novels, Hard Times has neither a preface nor illustrations. Moreover, it is his only novel not to have scenes set in London. Instead, the story is set in the fictitious Victorian industrial Coketown, a generic Northern English mill-town, in some ways similar to Manchester, though smaller. Coketown may be partially based on 19th Century Preston.

One of Dickens's reasons for writing Hard Times was that sales of his weekly periodical Household Words were low, and it was hoped the novel's publication in instalments would boost circulation – as indeed proved to be the case. Since publication, it has received a mixed response from critics. Critics such as George Bernard Shaw and Thomas Macaulay have mainly focused on Dickens's treatment of trade unions and his post–Industrial Revolution pessimism regarding the divide between capitalist mill owners and undervalued workers during the Victorian era. F. R. Leavis, a great admirer of the book, included it – but not Dickens' work as a whole – as part of his Great Tradition of English novels.
Please note that this is a filmed dress rehearsal, due to face-to-face teaching ending sooner than expected to accommodate the government's request last term for a staggered departure of students by 9 December 2020.
Directors Note
Hard Times is the only Dickens's book that isn't set in London. The story takes place in an imagined Lancashire town, (Coketown), that has a Cotton Mill at its heart and a community divided by class, money and opportunities. It is an epic story of opposites: imagination versus statistics, a Circus versus a School of fact-based learning, a young woman desperately trying to find her way in the world and marrying out of duty versus a brother who has all of the opportunities of the world and yet squanders them. There is hardship and yet we see true love ( in the form of Stephen and Rachel), there is luxury and wealth and yet we see selfishness and discontent ( in the form of Harthouse). At its heart is the beating machinery of an industrialised England that is monetising people's lives and forgetting what makes us human.
The cast spent two weeks on zoom rehearsals for this epic piece. We explored the themes and characters and then actually blocked the play utilising technical drawings of the set and numbers placed strategically around it. We then went into the rehearsal room for six days and put it up on its feet. Three days of tech and dress and filming followed. The result is a filmed dress rehearsal, as this is where we got up to before we were required to end face-to-face teaching, as part of the government's request for a staggered departure of students by 9 December.
Despite the pressures that the pandemic gave us I am really proud of what we achieved in such a short time and the whole company pulled together to make it happen.
Kirstie Davis
This production was recorded in the Autumn of 2020 and therefore was made observing restrictions to ensure the safety of all company members against COVID-19.

Hard Times - Friday
AUB Productions presents Hard Times. Book your free ticket to the Friday live stream below.
Hard Times - Saturday
AUB Productions presents Hard Times. Ticket available on 27 February 2021