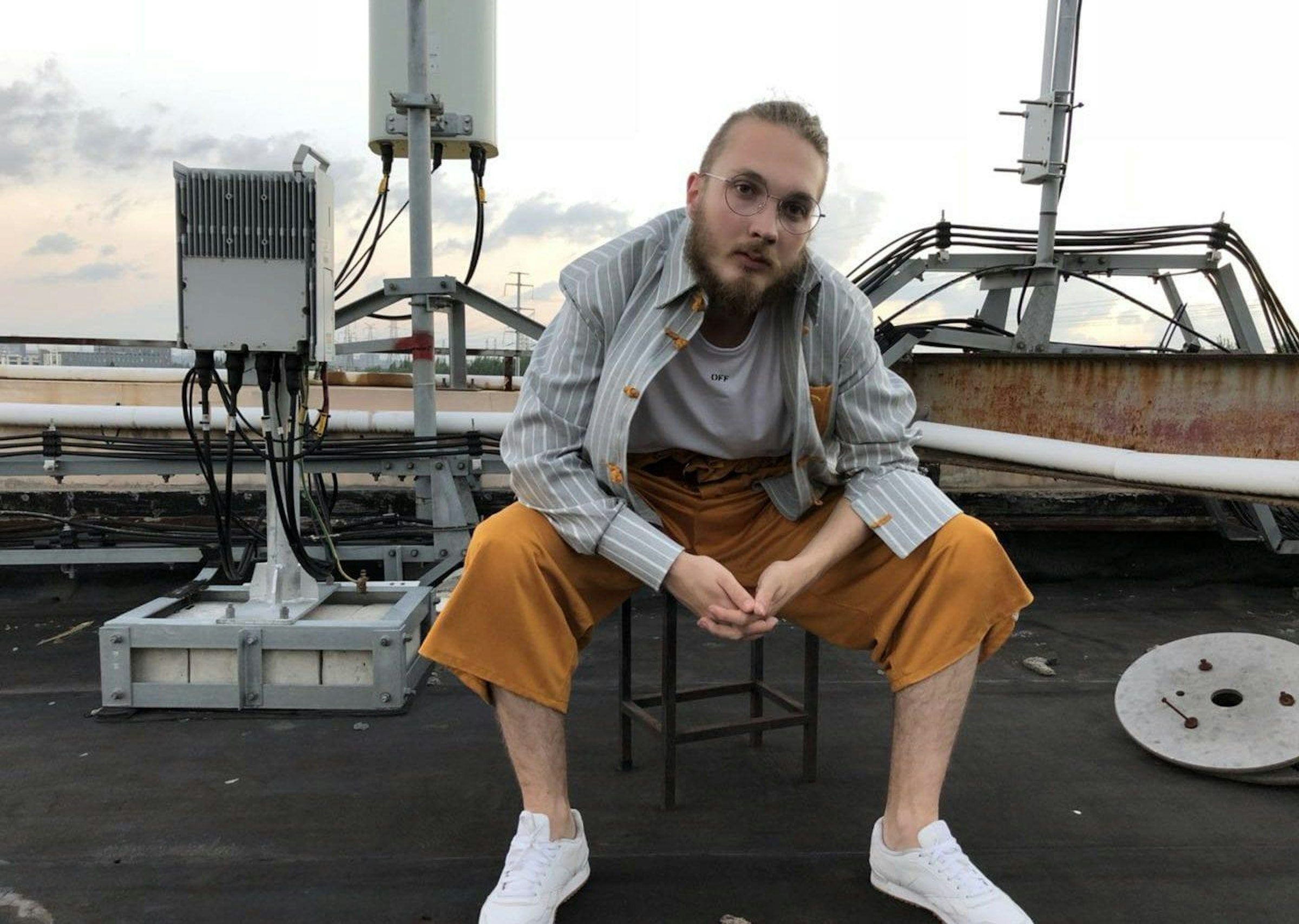 Milan Flicek, now in his third year, was chosen to represent AUB at the "9+1 Symphony of Fashion", a joint China-UK fashion design creation camp.
The project took place at the Shanghai Institute of Design, part of the China Academy of Art, but Milan also got to travel extensively around the country.
Among the many activities during his trip, he was able to practise calligraphy and learnt how to both use a tie-dye technique and drape fabrics on full-scale mannequins.
But the main focus of his three-month stay was to design, make and exhibit his final collection and he will return to Shanghai next year to take part in a graduate fashion show.
Speaking about the whole experience, Milan said: "One day my course leader came to me with the great news that he had the opportunity to send one student to Shanghai for three months and I did not hesitate to accept this amazing offer.
"AUB helped me with all the papers I needed, including a Visa, as well as giving me great financial support without which I could not have enjoyed such a rich work experience.
"For this I thank all the people at AUB who have devoted their time and effort to me many times.
"When I look back at the three months I have spent in Shanghai and also in the heart of China, I have to admit it was a life-changing experience.
"I have seen things a normal person cannot and have visited places that are so deep in heart of China that foreigners cannot go there without the help of local people.
"It is something I am going to remember for the rest of my life and was an experience that helped me a lot in the development of my professional perspective and work.
"The experience and acquaintances I have gained there are more than priceless and I would like to thank the whole team from AUB who helped me, along with the Course Leader Iain Archer because he believed in me and sent me so far."
Milan produced a blog while he was in China and, shortly before the end of his trip, he wrote the following post.
It read: "The last few days in China, the last few nights, the last chance to make even more memories.
"Three months of co-operation with our Chinese colleagues ended with an exhibition which began with the ceremony, where each of the professors said a few words about how they worked with us and what they think of our work.
"It was a very pleasant and very emotional afternoon. After the video they produced for us, we received a beautiful certificate for each student.
"Then we went along with other people to admire our show, which will be on at the Shanghai CAA University campus for the next two months, so if you're going to be travelling through China, come and see. Here you can see what my piece of work looked like at the show.
"Consequently, it was only left to say goodbye to everyone individually, as the date of the Visa is slowly ending and we have to go back to our sweet homes.
"It was my honour to live here for three months Shanghai! See you at Shanghai Fashion Week next year."
Find out more about BA (Hons) Fashion at AUB.