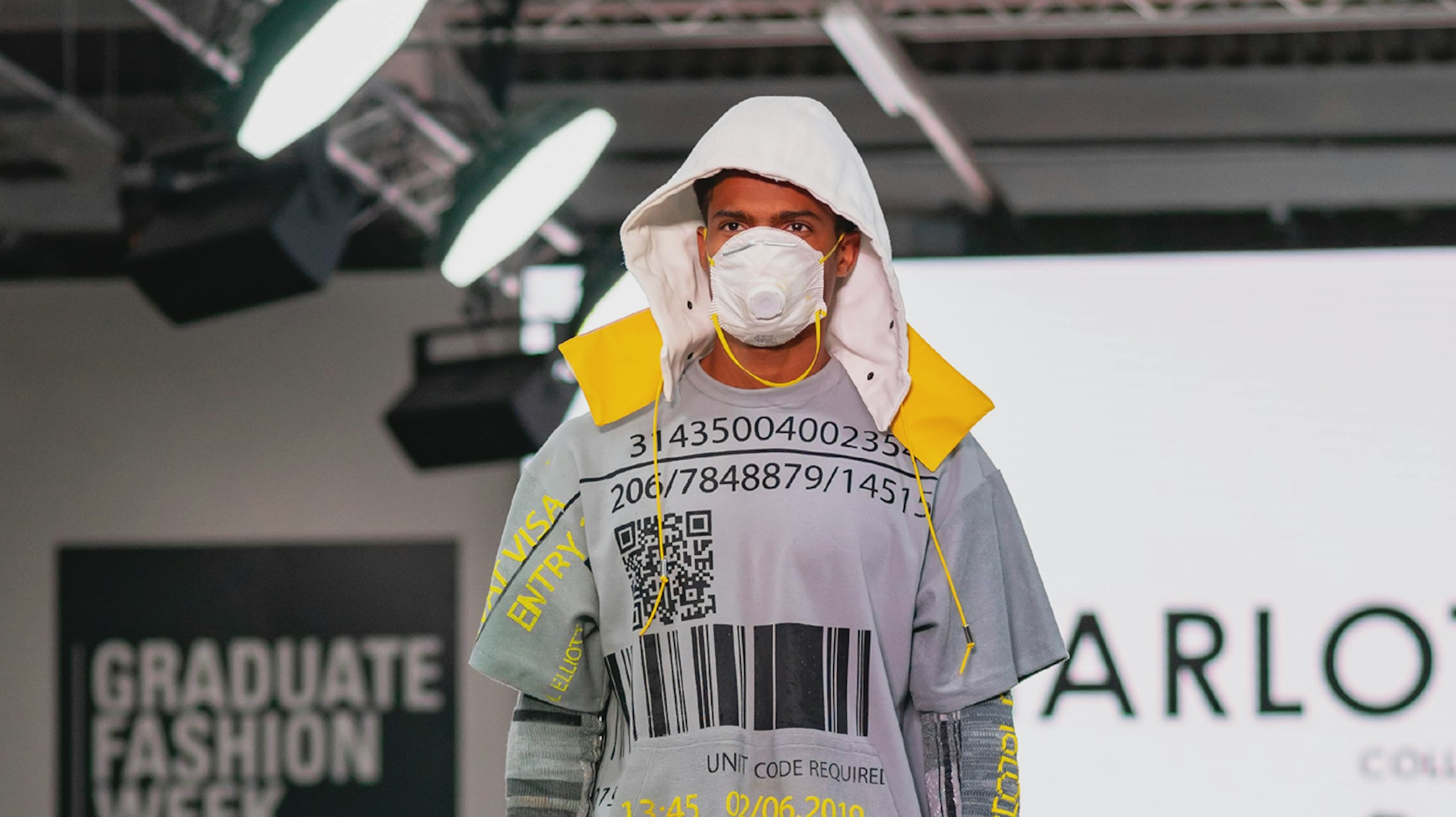 Acclaimed Fashion Photographer Nick Knight has invited AUB alumni to enter his Class of 2021 graduate fashion showcase.
The project, which will close to entries at midnight on Friday 25 June, invites graduates to submit their work alongside entrants from 32 other universities, including Central Saint Martins, London College of Fashion, University of Westminster, Ravensbourne and the Royal College of Art.
More than 200 Fashion Design students took part in last year's competition, which offers graduates an opportunity to showcase their work to an international audience, judged by Fashion Consultant and Creative Director Adam Andrascik.
To enter the showcase, graduates will need to submit a singular PDF containing five pages maximum, including one page of process work. The PDF should be no larger than 500 MB, and formatted in landscape. The PDF should be labelled in the following way: school, name, specialism (menswear, womenswear, knitwear etc). If the submission includes video please submit a MP4 file under 500 MB. Video submissions are included in the page count (one video = one page).
Entrants will also need to provide three JPEG images of three pages, no larger collectively than 6 MB (1 JPEG = 2 MB), in landscape. JPEGs should be labelled in the following way: school, name, specialism (menswear, womenswear, knitwear etc). These three spreads will be featured on SHOWstudio.com. Shortlisted entrants will be invited to refine and add to their submissions, and will be discussing their work with Nick Knight via video call.
In a direct appeal to AUB's graduating Fashion students, Photographer Nick Knight said: "As one of Arts University Bournemouth's Class of '82, I am very excited to see the work from this year's fashion students. I am wishing you all the very best and brightest of futures as you are at the beginning of the most exciting journey of your lives."
The multi-award winning Fashion Photographer, who began his career while studying at AUB in the early 1980s, has worked with Lady Gaga and Kanye West and has photographed Her Majesty Queen Elizabeth II. The success of Nick's first book Skinhead, published while graduating from Bournemouth and Poole College of Art and Design in 1982, led to his first commission by i-D editor Terry Jones.
To enter the competition, graduates should fill in the competition's online submission form by midnight on Friday 25 June.