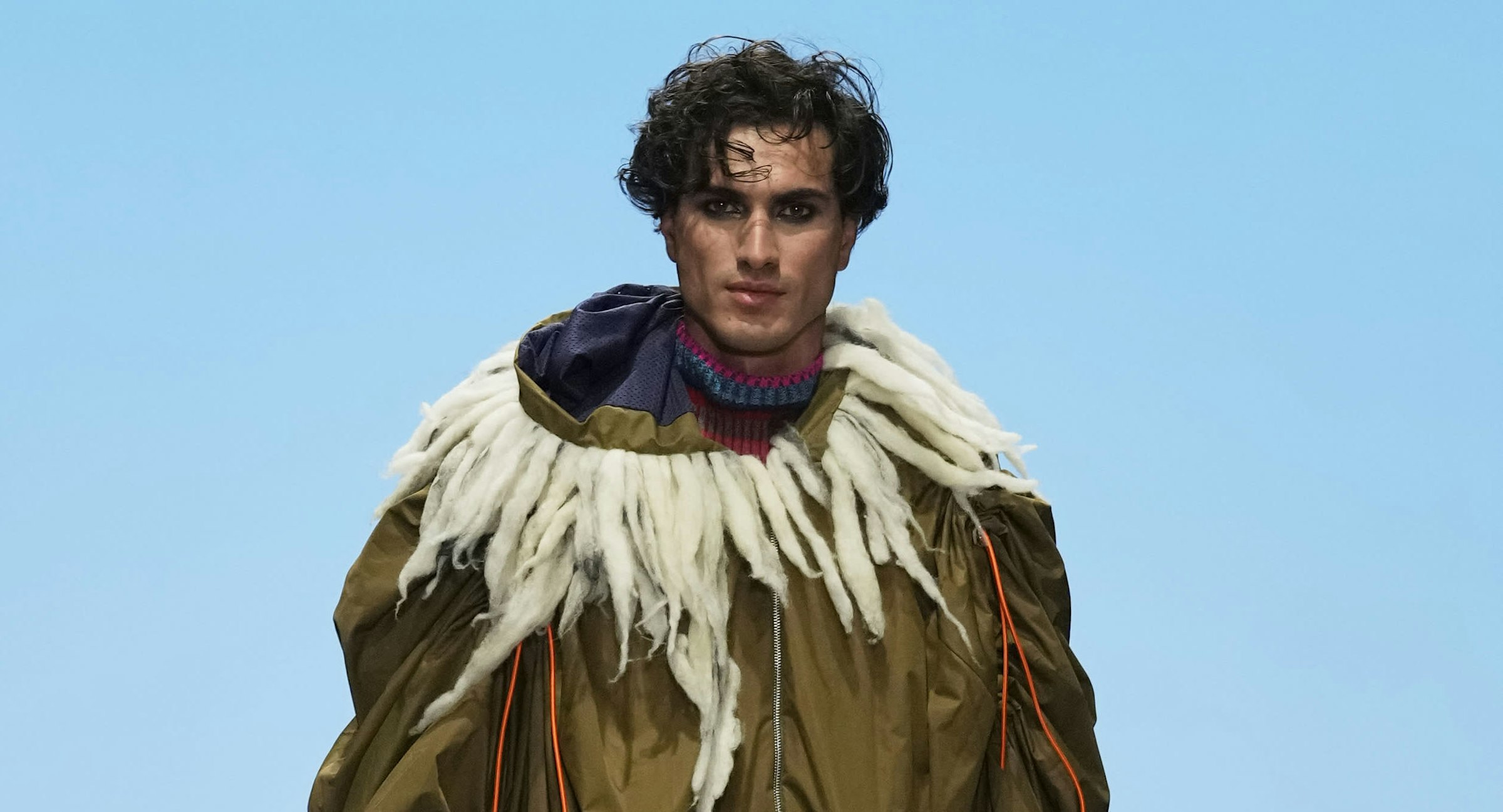 A collection by Lucy James has appeared on the catwalk at Graduate Fashion Week International (GFWi).
The show was hosted by FAD Institute of Luxury Fashion and Style Dubai, in partnership with Dubai Fashion Week. It's the second time GFWi has been hosted outside London, following a successful show in Mumbai last year.
"It has been so fantastic to see Lucy's work on the global stage at the GFWi '23 catwalk show in Dubai," says Elena Crehan, Course Leader for BA (Hons) Fashion.
"Having international recognition at this level puts a spotlight on the creativity and innovation taking place on AUB Fashion. 29 students from all over the world showcased their collections and AUB was one of six UK universities taking part."
Lucy, who graduated from AUB this year, commented:
"It was such an amazing experience to see my collection on the catwalk at GFWi. It felt like such an amazing reward to be recognised after all the long hours and hard work that went into the collection. Something I'll definitely never forget!"
The collection, 51//NORTH, was inspired by Lucy's family; more specifically three generations of males and their farming business.
"The concept was drawn from my aunt and uncle's house in a small village in Wales, where I spent a lot of my childhood," Lucy explains.
"Each garment is made with the idea of having elements of functional workwear and a contemporary style. The collection supports the story of the urban traveller, who always returns to his roots on the farm and will always carry the traditional style with him on his travels."
Lucy previously won on the AUB catwalk at Graduate Fashion Week with 51//NORTH in London earlier this year.
"Lucy championed the diversity of skills that AUB Fashion students have to offer with creativity with pattern cutting, knitwear and digital pattern processes, all underpinned by a commercial avant-garde understanding of her relevant menswear market," says Elena. "Well done Lucy – we can't wait to see what you do next!"