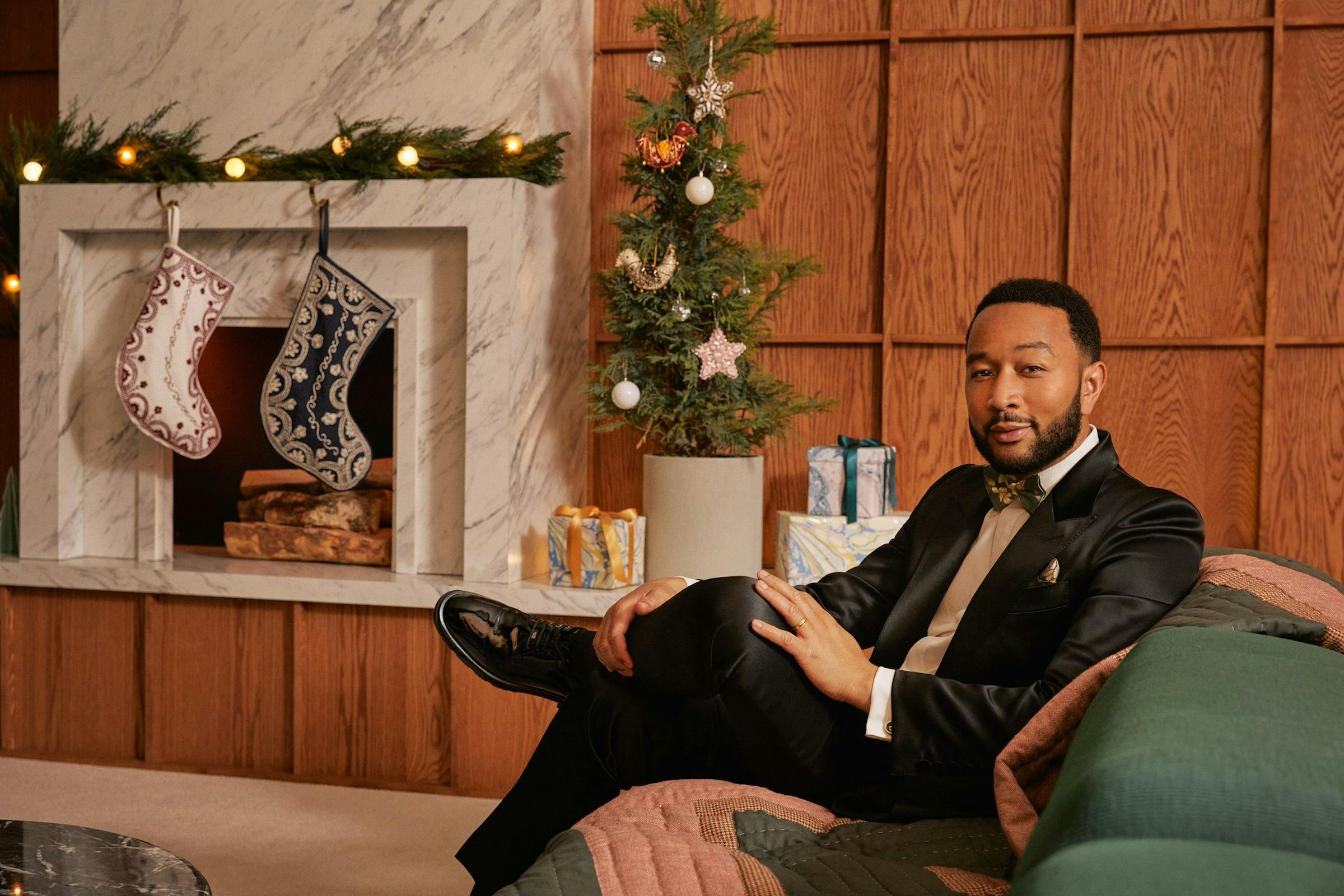 An AUB Fashion alumna has released a new collection, designed in collaboration with renowned musician John Legend.
Alice Acreman completed her Fashion Studies course at AUB back in 2014, focusing on surface design. For her final piece, she created a six-piece silk womenswear collection, some screen-printed, some digitally printed.
In the year following graduation, Alice worked at Abercrombie & Fitch before starting her brand Alice Acreman Silks, digitally printing her own artworks onto silk and other luxury fabric.
And now, designed at her East London studio, her latest collection has recently launched – a collaboration with R&B musician John Legend, organised by Etsy. Alice explains how the partnership came about:
"In January this year, I was contacted by a team at Etsy in USA, who let me know John had seen and liked my work. Etsy has been really supportive of my brand in the past, so I was very excited when they reached out to ask if I'd like to be involved in this collaboration project.

"John was the perfect person to work with. I'd been wanting to add a more masculine element to my brand and his timeless and classy style was the ideal muse to inform this collection. We took influence from the interior of his home, designed by Jake Arnold.
"Once a colour theme and mood board had been decided, it was really fun getting to work on a range of prints that I could imagine John wearing. I also love his wife's style and since we wanted the pieces to have a unisex aspect, she became another muse."

The six-piece capsule collection, exclusively available to buy on Etsy, includes two unisex silk robes, in prints entitled Wild and Embrace, which feature Alice's own illustrations "invoking warm and cosy winter vibes," with colour combinations "chosen for their luxe and earthy tones, echoing the nature-inspired illustrations".
Bow ties and pocket square accessories also feature in the collection.
And as we head ever closer to 2024, what's next for Alice?
"I'm always thinking about what's next – that's what is so exciting about having a brand," she says. "In the future I'd like to offer bigger, more daring pieces, like printed suits and long billowing dresses.
"For the near future, I'm experimenting with accessories and products that really benefit from silk's natural qualities, like hair wraps and matching bedding. But adding more product categories also means needing more physical space to work from, so I may have to find a bigger studio soon and figure out the logistics of growth first."