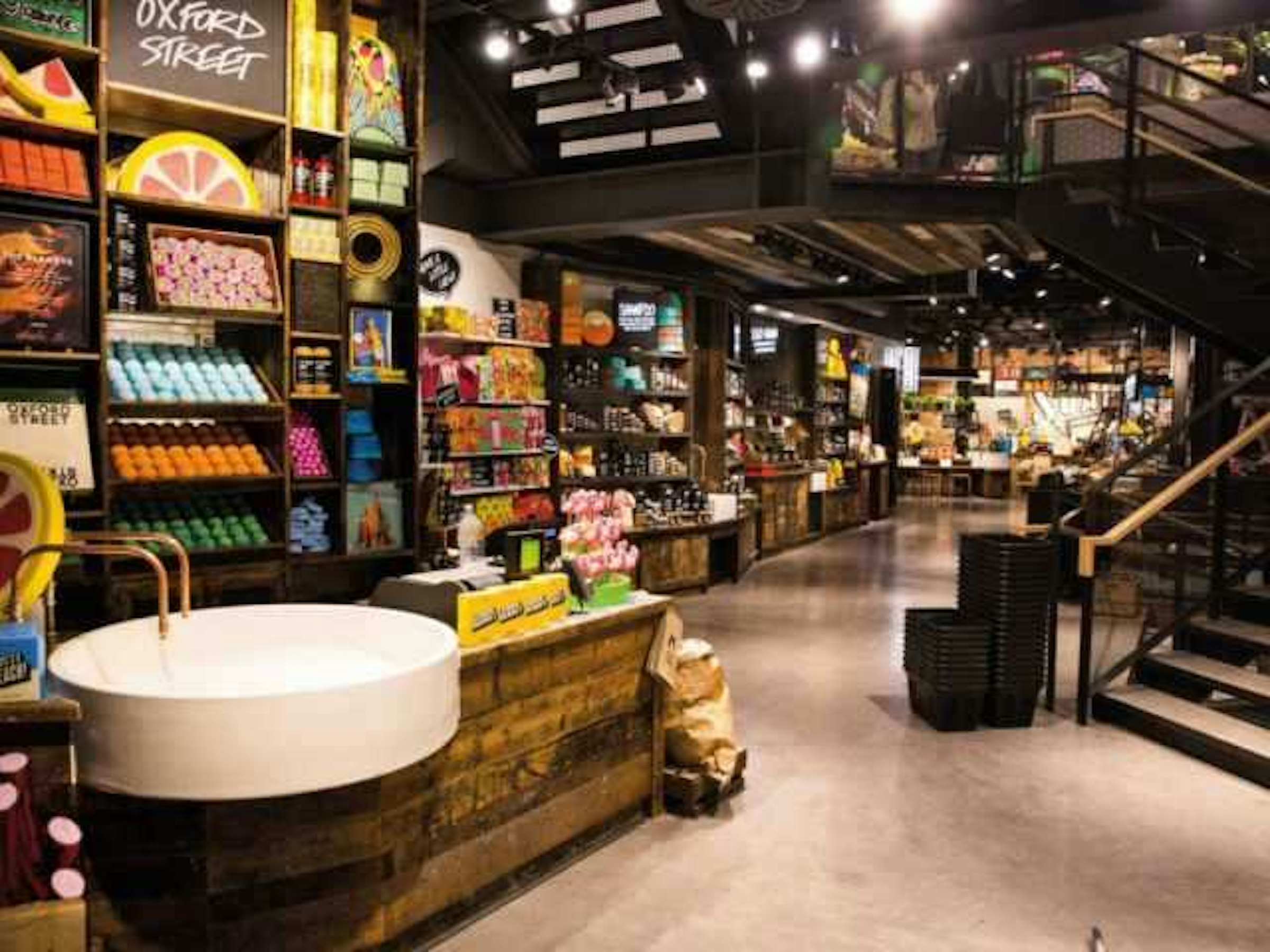 After studying for a foundation diploma at AUB, Emma Caswell graduated from BA (Hons) Illustration in 2015.
She now works as junior gifts designer for Lush, tasked with creating the packing for some of the world's most ethical and innovative cosmetics.
HOW DID YOU GO FROM GRADUATING IN ILLUSTRATION TO DESIGNING GIFTS FOR LUSH?
During my final year of university I began to panic about what would happen when I finished my degree, and I spent a lot of time trying to figure out what it was that I really wanted to do. I had previously spent a lot of my degree developing narrative illustration for children's books and, although I enjoyed it, I wasn't able to see myself pursuing this as a career.
With that in mind, I decided to base my final project on multiple briefs for competitions and some self-directed surface patterns. I tried to limit my time spent on final artwork as I wanted to be prepared for the fast-paced industry that I was about to step into. I found a new passion for surface design and was really excited to see what career paths I could take following graduation.
I had always been a huge fan of Lush for their amazing products and ethical values, so when I found a position fora gifts designer at Lush I jumped at the opportunity and applied. Two days after completing my degree I was offered the position at Lush!
YOU DID YOUR FOUNDATION AT AUB, AS WELL AS YOUR BA — WHAT WAS THAT LIKE FOR YOU?
The Foundation course was an incredible experience that gave me the chance to really explore all avenues of art and design. It was during the first few months of this course that I found a passion for illustration. During this time, I decided that I wanted to pursue illustration as a degree, and as I'd already had such a great experience at AUB, I decided to stay.
In my second year, a fellow illustration student and I entered the Young Enterprise Start-Up programme where we were given support and guidance as we built our own personalised gift business. Our customers were able to order unique and personalised gift items. In 2014, we won Company of the Year for Young Enterprise in South England and became national finalists. The experience of running my own business raised my confidence in public communication, and taught me how to deliver pitches and turnaround orders very quickly. This was an amazing opportunity that fuelled my passion for gift design. It was one of the most memorable moments of my degree.
WHAT'S BEEN YOUR FAVOURITE LUSH PROJECT TO WORK ON TO DATE?
My favourite project so far would have to be the Christmas 2016 gift collection. I have always been a super fan of Christmas! We spend a lot of time developing our gifts and challenging ourselves to create something really exciting for our customers.
WHAT'S THE BIGGEST CHALLENGE IN YOUR WORK?
I think that the biggest challenge we face in our work would be working to tight deadlines, as we often have a quick turnaround for gift collections. However, we still make time to have lots of fun during the process!
WHAT IS THE CREATIVE PROCESS OF DESIGNING GIFT WRAP LIKE? DO YOU START WITH THE INTENDED AUDIENCE, PRICE OR CONTENTS?
This really depends on the type of gift or collection that we are creating. Sometimes a gift is inspired by something we have seen or it's for someone in particular. We find that our wonderful products inspire a lot of our gifts in different ways: the feel of the gift, colours or choice of packaging. There is no set formula for creating a gift. Sometimes a gift will start as one thing and, by the end of the process, it has transformed into something completely different. We're always thinking about how we can enhance the gift experience for our customers and this occurs throughout all processes of gift design.
LUSH ARE KNOWN FOR BEING CREATIVE WITH THEIR PRINT PROCESSES. WHY DO YOU THINK THAT IS?
We're always looking for new ways to create innovative and exciting packaging design, and it's really great to be able to experiment with different print finishes. We work closely with our printers and they enjoy working with us because we're always challenging them with new experiments! It's really rewarding being able to see the designs come to life when they're being printed. Seeing a foil being applied to a gift really gives the artwork another dimension!
WHAT IS IT LIKE TO WORK FOR A COMPANY WITH SUCH STRONG ETHICAL PRINCIPLES?
It's very fulfilling feeling to be able to create something that's not only visually exciting, but also ethical in every way possible. All of our gifts are handmade and we try to be innovative with our packaging to make them reusable. A great example of our reusable packaging is 'Knot Wrap'; it can be used to re-wrap gifts or even be tied into something new like a handbag or headscarf! It's great to work for a company that is so forward-thinking and always goes the extra mile.
WHAT'S YOUR ADVICE FOR SOMEONE IN YOUR POSITION A FEW YEARS AGO, WONDERING WHAT THEY'D LIKE TO DO NEXT AND FINDING THEMSELVES INTERESTED IN A JOB LIKE YOURS?
Be super positive. Create work that you love and show the passion and drive you have for design. Be open to feedback about your work and try not to take it to heart. Nearly every time the end result is so much better than the initial design.