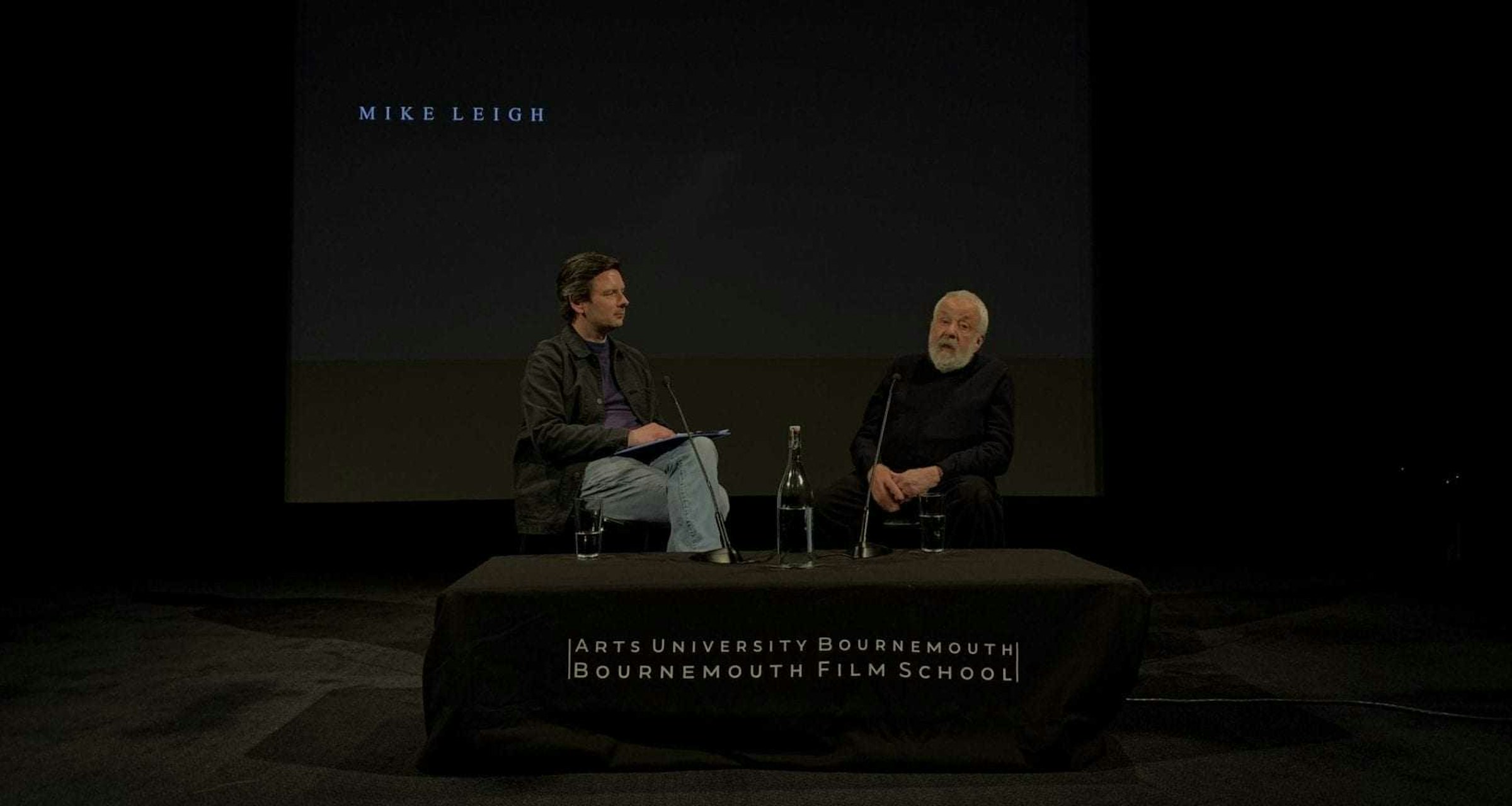 60 final year BA (Hons) Film Production students attended the Industry Day at the BFI which began with a six-person industry panel, chaired by course leader, Jonathan Carr.
The panel was followed by a networking session for students to meet the panellists, which included representatives from ScreenSkills and BBC Films.
A Q&A with BAFTA Fellowship winner Mike Leigh OBE followed and ran for 90 minutes, with the British directing legend going into detail of his lengthy development process and commitment to realism through performance and the lens. Mike Leigh has directed many iconic films since his feature debut almost five decades ago, including the 1993 Naked, 2004's Vera Drake, 2014's Timothy Spall lead Mr Turner and his most recent Peterloo (2018).
"Mike Leigh's work speaks for itself and always has, but to have Mike go into detail of his extensive development process was undeniably useful and intriguing for everyone in the room I think. His appreciation for film craft and all specialisms that collaborate in creating Film was important for everyone to hear. Mike is a unique, unapologetic filmmaker with a strong belief in never compromising the story or its purpose. A great guest speaker to follow up last year's brilliant Edgar Wright". – Lewis Bayley, BFS Industry Liaison
The Industry Day ended with an Alumni networking event where final-year students got the opportunity to meet and build connections with past graduates of the BA (Hons) Film Production course. The well attended event, with over 150 people present, was created to further build the Bournemouth Film School alumni network, which has been a springboard for many new graduates in landing the first roles of their careers.
Find out more about the courses within Bournemouth Film School.