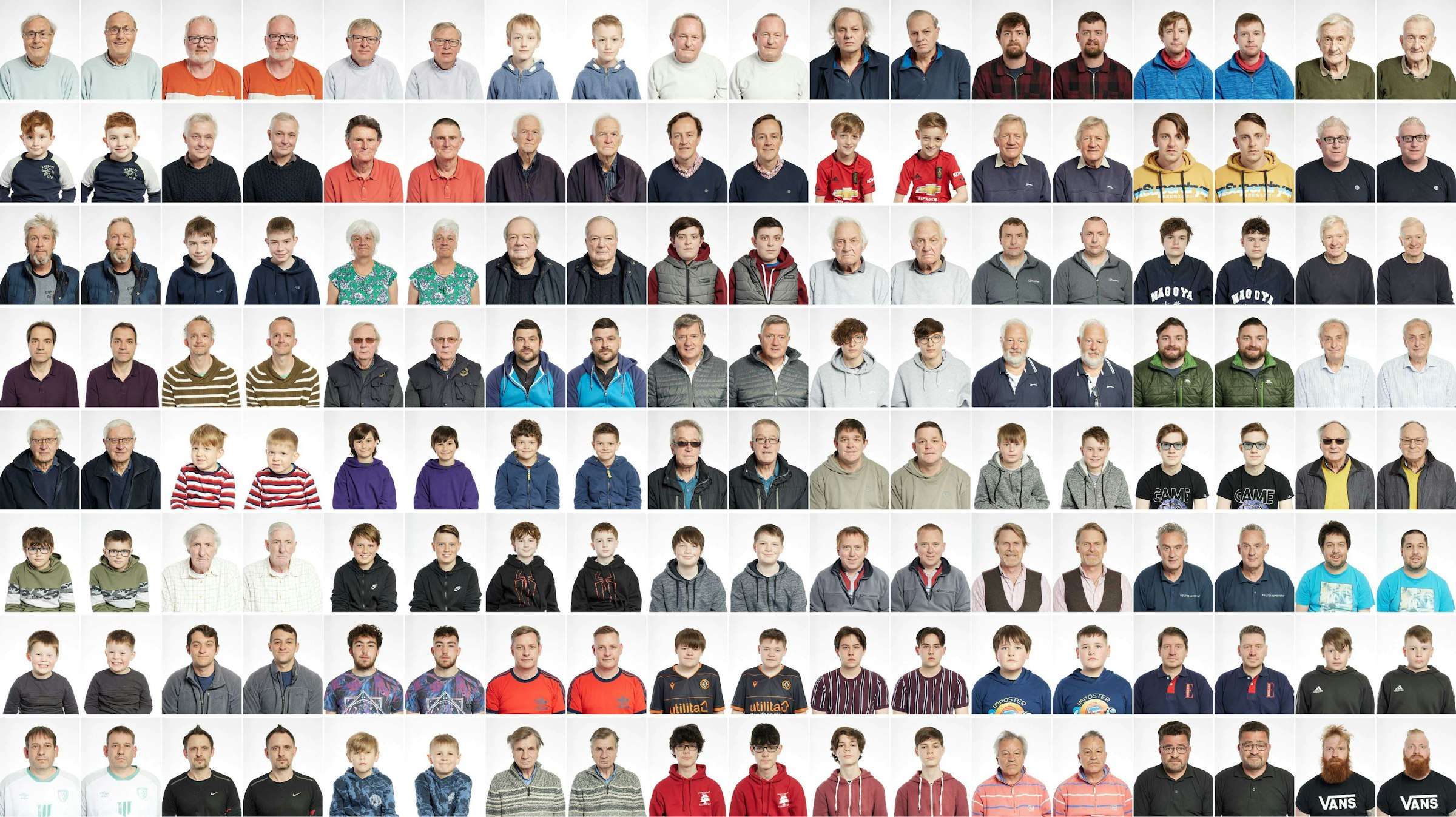 Photographer and mature student David Baker, who is studying BA (Hons) Commercial Photography at AUB, approached Andy Pritchett, owner of Barnet's Barbers in Wareham, with an idea to document the changing hairstyles as we returned to normality in the wake of the second national COVID-19 lockdown.
Capturing customers pre- and post-trim in a temporary studio at the back of the barbershop, the former Police Officer spent 24 hours with the team as they worked tirelessly for more than 500 hours over six days from 6am until 8pm to banish a variety of unkempt locks for keen customers from across the region.

David said: "One customer's wife had attempted to cut his hair and she'd dropped the clippers, taking a clump out of his head of hair, and then the clippers then fell on their dog below taking a clump from him too! The team definitely had a lot of bad home haircuts to fix.
"What struck me most was how the shop is the relationship that Andy and his team have with their customers, most of which were regulars who were just as happy to see and Andy and his team as they were to have their own lockdown locks trimmed."
He added: "It's very much a shop that is part of the local community, regular customers not booked in that day who were passing by were constantly popping their head through the door just to say hi and welcome Andy back to the high street again."
The photographer, who's based on the South Coast, decided to study photography following a serious cycle accident that left him with a lasting brain injury and blindness in one eye. After retiring from the police force as a result, David set his focus on retraining as a photographer and began his new career capturing a hard-hitting cycle safety campaign used by brain injury charity Headway.