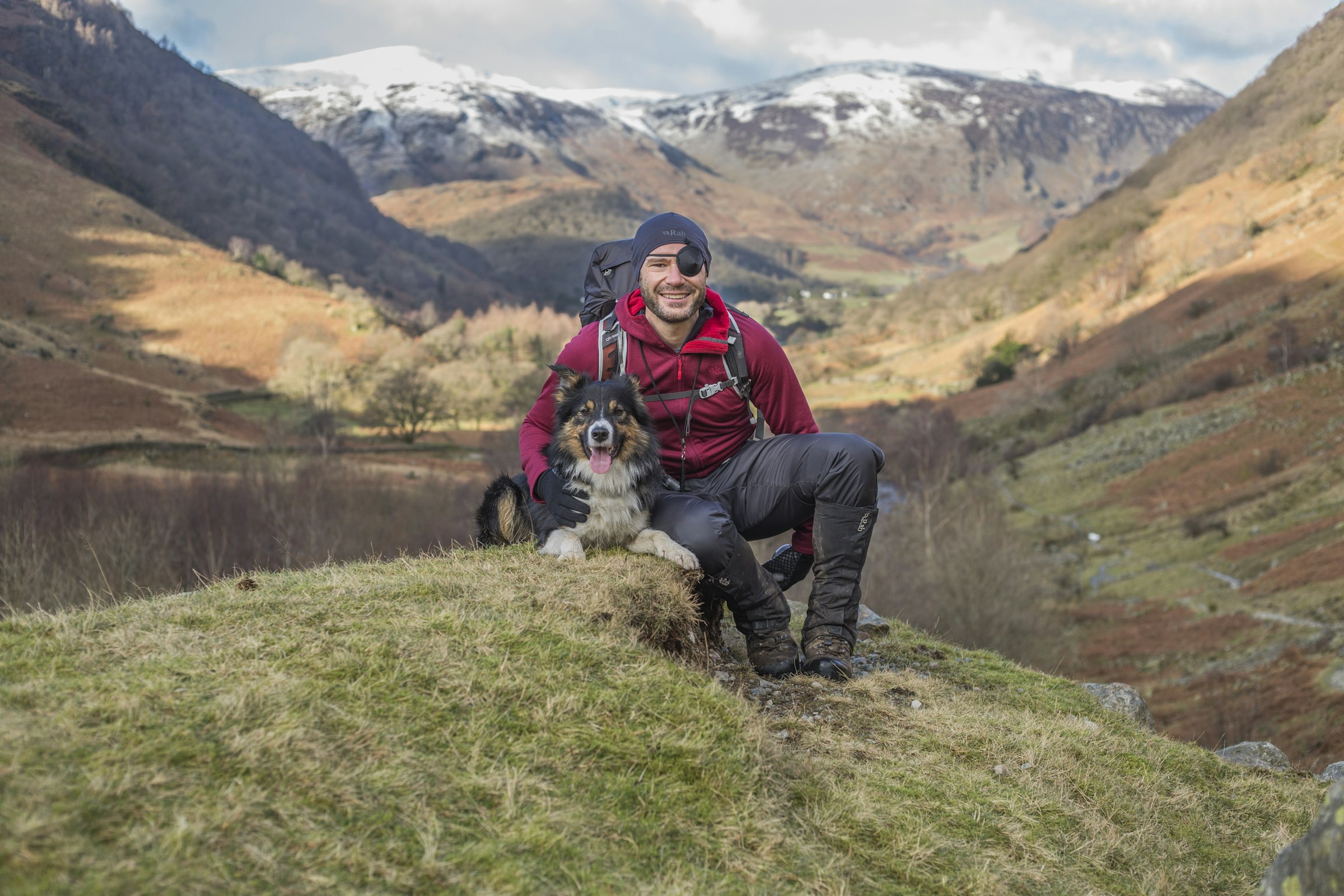 For Police Detective David Baker, cycling was an opportunity to embrace the great outdoors, relieve himself of some of the pains of a challenging role at Dorset Police, and enjoy the scenic beauty of the county's undulating hills and narrow country lanes.
It was also the backdrop to a devastating accident that four years ago left David with life-changing physical and mental injuries, changing his life forever.
"While cycling near Wareham, I was overtaken by a transit van and the driver immediately turned left onto her driveway, cutting straight across my path. Those few seconds of carelessness by the driver were life changing for me" says David, 45.
The former Police Officer and BA (Hons) Commercial Photography student was thrown from his bike, with the vehicle and David's cycle helmet taking the full force of the impact. Sustaining multiple fractures, a traumatic brain injury and with no memory of the accident, David was rushed to hospital where neurologists were unfortunately unable to save his sight in one eye.
"My helmet saved my life. Without it, I wouldn't be here today. The shell of the helmet was cracked, as was the hard, protective foam inside. If I wasn't wearing one, I'm certain my prognosis would've been far worse."

But for David, the difficult times were far from over: "It took over two years of medical treatment and investigation before doctors realised the extent of my brain injury and there was little that they could do to improve my situation. At that point, it was obvious that I would not be able to return to policing and had to think hard about what I was going to do with the rest of my life. I spent a long time watching Netflix and talking to my border collie Rapha while my wife was at work, but I knew I had to push myself and use my brain again.
"Going back to full time education as an adult learner is a big step for anyone. I started a HNC in my passion, Photography, but I was still very self conscious of how I looked as I have to wear an eye patch. However, being immersed with other students and lecturers forced me to get back in to the real world; It filled me with a lot of confidence."
He adds: "I was blown away by what AUB offered in terms of the course structure, teaching staff and facilities. I came away from the AUB open day and for the first time in a long time I felt super motivated and excited about how, with the help of AUB, in 2020 I would be able to shape my future as a BA Commercial Photography student."
The brave cyclist with a passion for photography is still not afraid to speak out about his accident; and is now leading a new national campaign by brain injury charity Headway, who've decided to use his images to promote the wearing of cycle helmets with their 'Protect your melon' awareness campaign.
And David's desire to share his important message still continues: "The image, campaign and my story has resulted in several newspaper articles, including making the front page of the Dorset and Bournemouth Echo, I have appeared on ITV News and I'm due to appear on BBC Crime Watch in a couple of weeks. I've even been contacted by schools who've asked to use the advert to help in educating their pupils and parents about the importance of wearing a cycling helmet.
David says he owes a debt of gratitude to his wife Tracey, who recently retired from the Police Force, and is set to join David in embarking on an exciting new photography venture after his studies at AUB.
It's also with an empassioned word of warning that David continues to demonstrate his selfless commitment to protecting communities, even after a lifetime in law enforcement: "Before my accident, I drove and cycled past AUB on my journey to and from work and always saw some students not wearing helmets. It used to frustrate me before my accident, but now it really upsets me that people don't think about the potential consequences of not wearing one.
"There are many people not as fortunate as me – there are couples that cannot cope with stress and separate; families that are torn apart; children left without a parent or sibling due to this kind of accident. This is why I am an advocate for wearing a cycling helmet at all times.
"I will never be able to go back to the way things were, but my helmet saved my life and it's given me a chance to carry on living, growing and learning. All a cyclist can do is give themselves a chance and wear a helmet."
Read more about David's campaign 'Protect your melon' with brain injury charity Headway.