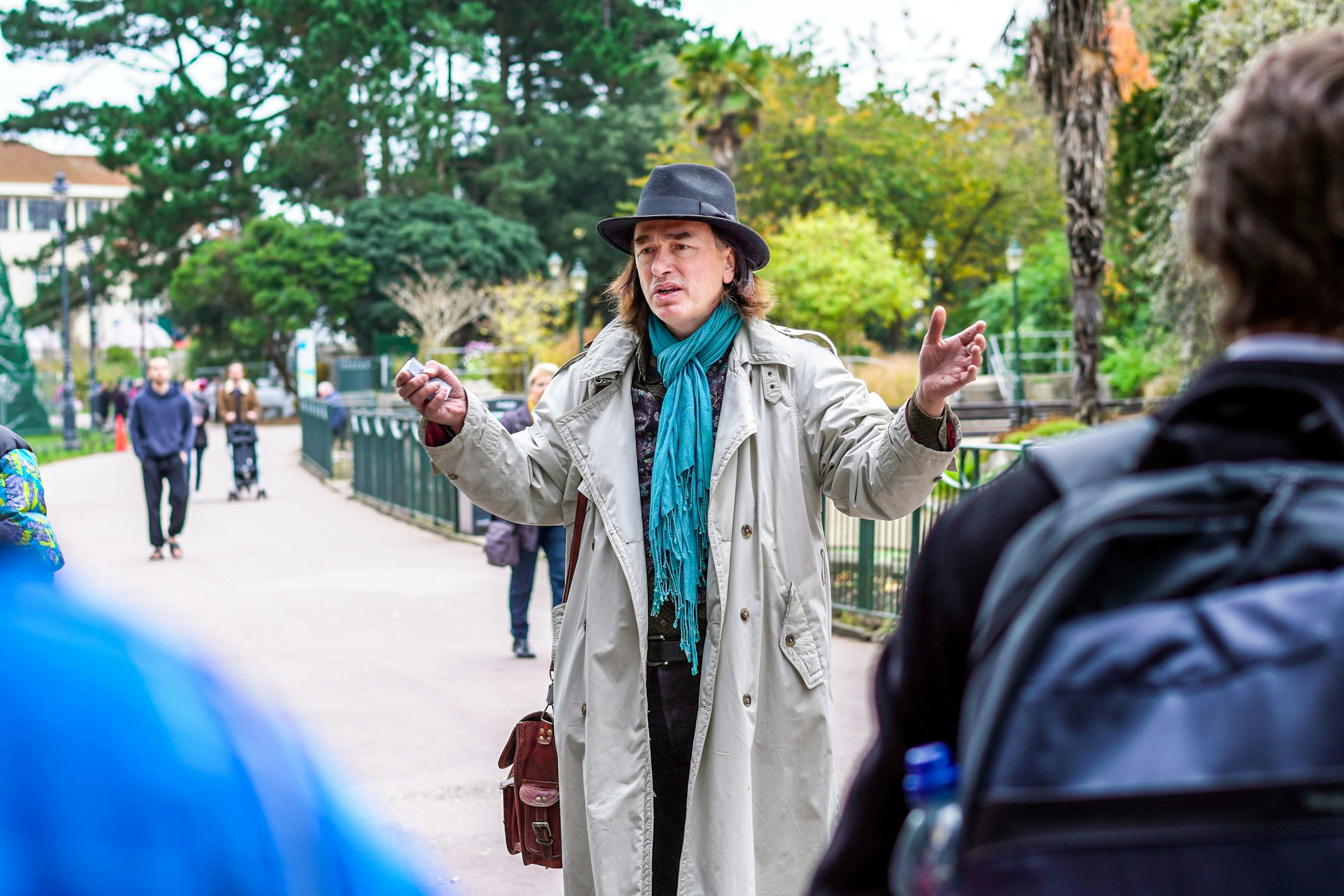 Senior Lecturer Dr Kevan Manwaring has launched a series of wellbeing walks and workshops across the county, with a focus on green spaces and environmental awareness
Funded by Dorset Community Fund, Green Words invites community groups and members of the public to participate in a series of short and inspiring walks designed to promote creativity, environmental awareness, and learning.
Green Words has been developed by Dr Kevan Manwaring, Senior Lecturer in Creative Writing at AUB, in collaboration with Bridport Arts Centre. The project aims to use free-to-attend short walks across the local area to encourage new walkers and raise awareness of richly biodiverse spaces across the county.
Walks cover a wide variety of terrains that will be appealing to both new and experienced walkers, as well as those with limited mobility. Dr Manwaring will also lead free guided creative writing workshops at Bridport's Literary and Scientific Institute.
Over a ten-week duration, Green Words will then be further developed, with an anthology featuring poems, prose, photographs, and drawings, being co-produced by the group before a launch at Bridport Arts Centre later in the year.
Kevan, who leads the programme, says: "As a writer, I am continually inspired by the Great Outdoors. I am a great believer in the power of nature to heal, inspire, and encourage resilience. My hope is that these walks and workshops will reach out to local people who do not normally have access to the countryside or to creative writing workshops."
Mick Smith, Bridport Arts Centre Director, added: "At Bridport Arts Centre, we are always looking for ways to connect with our communities and inspire local people to express their creativity. This Dorset Council Community and Culture project funding will enable us to support people to be both active and personally creative, using the beautiful Jurassic coast as an inspiration for their creative writing."
The walks will take place on Fridays from 10 February, running from 10.00-12.00, with workshops from 13.00-15.00. Spaces are limited to 15 per session, so booking is essential. Contact Dr Manwaring at manwaringkevan@gmail.com to confirm your place.