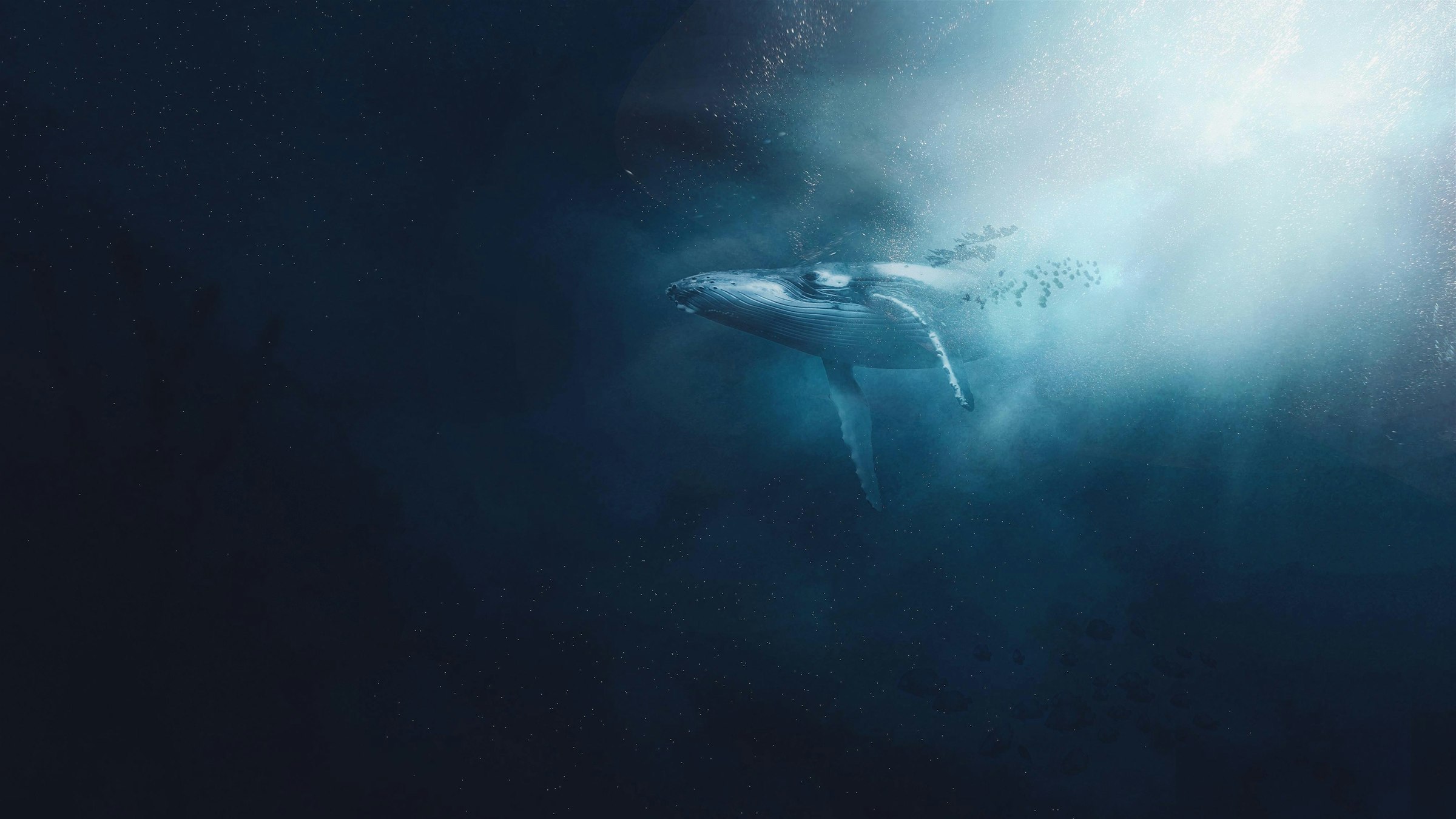 MA Illustration student Bhavesh Jadhav has been shortlisted for a prestigious award at this year's Creative Conscience Awards.
Bhavesh's conceptual poster design for World Wildlife Fund for Nature, explores the controversial topic of Whaling, an industry that is believed to be responsible for more than 100,000 dolphin, small whale, and porpoise deaths each year.
Whale hunting, which has been outlawed in many countries across the world, still takes place in Japan, Norway, Iceland, and Greenland, where whale oil, blubber, and cartilage are used in pharmaceuticals and health supplements.
The practice has sparked health fears due to high levels of mercury found in whale food products, and adversely affects conservation efforts to prevent the extinction of whale, dolphin, and porpoise species, some of which according to experts, have declined more than 66%.
Whales are some of the world's largest animals, measuring up to 100ft in length and weighing upwards of 180 tonnes. It is because of such tremendous scale that these sea-born mammals are huge contributors to many regenerative cycles found in the natural world.
Feeding in ocean depths, whales provide growth conditions for underwater microscopic phytoplankton, which captures more than 40% of the planet's CO2 – four times more than the Amazon rainforest. Whale bodies themselves store huge amounts of carbon, which, after natural deaths, are broken down gradually in a deep-sea environment, rather than released into the atmosphere due to dismantlement by Whalers.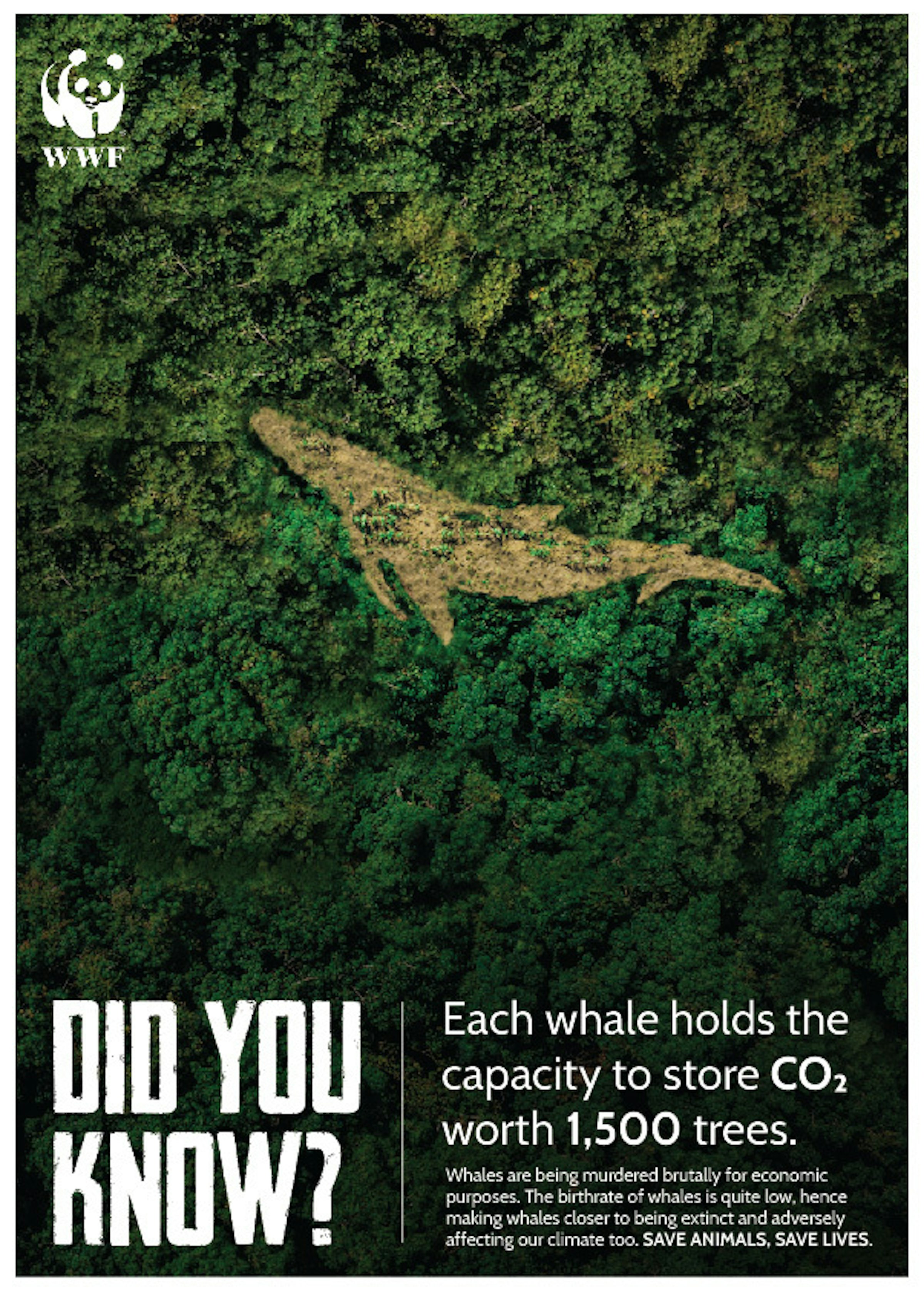 Speaking about his work and shortlisting, Bhavesh says: "I am super happy to announce that my poster was shortlisted for Creative Conscience Awards 2022. My poster was about spreading awareness about the indirect causes of global warming.
"Killing whales is equivalent to cutting down thousands of trees, as whales absorb tons of carbon dioxide from the air and release it under the water. This activity by the whale balances carbon dioxide in the atmosphere."
Creative Conscience is a global not-for-profit organisation that believes that creative thinking and innovation can make positive change. The organisation's mission is to embed purpose-driven creative thinking into every institution, brand, and organisation across the world.
Alice Stevens, Senior Graphic Design Lecturer and Founder of AUB Human, added: "As a university committed to positive impact in society, we believe that our staff and students can enrich the world through their work and research.
"Bhavesh's outstanding shortlisted work is testament to the ingenuity of AUB students, who use their skills and creativity to influence positive change in the world; in this case campaigning against and highlighting practices that negatively affect our planet and natural world."
Award winners will be decided at this year's Creative Conscience Awards Ceremony, held on Tuesday 20 September.