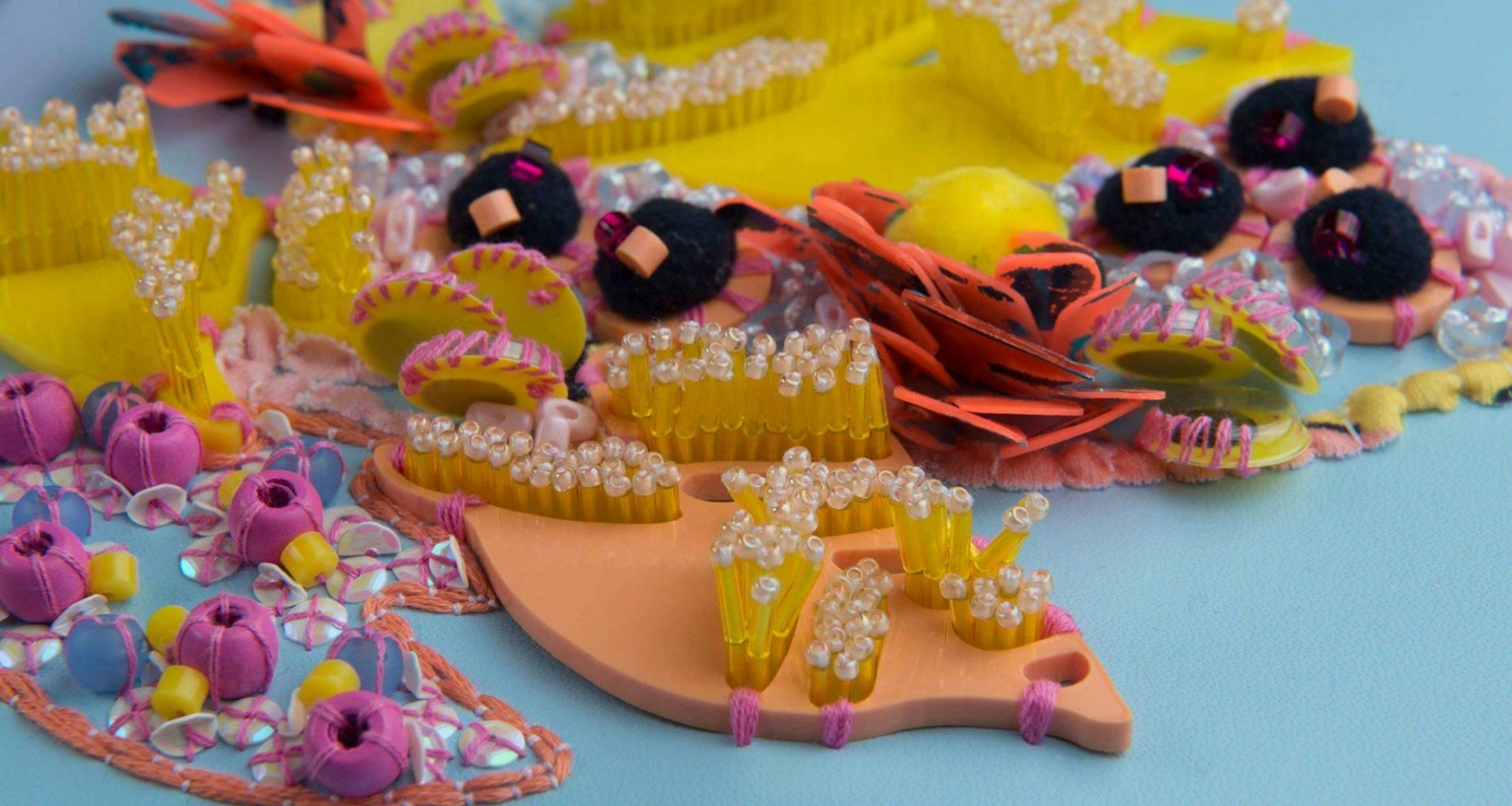 The Batsford Prize is an annual award for students across the subjects Fine and Applied Art, Fashion, Illustration and Children's Illustration. Batsford is open for undergraduate and postgraduate students and offers the winner of each category a cash prize.
The theme of the competition this year was 'Being Human' and Daria's winning design entitled 'Joy' engaged with this topic from a bold and playful perspective, utilising her innovative embroidery and embellishment skills.
When describing her project, Daria said 'I wanted to be innovative with my embellishments in order to try and push the very traditional art of embroidery, therefore I experimented with the things such as large laser cut Perspex embellishments, PVC tubes, googly eyes, and pom-poms.
I also used things such as foiled plastic embellishments made out of sport field marker cones and foiled leatherette circles. I also wanted to use interesting cords, so I used leftover printed fabric cut into strips to create my own cording which I could couch down. I aimed to create statement embroideries for a fashion context which were bold and explosive in order to be eye-catching and to create joy for the person experiencing my collection'.
In response to her win, Daria stated 'Joy is a very human emotion which we should all aim to experience as much as possible. I am extremely honoured and grateful to have been chosen as the winner of the Applied Arts category of the competition. I never expected it!'