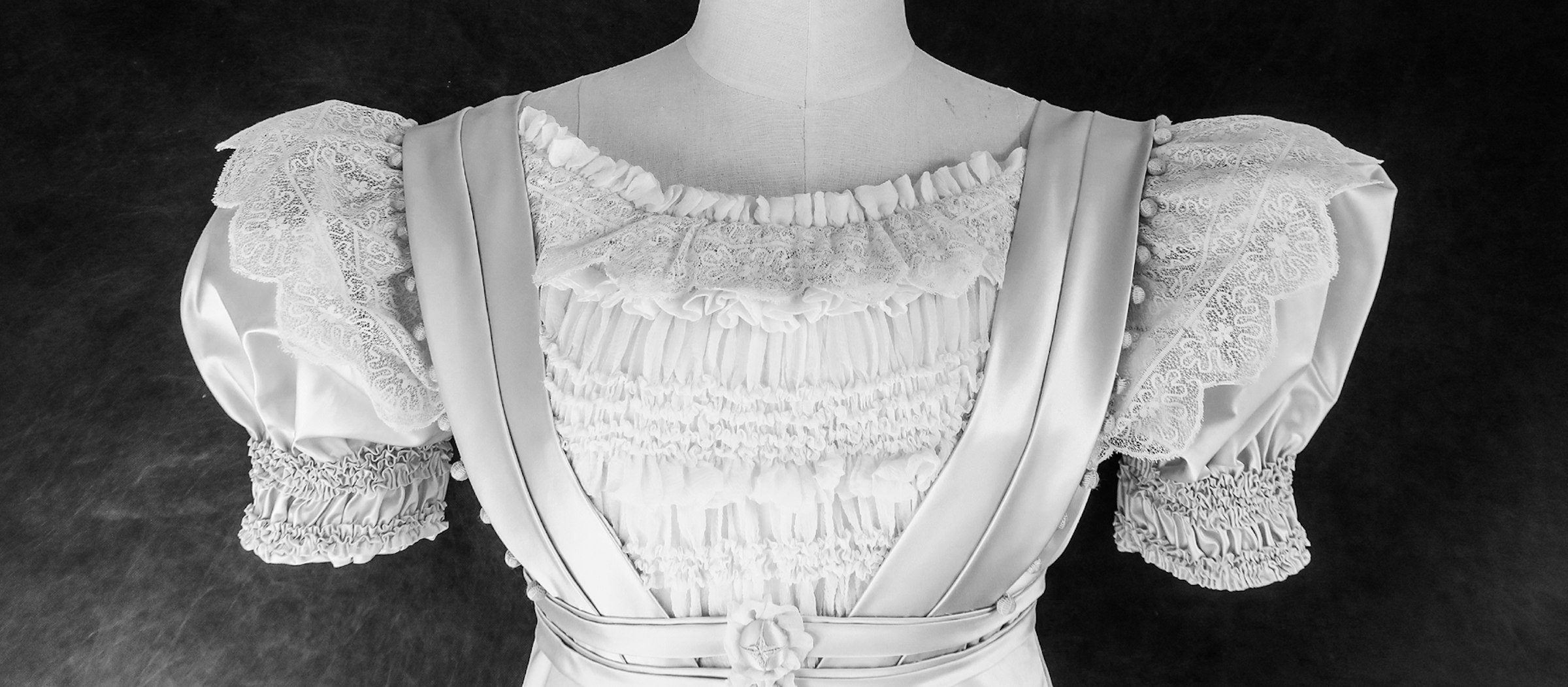 The term Warp and Woof normally refers to the weave in a piece of fabric. The Warp are threads running lengthwise, the Woof running crosswise to the Warp, creating the texture of the fabric. However, it is also used to denote the fundamental structure of any process or system.
London 1904. The play is initially set in an up-market fashionable women's clothes shop, which caters for the very wealthy. However, the working conditions behind the scenes are poor and the young women, who make the outfits, are required to work long hours to meet tight deadlines and the client's demands.
The play highlights the contrasting lives of the workers and the customers and leads to many confrontations, and eventually a tragic loss.
The author, Edith Lyttelton, was a social activist and a reformer, as well as a writer of plays.
Both she and her husband, Alfred Lyttelton, campaigned against sweated labour and long hours for women in particular. This play and another one act play of hers, The Thumbscrew (1911), provided dramatized critiques of exploitative employment practices, in a unique manner, for the theatre of her day.
Lyttelton was one of the pioneers behind the setting up of the Royal National Theatre and the National's Lyttelton Theatre is named after her son Oliver, who was the first chairman of the National Theatre Board. Edith Lyttelton, campaigning for a National Theatre, embraced the view that theatre should be economically accessible to everyone.