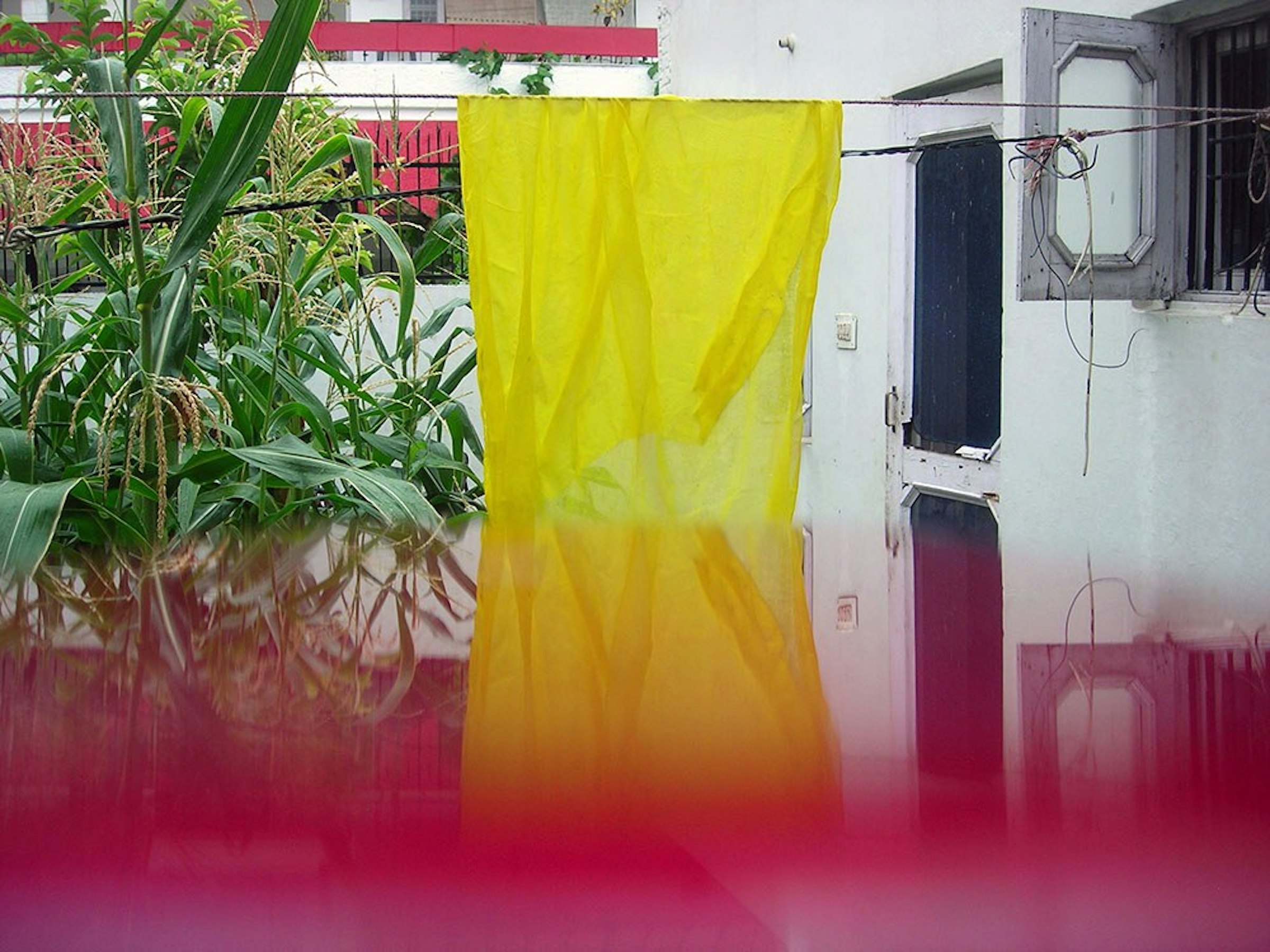 Rohini graduated Arts University Bournemouth in 1997, known at that time as Bournemouth and Poole College of Art and Design. Rohini studied (HND and CED Photography). After this, she went on to study an MFA in photo and media in 2011 from The California Institute of the Arts (CalArts).
In this exhibition, named How to Wash a Heart, Rohini Kapil collaborates with poet Bhanu Kapil to create a new collaborative work commissioned for the ICA Theatre on the occasion of the exhibition I, I, I, I, I, I, I, Kathy Acker.
Rohini is exhibiting projections of experimental photographic work alongside Bhanu Kapil's poetry performance as part of the collaboration.
The Institute of Contemporary Arts is one of London's major art venues. They explain that How to Wash a Heart "draws together ritual, movement and a performative reading of Bhanu's poetic prose work Schizophrene (2011)."
ICA describes Rohini as "a British artist working at the intersection of the projected image, abstraction and architectural imagination informed by time living in Los Angeles."
The exhibition took place on Wednesday 19 June.