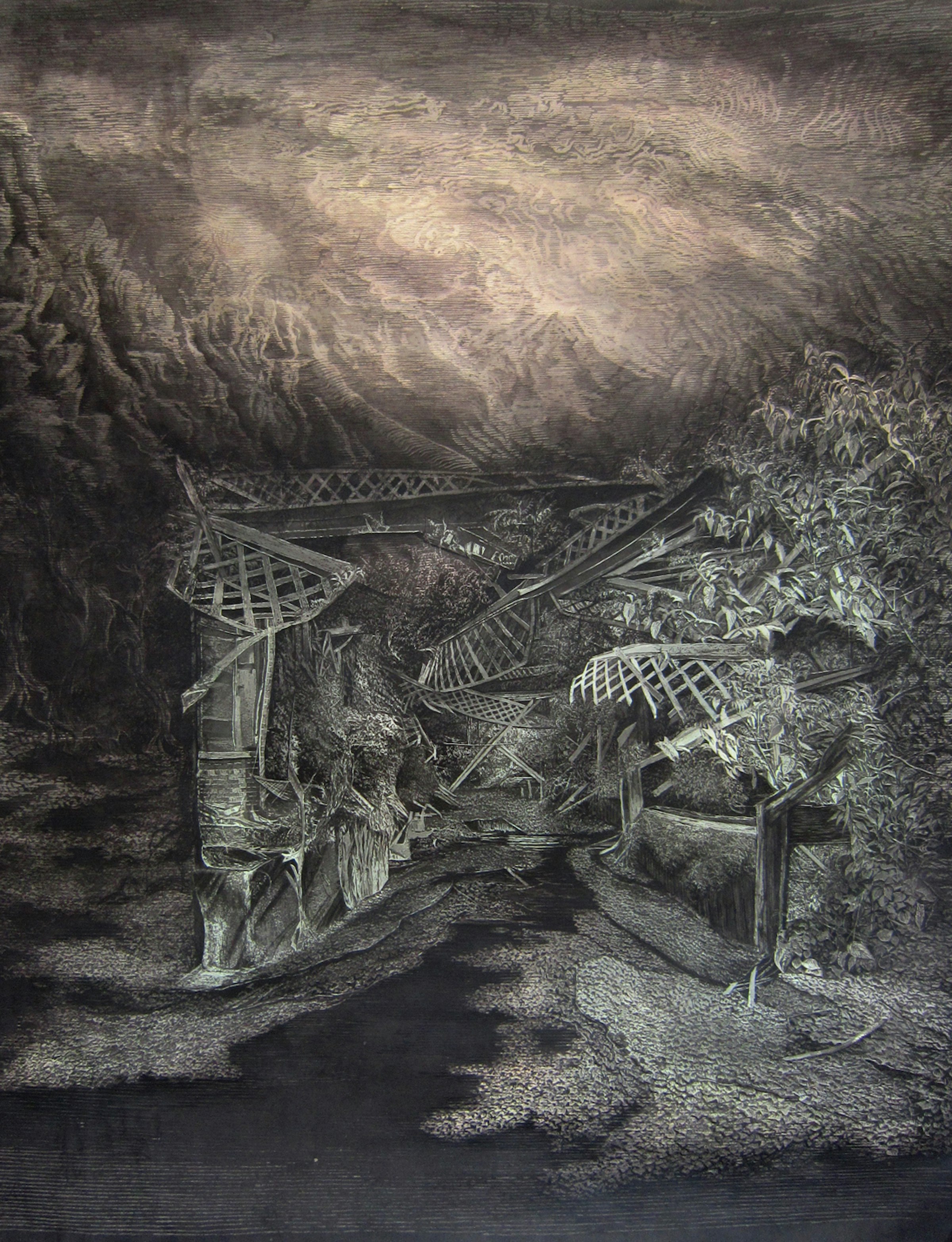 The untitled work made the long list in the Visual Art category of the 2019 prize.
When setting out the criteria for this year's prize, the Ivan Juritz Prize was looking for artists and their work to be "both of their time and aware of debts to the past. Pound, calling on the modern artist to 'make it new', was, after all, creatively translating the ancient Chinese King Cheng Tang".
Artists were also asked to submit an accompanying 150-word statement that required the artist to analyse the role of experimentation in their work, relating their work, whether sympathetically or antagonistically, to the creative experimentation of the modernist era.
Juliette spoke of her inclusion in this year's prize, explaining "I was extremely pleased to make the longlist along with graduate and postgraduate students across fine art, music and literary disciplines.
"One of the judges was Gillian Wearing, and Dexter Dalwood was on the advisory board. These are both artists whose work I greatly admire, so it was great to know that they had seen my work and taken an interest in my research.
In her artist statement, Juliette explains;
"My work explores the ruins of modernism, including post-industrial areas. The transience of these sites arguably distinguishes them from the ruins of previous eras.
"I construct paper ruins inspired by sites that I encounter, and from these make drawn responses, ranging from small-scale drawings to large paper installations. The ruins take the form of Teleoramas – optical devices comprising up to six recessed layers.
"Teleoramas embody a temporal as well as spatial dimension, representing multiple spaces and times simultaneously. As such, though based on real places, they become fictional spaces through their construction.
"Through experimenting with composition I create imagined landscapes showing real places in various stages of abandonment and collapse.
"By reconstructing these locations in gallery settings I explore and expand the possibilities of combining representational drawing with installation practice, proposing a particular model of site-specificity as a means of evoking the experience of contemporary sites of ruination".
The Ivan Juritz Prize, now in its sixth year, was "established to celebrate the creative explosion of the modernist era and reward art that seeks to 'make it new'."
The winners in the three different (sound, text, image) are awarded £1,000, spending the first two weeks of September at Cove Park, engaging in a residency and showcase. All the works shortlisted are given the opportunity to showcase their art at the prize giving ceremony.
The shortlist will be announced at the end of May this year, with winners being announced at a ceremony on 27 June.