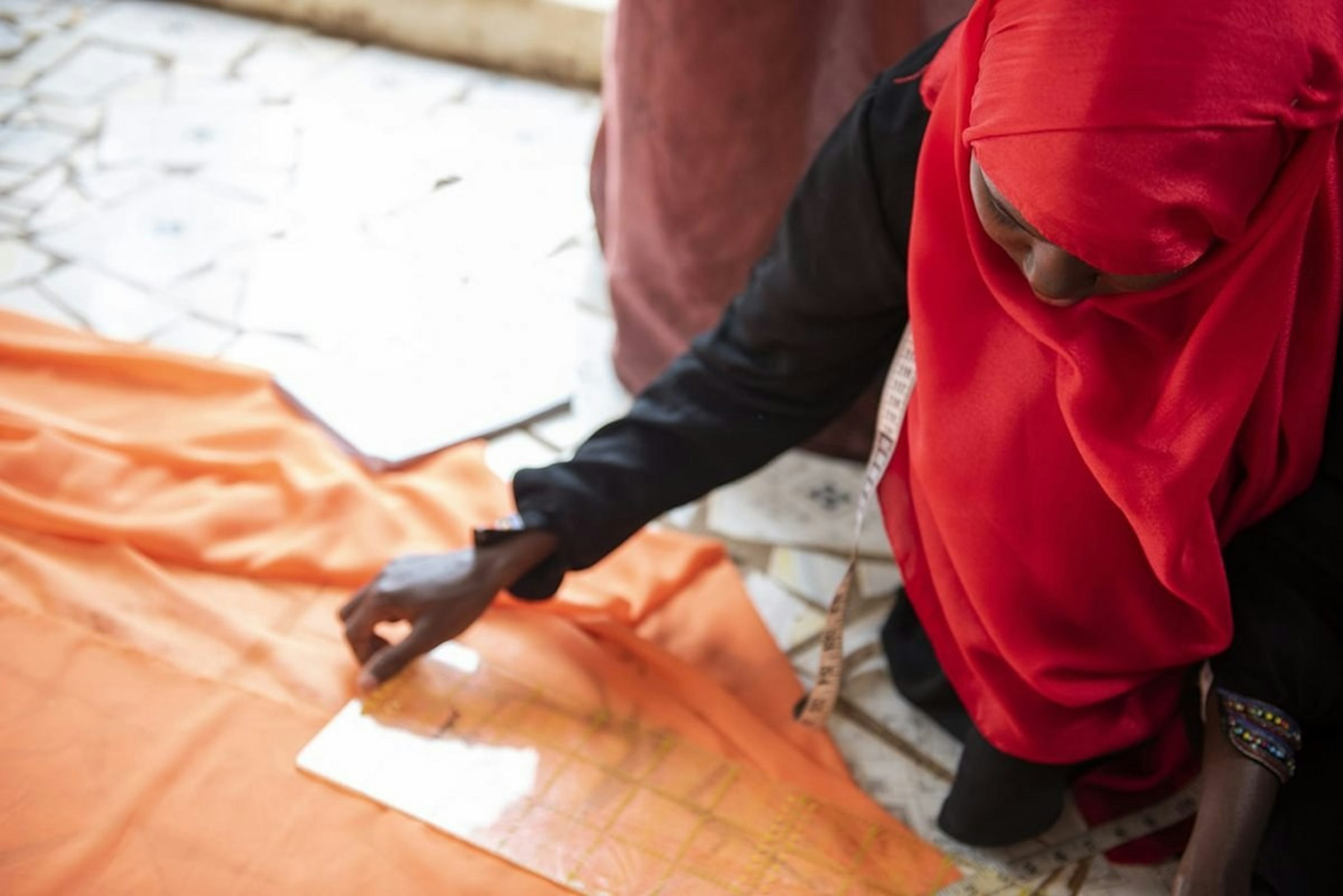 Staff and students from our Fashion and Design courses have been working with the RNLI to develop production tools for buoyancy equipment in low-income countries.
With more than 90% of global drownings occurring in low to middle income countries, the RNLI has been working with AUB staff and students to combat drowning through the design and development of production tools.
In 2018, the university was approached by the RNLI in a consulting role to manufacture international standard throw lines in Bangladesh – the first project of its kind.
Our fashion team, who have developed expertise in advanced CAD/CAM 3D production software Lectra, worked with RNLI to create production files and prototypes that translated RNLI designs into high-volume manufacture-ready tools. These finished designs were pivotal in aiding the RNLI's work with regional delivery partners to significantly reduce the cost of procurement for low-income countries.
Speaking about the project, Lucy Devall, Innovation Manager, said: "As a university with a clear emphasis on design for good, we were incredibly proud to have been approached by the RNLI to aid in this important and impact-driven project.
She added: "Working collaboratively with international communities, such as those in Bangladesh and Zanzibar, our staff and students have gained valuable perspective to different creative processes. In return, we bring our own expertise and experience, which makes for more innovative outcomes."
As a result of the success of the Bangladesh programme, AUB was further commissioned by the RNLI to work on the development of low-cost throw line production tools that could be managed by international communities via open source instruction. This ongoing research project works closely with maker communities in Zanzibar and is funded through AUB's Global Challenges Research Fund.
The result has been a set of maker manuals for low-cost equipment co-designed by students from AUB's MA Design and Innovation course. The production manuals, which instruct community makers on how to assemble buoyancy throw lines, transfer RNLI's safety-critical performance features whilst maintaining a process for local procurement and ownership. These manuals are now available for open-source download via the RNLI website.
In April 2021, with the RNLI being a key advocate for change, the United Nations (UN) successfully voted on its first-ever resolution for global drowning prevention. This means member countries now have a collective responsibility to take action on drowning.
To read more about RNLI's international work and resources.
To read more about the UN resolution on global drowning prevention.