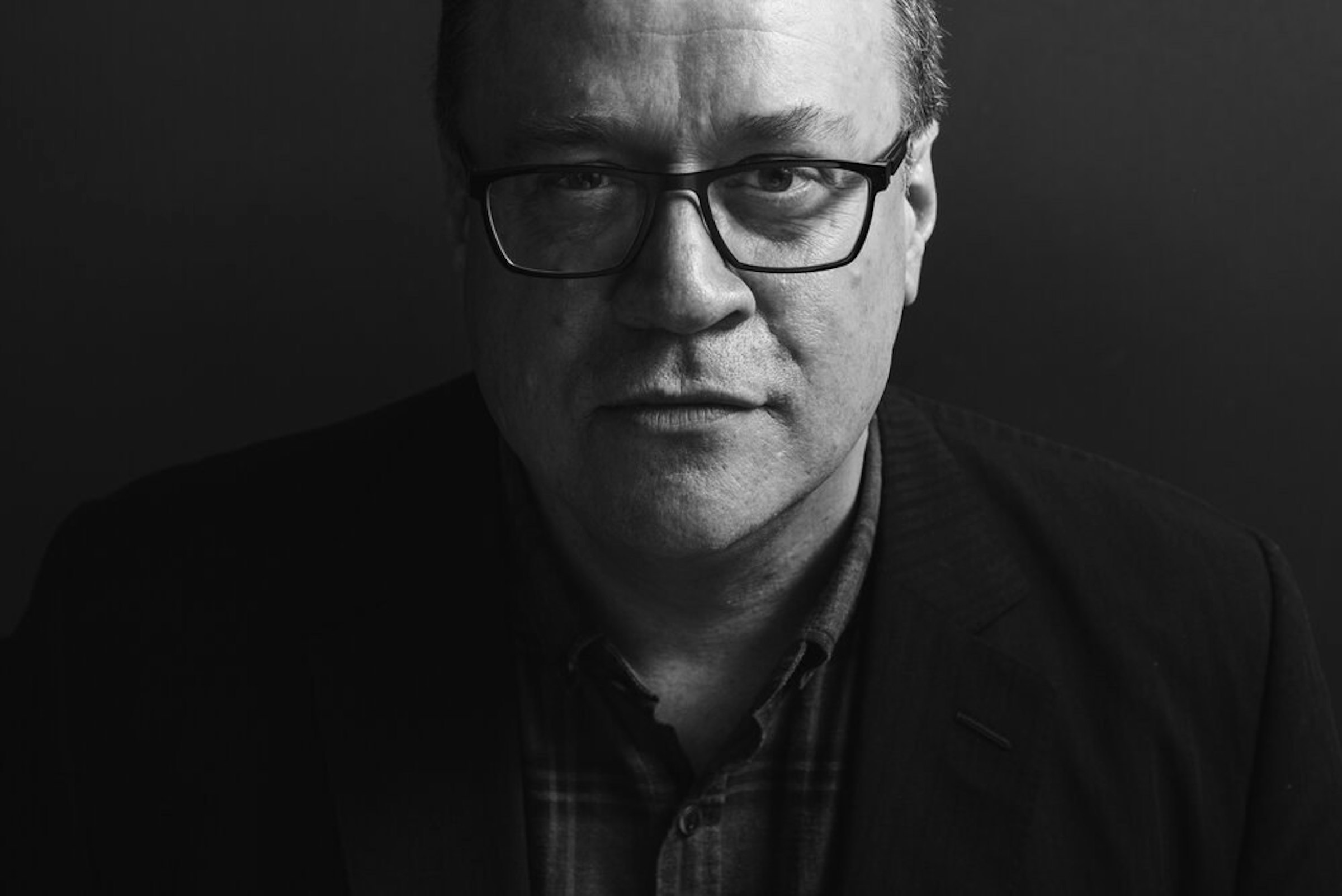 Perhaps best known for his hugely-popular resurrection of the cult BBC series Doctor Who in 2005, acclaimed writer and producer Russell T Davies will be joining Arts University Bournemouth (AUB) this month for a live digital Q&A looking at his career successes and challenges, from Torchwood to A Very English Scandal and Years and Years.
The Swansea-born writer has recently hit the headlines again in 2021 with his powerful and moving Channel 4 series It's a Sin, now streaming on All4, which explores the lives of a group of gay men and their friends during the HIV/AIDS crisis, which began in the 1980s. The five-part miniseries, set in London, has been praised for highlighting taboos and societal issues at play in the 1980s, as an increasingly prevalent virus, now identified as HIV, provokes discrimination and misunderstanding.
Human Immunodeficiency virus or HIV, is transmitted by bodily fluids, and attacks the body's immune system. At the end of the 1980s, huge advances were made in the treatment and prevention of HIV; with antiretroviral therapy preventing the virus from becoming AIDS and largely preventing the transmission of the virus to others.
Around 38 million people are currently living with HIV, and UN Sustainable Development Goal 3 plans for the ending of HIV as a public health threat by 2030, requiring 90% of HIV persons diagnosed, and a further 90 percent of HIV persons on antiretroviral therapy (ART) by 2020.
Davies, who was 18 at the outset of the crisis in 1981, draws a lot from his own experiences throughout the series and discussing in an interview with GQ, he describes the unsettling feeling of resurrecting stories incredibly close to home: "It's my memories of the people we lost, surging upwards. It breaks my heart, this piece of work. I think for people who were there, and for people who were wise to what happened, it will be very tough in places. But a good sort of tough."
The BAFTA-winner will be appearing at AUB as part of the university's hosting of touring LGBT+ Film Festival Iris on the Move during LGBT+ History Month. Davies' long-running commitment to queer stories is perhaps best showcased by a rich filmography that also includes Queer as Folk, Cucumber and Banana.
Davies will be appearing at the festival alongside cinema professionals including AUB alumnus and The Adventures of Tintin director Joe Cornish, Killing Eve writers Jessica and Henrietta Ashworth, and Disney/Marvel art director Luke Whitelock.
Speaking about the event, AUB's Bournemouth Film School Industry Liaison Lewis Bayley said: "Bournemouth Film School's relationship with Iris Prize has gone from strength to strength over the last three years. Our common belief in inclusivity is at the core of this partnership, along with the importance of accessible storytelling.
"Our speakers for Iris on the Move this year include both emerging and established industry professionals, and we're incredibly pleased to welcome Russell T Davies to AUB later this month.
"Russell will be joining us as his hit series It's a Sin debuts in the USA, and after such a warm and exciting UK critical reception, we're looking forward to discussing with Russell how film and television can make a huge impact on people's real-world understandings and perceptions.
He added: "We firmly believe that the passion, industry insight and experience that such high-calibre speakers offer really encourages students to consider creative and unique approaches to their storytelling craft."
Read more AUB's Bournemouth Film School and Iris Prize.