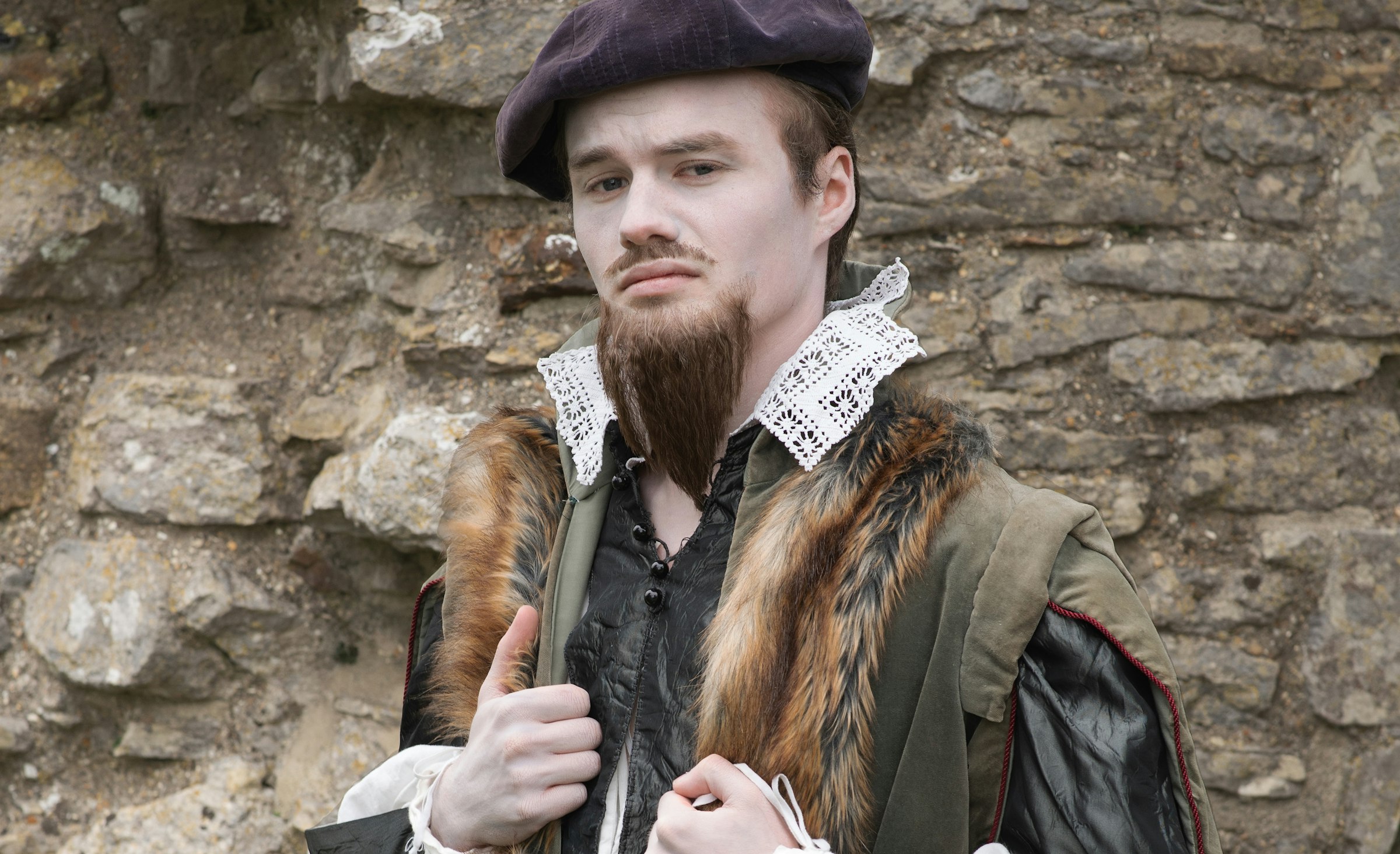 1,000 years of history
This autumn, Claire Thomas, AUB BA (Hons) Performance Design and Film Costume graduate is using her expertise to help the National Trust take visitors back in time and explore the past.
The Stories of the Spirits Family Quest and Exhibition will introduce five people. Those who suffered within the walls of the castle – King Edward the Martyr who was stabbed in the back at the castle in 975, Matilda de Briouse who was starved to death and King Edward II who was imprisoned. As well as two individuals who protected it – Sir Christopher Hatton who renovated the castle in 1572 and Mary Bankes who fought to keep the castle from the parliamentarians during the Civil War.
An innovative history lesson
Corfe Castle has collaborated with Claire, to bring the human stories of the spirits to life through costumes and images.
"Corfe Castle is a beautiful location with such a rich history. Bringing the 'spirits' to life and getting a little window into the past was such a fun experience and I would've loved to have experienced this type of history lesson when I was a kid", Claire shares.
Engaging with castle visitors
Inside the castle, visitors will be given a guidebook (designed by Claire) and be able to take part in a family quest. As they explore the past, they'll learn about the five spirits, their connection to the castle and collect stamps for a prize at the end. The free exhibition at the Welcome Centre will also feature the haunting costumes and Claire's sketchbook.
Sophie Trenchard, Visitor Experience Officer at Corfe Castle says, "Visitors of all ages will be intrigued and enlightened by the real stories of those who lived and died at Corfe Castle. Claire's obvious talent and enthusiasm has been inspirational and instrumental in bringing their stories to life."
Bringing the creative arts to the local community
The AUB community are incredibly proud of what Claire has achieved with this project and how it's bringing Corfe Castle's history to life in such an imaginative way.
Dan Cox, Head of Innovation and Knowledge Exchange, says, "We're excited for the public to not only see the work from one of our talented graduates, but to also experience first-hand the joy and intrigue that the creative arts can bring to our Dorset community."
The Stories of the Spirits Exhibition is at Castle View Visitor Centre from 14 October – 5 November 10.00-16.30.
The Stories of the Spirits Family Quest is at Corfe Castle from 25 September – 12 November, 10.00-16.30.
Normal admission applies and members are free.